'The Office': When Will The Show Leave Netflix and Come to Peacock?
The Office may have come to an end on NBC in 2013, but the show is still one of the most-watched series on Netflix. In July, for example, the Steve Carrell show has been on Netflix's list of top 10 series every single day and in 2018 Nielsen reported that 52 million minutes of the show was watched on the streaming service. However, fans who want to make their way through the entire show on Netflix only have a limited time to do so.
In June 2019, The Hollywood Reporter wrote that NBCUniversal had paid $500 million to take The Office off of Netflix to bring it to Peacock, their new streaming service which was released on July 15. That quarter-billion price tag gives Peacock the right to stream the show for five years.
Universal TV president Pearlena Igbokwe said in a statement: "The Office is one of our most prized series, and we are thrilled it has found an exciting new home where generation after generation will continue to discover and rediscover Michael Scott's most cringe-worthy moments, Jim and Pam's will-they-or-won't-they, and the incredible quirky ensemble that makes each episode a masterclass in comedy."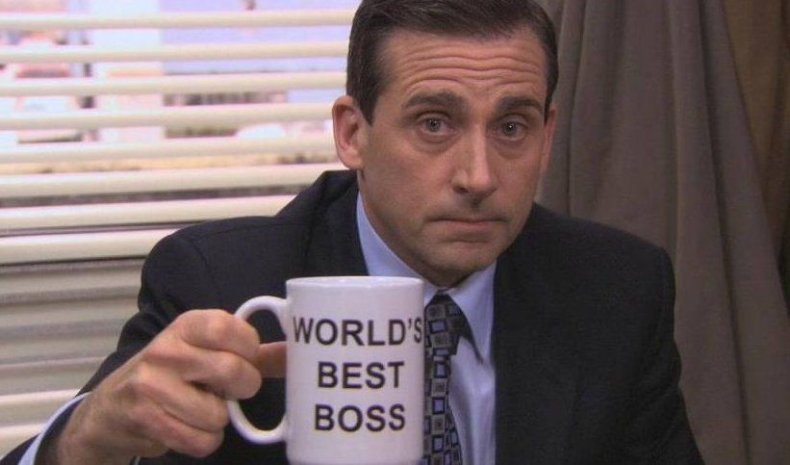 Though The Office is leaving Netflix for Peacock, viewers have some time before the show leaves its current home. The show is coming to Peacock on Friday, January 1, meaning viewers have exactly 169 days to watch the 188 episodes of the comedy before it moves streaming services.
On Twitter, Netflix U.S. said of this: "We're sad that NBC has decided to take The Office back for its own streaming platform — but members can binge watch the show to their hearts' content ad-free on Netflix until January 2021."
As Peacock is a U.S.-only streaming service, news of The Office moving led many international Netflix subscribers worrying that the show would leave the streamer and not be available to watch in their countries.
However, viewers outside the U.S. have no need to worry. Per The Hollywood Reporter, Netflix's multiple international deals for the show will remain in place, meaning that The Office is not going anywhere.
This will be good news for Netflix, who get huge viewer numbers from the NBC comedy. Per The Daily Beast, 130 million users around the world watch the show—a staggering number as, per The New York Times, Netflix has around 183 million subscribers. This means that around 70 percent of the streamer's subscribers have watched the show on the service.
The Office is not the only major show coming to Peacock in late 2020 and early 2021. Per Decider, other major series arriving on the streamer are Downton Abbey, Keeping Up with the Kardashians, Roseanne, Married With Children, Suits, and The Mindy Project, which stars one-time Office star and writer Mindy Kaling.