'The Office' Reboot a 'Goal' for NBC Streaming Platform, But Don't Hold Your Breath
TV networks are officially reboot crazy. Some have worked, like Will & Grace for NBC and The Conners for ABC, while others not-so-much. (Sorry Murphy Brown — you tried your best, CBS.) But there's one classic sitcom that is regularly part of the reboot gossip: The Office. Now an NBC executive is saying it's the networks "goal" to reboot the show, but don't hold your breath, because there's one key player from the series who is not on board.
"It is my hope and goal that we do an Office reboot," Bonnie Hammer, Chairman of Direct-to-Consumer and Digital Enterprises for NBCUniversal, told Deadline.
The potential reboot would be part of NBCUniversal's new streaming platform launching in April 2020. On Tuesday, NBCUniversal announced the streaming platform would be called Peacock and would have over 15,000 hours of content.
If The Office reboot came to Peacock, it would join a slate of other classic TV series reboots like Punky Brewster, Battlestar Galactica and Saved By the Bell.
Hammer's statement to Deadline also highlighted that NBC acquired the streaming rights to The Office from Netflix and that the series would come back to the peacock network in January 2021, just in time to for their new streaming platform.
Hammer added, "we are having conversations," about a potential Office reboot, but did not indicate who those conversations were with or what a reboot would look like.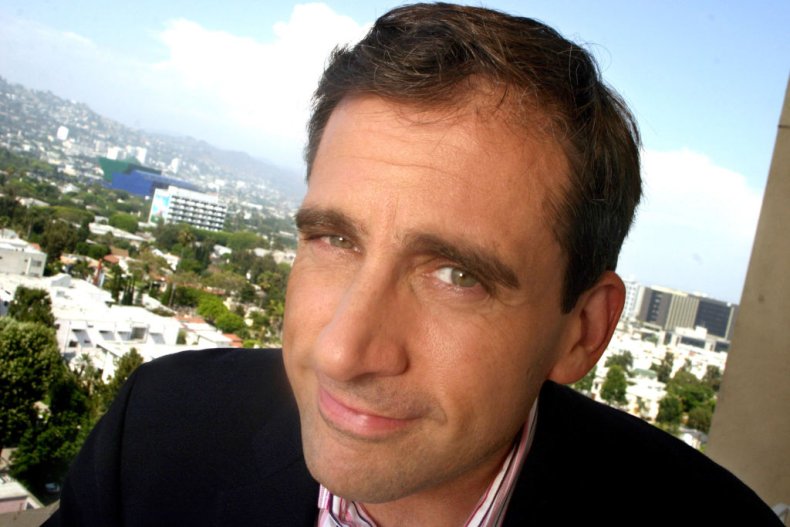 What an Office reboot would look like is a key point, considering Steve Carell, who famously played boss Michael Scott, has said repeatedly he is not interested in a reboot and, in fact, thinks it's a bad idea.
"Apart from the fact that I just don't think that's a good idea, it might be impossible to do that show today and have people accept it the way it was accepted 10 years ago," Steve Carell told Esquire in October 2018. "The climate's different. I mean, the whole idea of that character, Michael Scott, so much of it was predicated on inappropriate behavior... There's a very high awareness of offensive things today — which is good, for sure. But at the same time, when you take a character like that too literally, it doesn't really work."
Rumors of a reboot have been going on for a long time, so much so Carell even joked about it in his opening monologue when he hosted Saturday Night Live in November 2018. In the bit, Carell is interrupted by various co-stars from The Office, including Ellie Kemper, Ed Helms and Jenna Fischer, asking him if he'll reboot The Office.
An Office reboot without Michael Scott just wouldn't be an Office reboot.
But if you're looking for your Office fix of Michael, Dwight, Pam and Jim, you have plenty of options these days. You can stream it on Netflix until 2020 and then on NBC's Peacock platform in 2021. You can also listen to the Office Ladies podcast hosted by Fischer and Angela Kinsey starting in October, which will offer a behind-the-scenes look from two of the show's stars.