'The Office' Stars Jenna Fischer and Angela Kinsey Announce 'Office Ladies' Podcast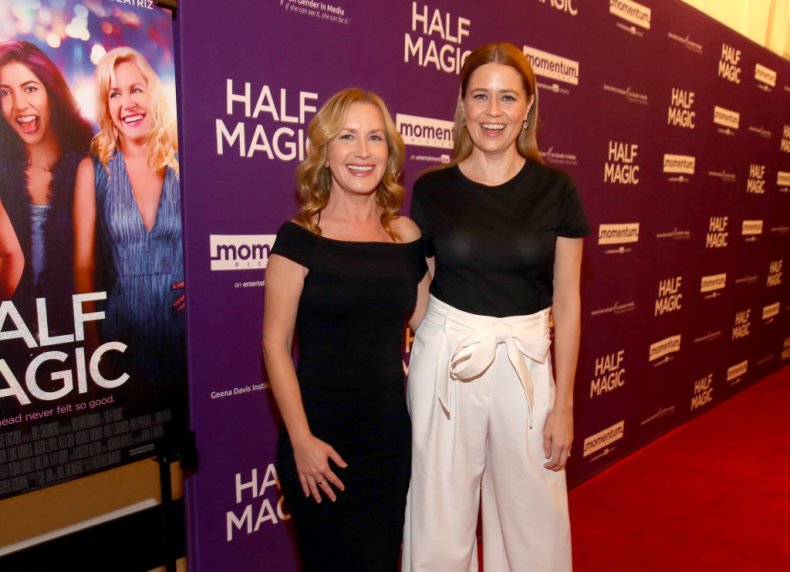 If endlessly binge-watching old episodes of The Office isn't enough for you, you're about to be in luck. Jenna Fischer and Angela Kinsey (or, better put, Pam Beesly and Angela Martin) announced Wednesday they're launching the Office Ladies podcast, a behind-the-scenes look at the hit TV show.
Obviously, this news sent social media into a Dwight-level freakout that even Kevin's chili couldn't possibly calm down.
"I'm excited to be working with my best friend Angela Kinsey. So many memories are flooding in as we go back and watch the episodes—many of which I haven't seen since they aired," Fischer said in the press release announcing the podcast.
"As we close in on the 15th anniversary of the show, it seemed like a great time to share our stories and behind-the-scenes trivia with fans," she continued. "Besides talking about The Office, you can also hear us chat a little about our lives, our Target runs together, our friendship through the years. It's a lot of fun."
Each episode of the podcast, released weekly starting October 16, will break down an episode of The Office. The two stars, with their inside knowledge about the filming of the episodes and what we—the audience—didn't see, will give listeners the behind-the-scenes scoop. Fans can only hope the actresses will address some of the most popular conspiracy theories, such as the timeline of the Scranton Strangler and what really happened to Creed.
"The Office was such an amazing chapter of our lives and it means so much to us that we get to share some of our memories of filming it with our audiences," Kinsey said.
The news that Pam and Angela—who on the series played adversaries (but sometimes friends)—quickly sent social media into a tizzy.
The Office ran on NBC from 2005 to 2013. It won multiple Emmys over the course of its run, including for outstanding comedy series in 2006. Currently streaming on Netflix, the series will move to NBC's upcoming streaming service in 2021.
The podcast is produced by the comedy network Earwolf, which is owned by Stitcher, and will be available on Stitcher, Apple Podcasts, Spotify and everywhere else podcasts are hosted.