Officer Under Investigation For Hugging, Comforting Veiled Woman During Protest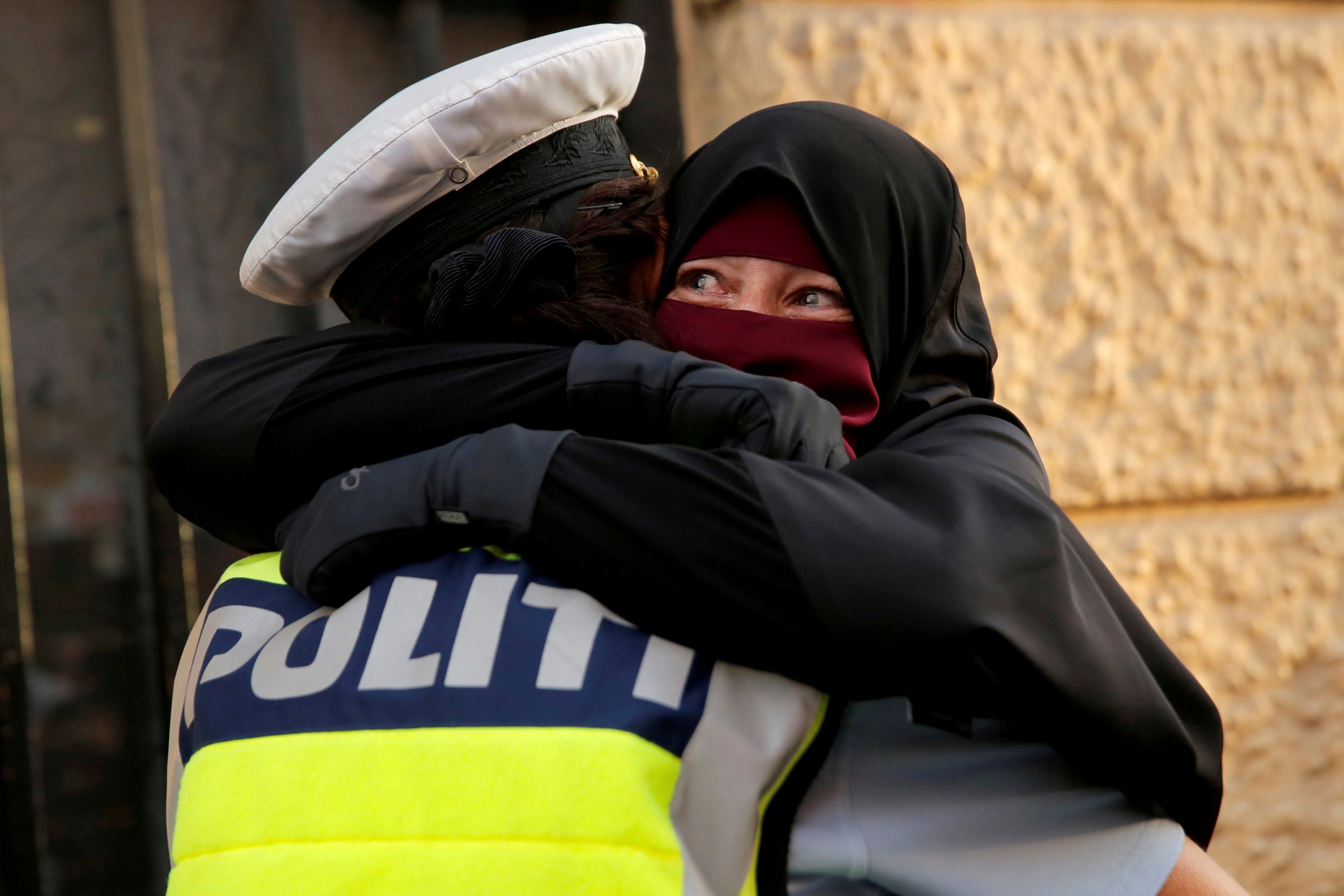 A policewoman is under investigation over a photo of her hugging a protester wearing the niqab.
The unnamed officer hugged the woman during protests in Copenhagen on August 1 as a new law came into effect in Denmark which bans any garment that hides the face in public.
But after the image went viral, the conservative party Venstre complained that the officer should not have got involved and were concerned that it showed that police supported the demonstrators more than the government legislation.
It is not clear if the policewoman, who was white and Danish, was hugging the protester because she was ill, or out of sympathy.
"The police must never become a volunteer or involuntary actor in a political debate," Venestre member Marcus Knuth told public service broadcaster DR.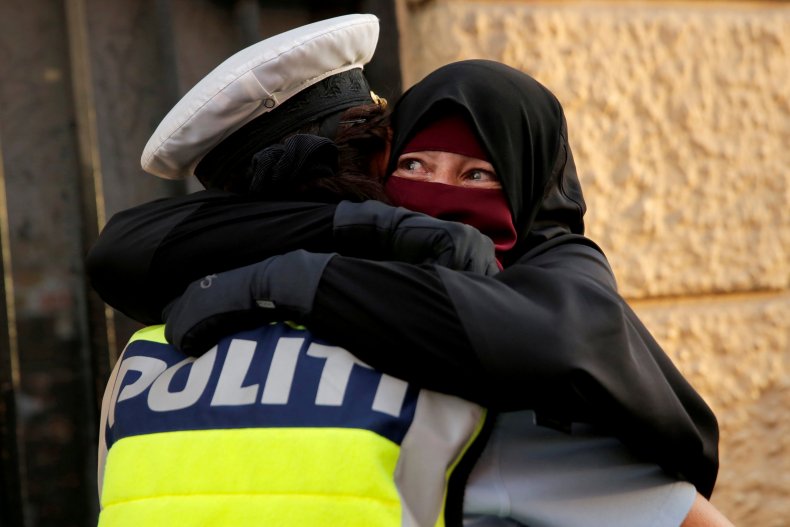 The policewoman's lawyer, Torben Koch, said her client was acting as a "dialogue officer" whose purpose was to calm the tensions during the protests.
"It is complete nonsense. As my client said, if it had been any other person in the same situation she would have done the same, so it has nothing to do with her wearing the niqab," Koch said, according to Reuters.
The law makes wearing a face veil in public an offense which can be punished by a fine of $158. The ban has divided Danish society and sparked debate over whether it infringes on religious freedoms or upholds secular values.
In May, a 28-year-old Muslim woman became the first person prosecuted for wearing a face veil in public and was fined. Copenhagen police have not commented on the incident.
Muslims comprise about 5 percent of Denmark's population of 5.7 million and around 0.1 percent (between 150 and 200 Muslim women) wear a niqab or a burka on a daily basis.
Denmark followed the ban which had been adopted by Belgium, Germany, Austria and France. There are also some restrictions on full-face veils in the Netherlands, Bulgaria and the German state of Bavaria.
Amnesty International has criticized Denmark's new law, saying that it fails to protect women's rights and criminalizes women for their choice of clothing.
Officer Under Investigation For Hugging, Comforting Veiled Woman During Protest | World