Report: Officer Who Shot Tamir Rice Had 'Dismal' Handgun Performance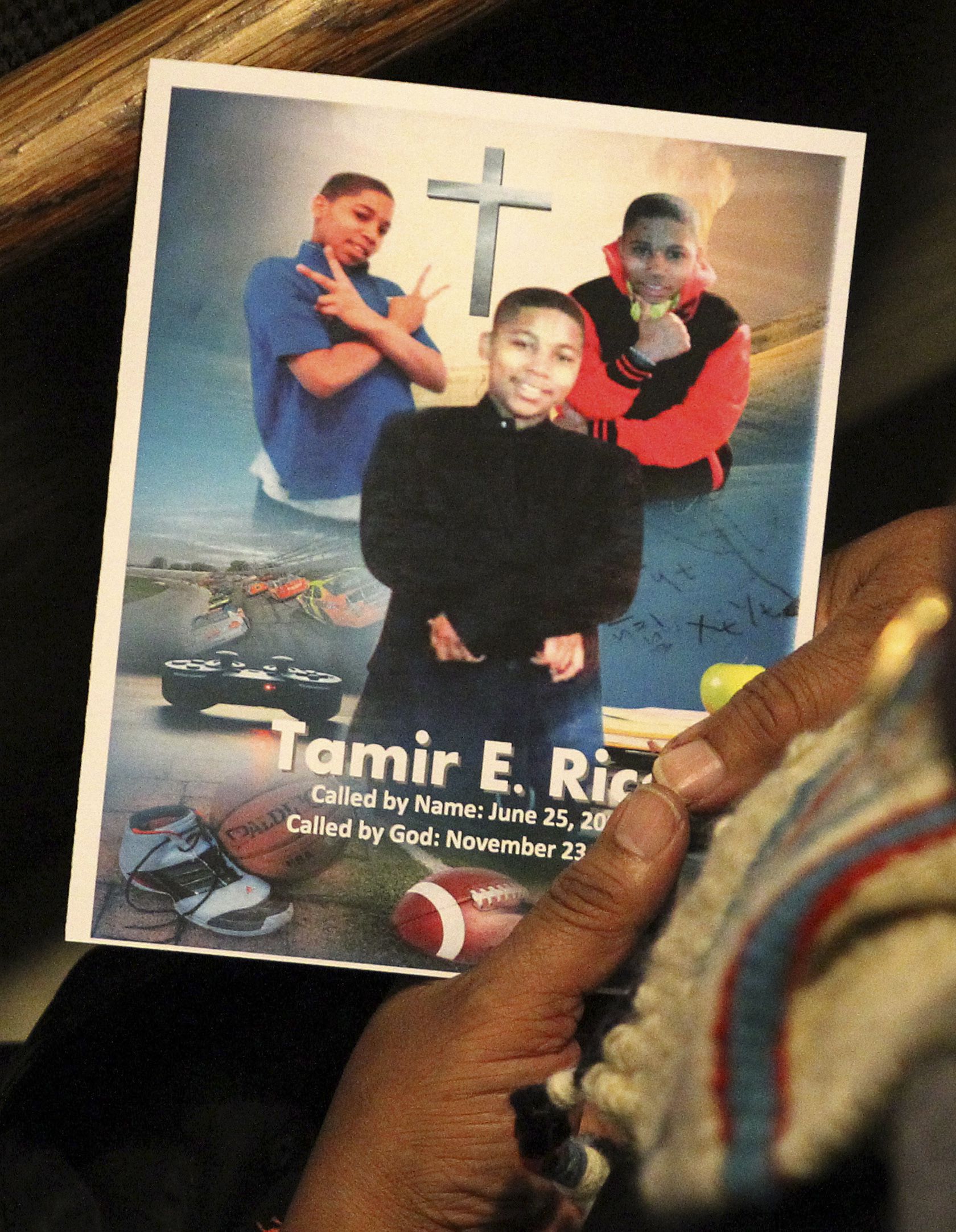 The Cleveland police officer who shot a 12-year-old boy carrying a pellet gun last month had been judged not up to the job of police work two years earlier when he worked for a different force, according to internal memos published by Cleveland.com on Thursday.
On November 22, Officer Timothy Loehmann of the Cleveland Division of Police shot and killed 12-year-old Tamir Rice within seconds after arriving at a Cleveland park where Rice was playing with the gun.
Loehmann was previously a member of the police department in Independence, Ohio. In a letter from Loehmann's file obtained and published by Cleveland.com, Deputy Chief Jim Polak writes, "He could not follow simple directions, could not communicate clear thoughts nor recollections, and his handgun performance was dismal.... I do not believe time, nor training, will be able to change or correct the deficiencies." Polak also notes Loehmann was "distracted and weepy" during firearms qualification training.
There was also concern about the officer's emotional maturity. In a list of "deficiencies," Polak noted "Emotional Immaturity" and described it, saying that "Loehmann's inability to perform basic functions as instructed and his inability to emotionally function because of a personal situation at home with an on- and off-again girlfriend leads one to believe that he would not be able to substantially cope, or make good decisions, during or resulting from any other stressful situation. This ongoing personal relationship should not have [wholly] consumed him that he would not be able to follow simple direction, especially after being given a reasonable amount of time to collect himself."
Loehmann was with the Independence police force for six months. "Due to this dangerous loss of composure during live range training and his inability to manage this personal stress, I do not believe Ptl. Loehmann shows the maturity needed to work in our employment. For these reasons, I am recommending he be released from the employment of the city of Independence," wrote Polak. Loehmann resigned, rather than being fired, following the letter. He had worked with the Cleveland police division for the last nine months.
Since shooting Rice, Loehmann has been stripped of patrol duties. The police department is conducting an internal investigation of the incident.
According to Cleveland.com, the Cleveland police department said on Wednesday it did not review the personnel file from Independence before hiring Loehmann.