Officer Who Killed Tamir Rice Wants His Job Back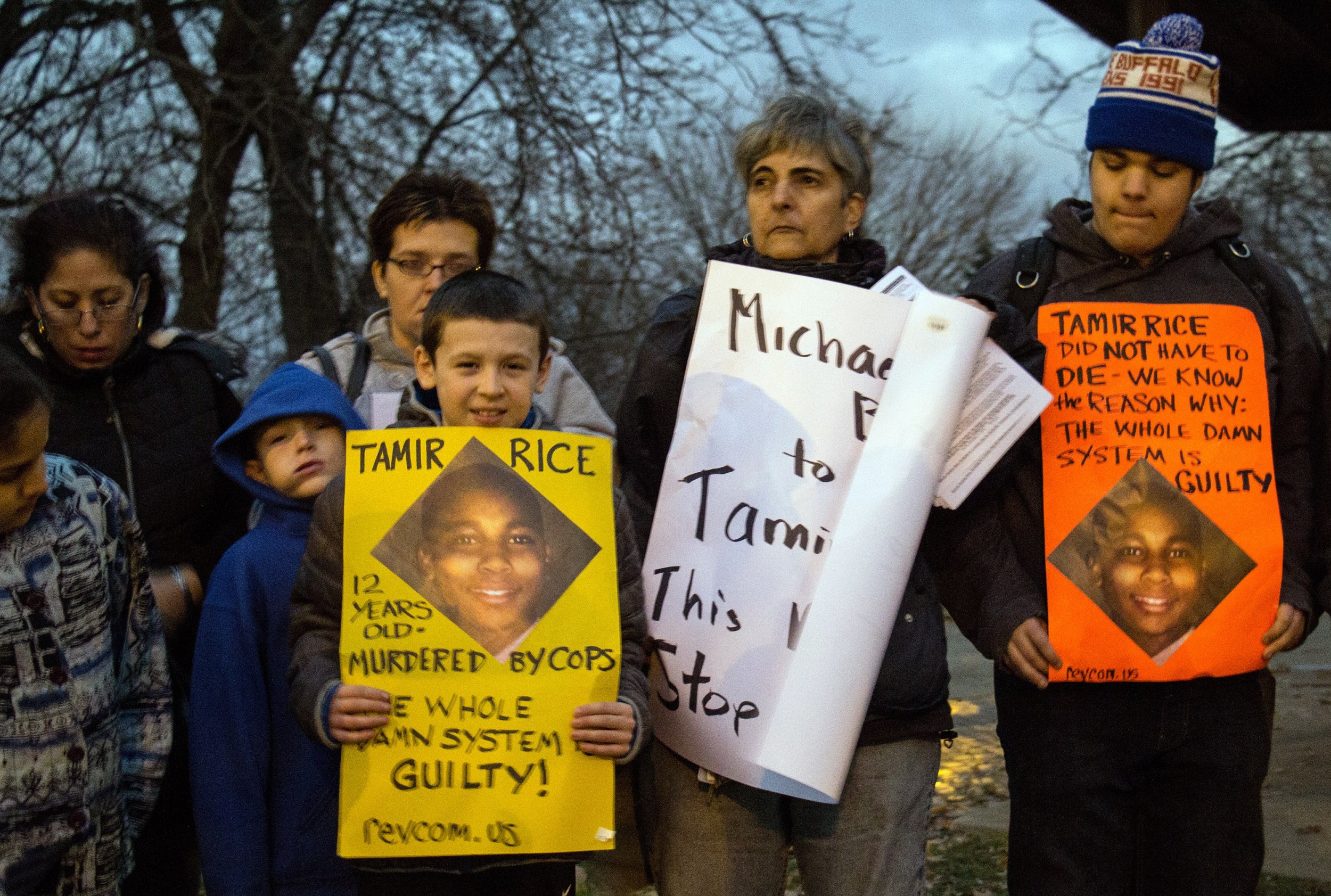 The fired officer who shot and killed 12-year-old Tamir Rice is now fighting to get his Cleveland police job back.
Arbitration hearings for officer Timothy Loehmann started Wednesday. He was fired not for shooting Rice but for "lying" on his police department application, according to The Plain Dealer.
Loehmann reportedly shot Rice within three seconds after the police cruiser arrived at the Cleveland park where Rice was playing with his toy gun. His partner, Frank Garmback, was driving the cruiser and pulled up right next to the boy before Loehmann shot him.
Loehmann was only eight months into his job when he made the decision to pull the trigger and kill the 12-year-old in November 2014.
The former officer's arbitration hearing could last three days or more, according to The Plain Dealer. Garmback attended arbitration in December to fight a 10-day suspension he received for pulling up the squad car right in front of Rice. Officials have yet to decide on Garmback's arbitration.
Former police union president, Steve Loomis, told the Dealer he believed the former cop would be allowed back on the force.
A Cuyahoga County grand jury ruled in 2015 that the two officers would not be indicted for Rice's murder. His family later received a settlement from the city of $6 million in 2016.
Loehmann's 2012 file from his time on the Independence Police Department revealed that the officer could not follow directions and his "handgun performance was dismal."
The letter recommended that the department part ways with Loehmann, who went on to become a police officer with the Cleveland Division of Police.
Deputy Chief Jim Polak of the Independence police said in a letter that Loehmann should not be working for the suburban police department.
"I do not believe time, nor training, will be able to change or correct the deficiencies," Polak said.
Rice's killing sparked national outrage over how police could kill a 12-year-old boy. Police were under the impression that Rice was older when he was shot.
"Shots fired. Male down. Black male, maybe 20," an officer reported, according to Buzzfeed.