Trial Dates Set for Six Baltimore Officers Charged in Death of Freddie Gray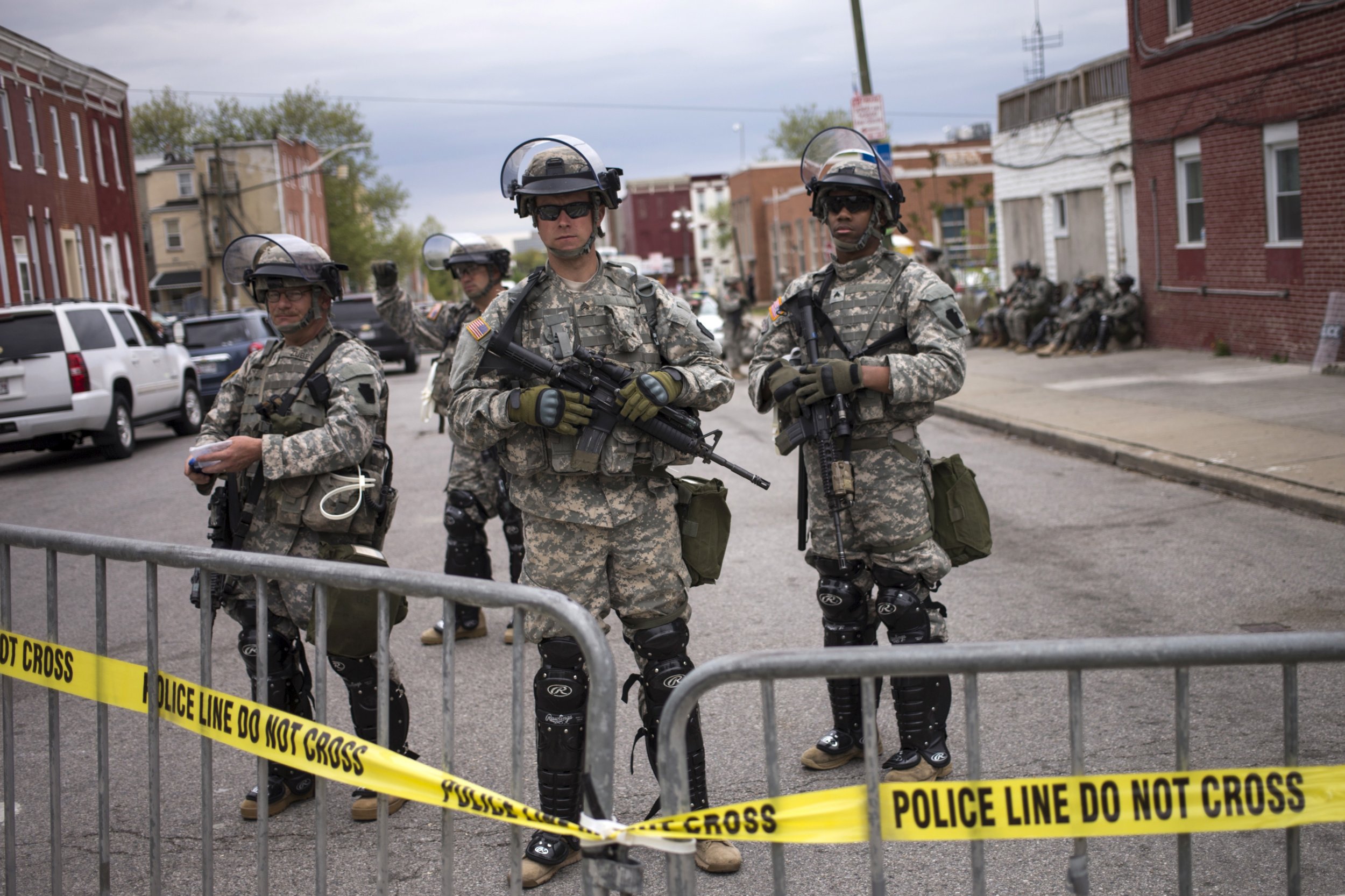 Updated | The first trial of six Baltimore police officers who face criminal charges in the death of Freddie Gray earlier this year will begin on November 30, a judge decided Tuesday. The other five trials will take place between January and March.
Five of the six officers appeared in court for the first time Tuesday for the scheduling hearing. Officer William Porter, who will be tried first, waived his right to attend, according to the Baltimore Sun.
The state requested the officers be tried in a specific order. Baltimore City Circuit Court Judge Barry Williams has said Porter must be tried before the other officers because he is a necessary witness.
Porter's trial previously was scheduled for October 13, but reportedly was pushed forward by defense attorneys, who needed time for further investigation. Other issues, including new evidence recently submitted and some of the officers' statements about one another, also contributed to the postponement of the trials.
Gray, a 25-year-old black man, was arrested on April 12 and died a week later from a spinal injury he suffered while in police custody. The circumstances surrounding his death remain unclear but cell phone video captured by witnesses shows officers pinning Gray to the ground at the scene of his arrest. His death set off days of unrest in Baltimore and around the country.
Baltimore State's Attorney Marilyn Mosby in May announced that criminal charges would be brought against the six officers. They later were indicted by a grand jury.
Earlier this month, Judge Williams denied a motion presented by the defense to move the trials out of Baltimore. The trials, he said, will only be moved if the court can't find an impartial jury. He also refused to dismiss the criminal charges against the officers, after the state filed motions to try three of the officers as a group.
Williams also decided each officer will be tried separately and rejected a motion asking for Mosby to be removed from the case. Concerns arose about Mosby because one of the Gray family attorneys donated money to her election campaign last year.
The charged officers are Porter, Edward Nero, Garrett Miller and Caesar Goodson, as well as Lieutenant Brian Rice and Sergeant Alicia White. They face charges ranging from second-degree murder, involuntary manslaughter, second-degree negligent assault, manslaughter by vehicle and misconduct in office.
Among other counts, Goodson, the van driver who transported Gray, is charged with second-degree depraved-heart murder, the most serious charge among the officers, the Sun reported.
After Porter's trial in November, Goodson's trial will begin on January 6; White's on January 25; Miller's on February 9; Nero's on February 22; and Rice's on March 9, according to the Sun.
Baltimore officials previously reached a $6.4 million wrongful death settlement with Gray's family.
This story has been updated to include details from the hearing on Tuesday afternoon.