Officer's Troubling Statement to Black Man During Traffic Stop Goes Viral
A video in which a police officer can be heard making a disturbing comment to a Black man during a traffic stop is gaining attention on social media.
The driver, Gerardson Nicolas, was stopped by a member of the Miami-Dade Police Department last week in North Miami Beach, according to local station NBC 6. In the video, captured by Nicolas, the officer can be heard saying, "this is how you guys get killed out here, man."
Before the officer's statement, he can be seen opening the driver's door and standing next to it. The officer then asks Nicolas if he "wants to go to jail today." Nicolas responds that he's going to work. The officer replied, "No, you're not going to work." Nicolas counters that he is going to work, after which the officer proceeds to demand his driver's license, registration and insurance.
The officer goes on to inform Nicolas that if he fails to provide him with these documents he will be missing work for the day.
Nicolas, in an apparent attempt to come up with the requested materials, can be seen fumbling with what looks like to be a wallet. As this is happening, the officer mentions that what he is asking is a "simple thing, man" and that "this is how you guys get killed out here, man."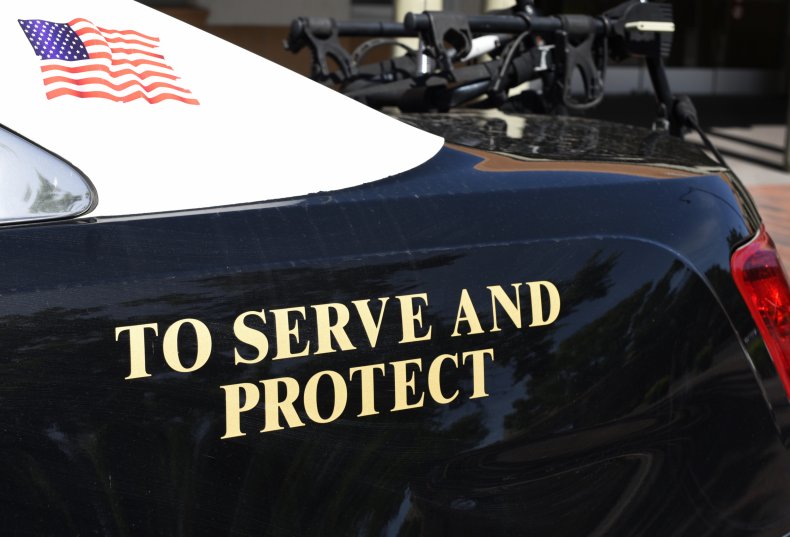 After the officer makes that statement, Nicolas focuses the camera on the officer as asks him to "say that again." The officer looks at the camera and says, "registration and insurance." The officer then closes the car door, points a finger at Nicolas and tells him "don't do that again" as he walks off screen.
"When he asked me for my license, open the door, I started recording. I was looking for my stuff, my license because I didn't see my wallet. I was looking for my wallet; and that wasn't my car, that was my mom's car, and I didn't know where the registration was. I was looking, looking. He got mad," Nicolas told NBC 6.
He also told the station that during the encounter with the officer he was "scared" and that he "didn't think [his] life was going to make it."
Nicolas, who was on his way to work when he was pulled over by the officer, admits that he was not wearing a seat belt at the time.
In response to Newsweek, the Miami-Dade Police Department indicated it was aware of the clip that had been posted to social media.
The department also said an internal investigation into the matter is currently underway as it has begun reviewing 30 minutes of body camera footage. The officer in the video has been moved to desk work and off patrol duty.
"Rest assured we are committed to transparency and community trust and will address all matters of public concern equitably, fairly, and in accordance with applicable laws," a statement from the police department read.
In a somewhat similar incident, video posted to social media in February showed police officers responding to a fight in a New Jersey mall. The officers could be seen handcuffing and pinning a Black teenager to the ground. However, a white teenager involved in the fight could be spotted in the video sitting on a couch nearby.
Update 16/21/22. 1:25 p.m. EDT: This story has been updated to include a comment from the Miami-Dade Police Department.