One of the most lavish funerals held in 17th-century Netherlands wasn't for a royal or dignitary, but rather a dog.
Schout Willem de Bont was a chief judicial officer of the Leiden government in the 1630s. The story of his pooch's ceremonial send-off has been researched and written about by Cynthia von Bogendorf Rupprath in the Netherlands Yearbook for History of Art.
The funeral itself was held on January 29, 1634. The lavish affair was considered scandalous even at the time.
The government Bont belonged to was opposed to the Remonstrant Brotherhood, a Protestant breakaway movement from the Dutch Reformed Church. Remonstrant citizens were often abused by the elite, so the fancy funeral was seen as adding insult to injury.
Bogendorf Rupprath first learned of the incident from two paintings of the funeral by Dutch artist Jan Miense Molenaer.
She told Newsweek: "I wondered why he would paint not just one work, but two of this rather bizarre theme."
Bogendorf Rupprath researched the incident and found it caused such a stir at the time, that there were even street songs written about it.
Bont's beloved dog, Tyter, was suddenly overcome with a nasty throat constriction in early 1634.
Bont immediately sent for a doctor, but on January 27 that year the dog succumbed to his illness.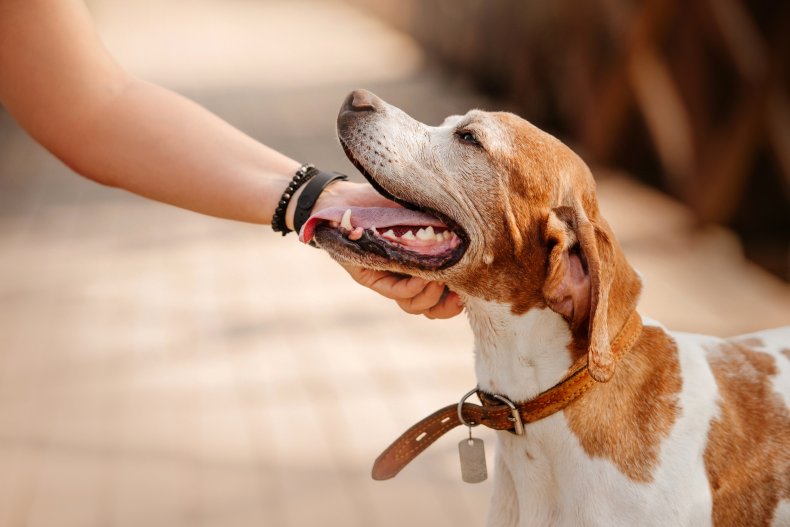 According to satirical retellings of the funeral, Bont asked all children and dogs who knew Tyter to participate.
The dog's dead body was laid on a bed of straw and held at the head of the funeral procession, followed by a maid carrying two other dogs.
Next in the procession came Bont and his wife. His wife rang a mourning bell while children trailed behind in pairs. All participants of the funeral were dressed in black clothing.
The procession headed to Bont's garden, where everyone walked three times around the grounds before heading to a grave dug under a pear tree.
Even a cat was there, dressed in a black skirt. The cat, however, fled in terror and bounded up the pear tree when the procession arrived.
Once the funeral was over, Bont had his closest friends round for an evening feast in an elegant chamber in his house.
In the report Bogendorf Rupprath wrote that the procedures in this funeral were typical for the children of the elite at the time.
The satirical songs and poems that came out of this funeral reflected political tensions at the time.