Newspapers Are 'Propaganda,' Italy's Far-Right Official Says, Considers End to Funding
An Italian official called newspapers "propaganda" and threatened to end public funding in a Facebook post over the weekend.
"The newspapers…are now polluting the public debate every day and the worst is that they are doing it with public money. We are preparing a letter to state-owned companies to ask them to stop paying for newspapers," Italy's Deputy Prime Minister Luigi Di Maio wrote on Facebook.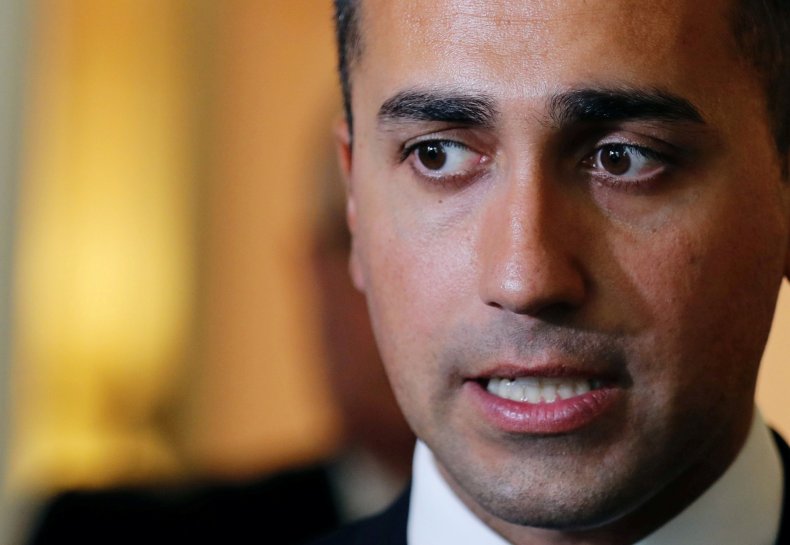 Di Maio, a member of the Five Star Movement party, argued that newspapers were making "double" the money by accepting public funding and profiting from advertising.
"This is not journalism, it's just propaganda seeking to defend the interests of a small elite who think they can continue to control when it rains and when the sun shines. I don't read the Italian newspapers to be informed…but only to understand how they want to attack us," the deputy prime minister and labor and economic development minister wrote.
Di Maio and other members of Italy's populist government have previously been critical of newspapers, echoing President Donald Trump. Italian officials have said that traditional media is responsible for "fake news," accusing newspapers of not serving in the public interests. Matteo Salvini, Italy's other deputy prime minister and minister of the interior, recently said that press freedom is "something subjective," according to German broadcaster Deutsche Welle.
"A credible press, free from the constraints of public and private powers…is an important tool of democracy," Italian President Sergio Mattarella told newspaper La Repubblica newspaper on Saturday.
The pair have taken a liking to social media. Salvini mentioned in a recent interview that more than 8 million people watched one of the videos he posted to Facebook, noting that it was "a figure which is much higher than I would have got with traditional media."
Italy is ranked 46th in the world in the Reporters Without Borders 2018 World Press Freedom Index. Despite this being an improvement from last year when it was ranked 52nd, the report said that Italian journalists face growing violence and often censor themselves, fearing a backlash from the government.
The United States is ranked only one place ahead of Italy, and the report cites Trump and his attacks on journalists, including calling the press an "enemy of the American people," as one of the reasons for the ranking.