Official Urging People to 'Spread Their Legs' During Pandemic Prompts Hilarious Reactions
New Zealand's COVID-19 response minister accidentally made a sexually suggestive remark during a press conference Sunday, urging citizens to socially distance when they they get outside and "spread their legs" – and the comment sparked a wave of hilarious reactions online.
"It is a challenge for people in high-density areas to get outside and spread their legs when they are surrounded by other people," minister Chris Hipkins said during the conference.
The brief slip-of-the-tongue prompted Dr. Ashley Bloomfield, the country's director of general health who was standing next to Hipkins, to raise his eyebrows as the minister continued the address. When Hipkins later realized his mistake, he laughed and said he would go and "stretch his legs" – the phrase he actually meant to say – and added that the media "would all have fun with him later."
He was right.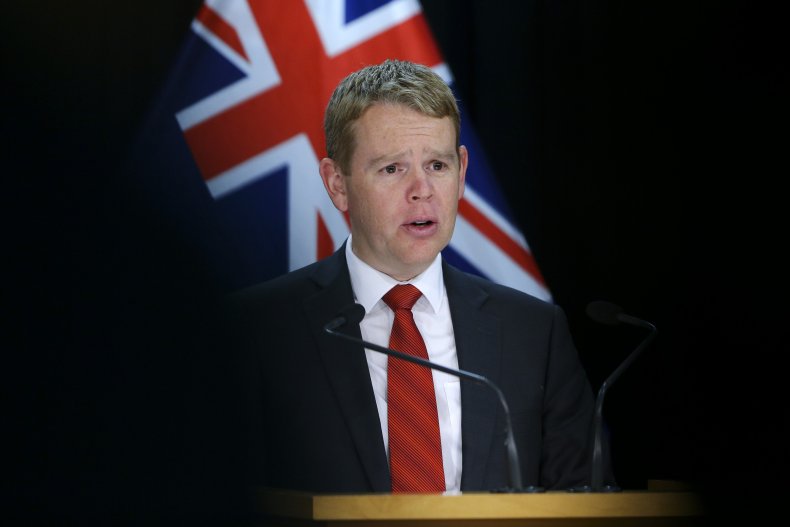 Shortly after the health minister's speech, New Zealanders took to Twitter to poke fun of the slip-up, using the hashtag #spreadyourlegs and calling on fellow citizens to "spread your legs, and save lives."
Scores of people online used the social media platform to post images of themselves spreading their legs, writing captions like "Following ministry of health advice today and getting out to #SpreadYourLegs. Us kiwis are a compliant lot."
Others questioned whether or not they were doing the government's order properly.
Another user poked fun at the sexually suggestive phrase, writing "As a country, we are never going to be able to take the phrase 'super spreader' seriously ever again, are we?"
Others pointed out that it gave new meaning to the government's pandemic catch phrase "go hard, go early".
Another user wrote on Twitter that the comment was "exactly the comic relief" that New Zealand needed to hear as the remains under lockdown to combat the spread of the virus.
On Monday, New Zealand Prime Minister Jacinda Ardern said lockdowns will continue in some places until the end of August, after the country reported 35 new local infections of the fast-spreading Delta variant. Arden said the outbreak will likely peak in the coming days.
"We do need more information. We need more certainty. We don't want to take any risks with delta," Ardern said, according to the Associated Press. "If the world has taught us anything, it is to be cautious with this variant of COVID-19."
The strict lockdown means most people must remain at home, leaving only to buy groceries or medicine, or to exercise. New Zealand has so far recorded low vaccination rates, with only about 20 percent of the country full vaccinated by Monday.