Officials Ask FBI to Investigate 'Deliberate' Fire Inside Boston Ballot Dropbox
A dropbox for mail-in ballots outside of a Boston Public Library caught fire early Sunday morning, and officials have asked the Federal Bureau of Investigations (FBI) to look into a matter of possible "arson."
Massachusetts Secretary of State William Galvin, who oversees the state's elections, joined Boston Mayor Martin Walsh to issue a statement asking the FBI to look into the matter. They called the fire "a disgrace to democracy."
"What happened in the early hours of this morning to the ballot drop box in Copley Square is a disgrace to democracy, a disrespect to the voters fulfilling their civic duty, and a crime," Galvin and Walsh stated.
Galvin and Walsh went on to say "any effort to undermine or tamper" with local elections will "be prosecuted to the fullest extent of the law."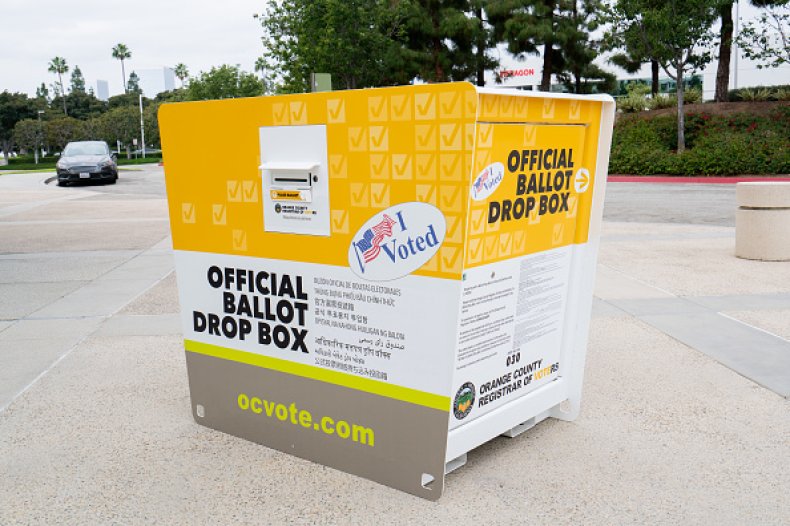 The Boston Elections Department informed the secretary of state's office that there were 122 ballots inside the dropbox, and that 87 of them had been salvageable and still able to use. The affected ballots were those dropped into the box between 2:30 p.m. Saturday until 4 a.m. Sunday. Any voters who dropped ballots at the Boston Public Library in Copley Square can track their ballots at TrackMyBallotMA.com to confirm whether or not it was received.
If any of those ballots were affected, then a replacement ballot will be mailed to them. Should that replacement ballot not be cast, then the elections department will do their best to decipher the votes cast on the charred entries already cast.
Meanwhile, Galvin's office has requested the FBI to investigate a possible arson on what Galvin calls a "deliberate attack" on the elections system.
Boston police are investigating a local surveillance camera that shows a possible suspect, and anyone with tips relating to this case can call 1-800-494-TIPS or text the word 'TIP' to CRIME (27463).
Mail-in ballots have become a more common way to vote in 2020 during the COVID-19 global pandemic. For those not wanting to wait in lines at polling stations, or perhaps risk catching the coronavirus while being around other people, ballot drop boxes have been placed in various locations of cities and counties throughout the nation.
With the recent ballot box fire in Boston, Galvin has begun urging local election officials to empty their boxes more frequently, and to perhaps have ballot box guards and more surveillance cameras to help deter more incidents like this.
Voters who choose to use ballot boxes can do so through the end of voting for the November 3 election.