Officials Asked to Act on Road Safety to Honor World Day of Remembrance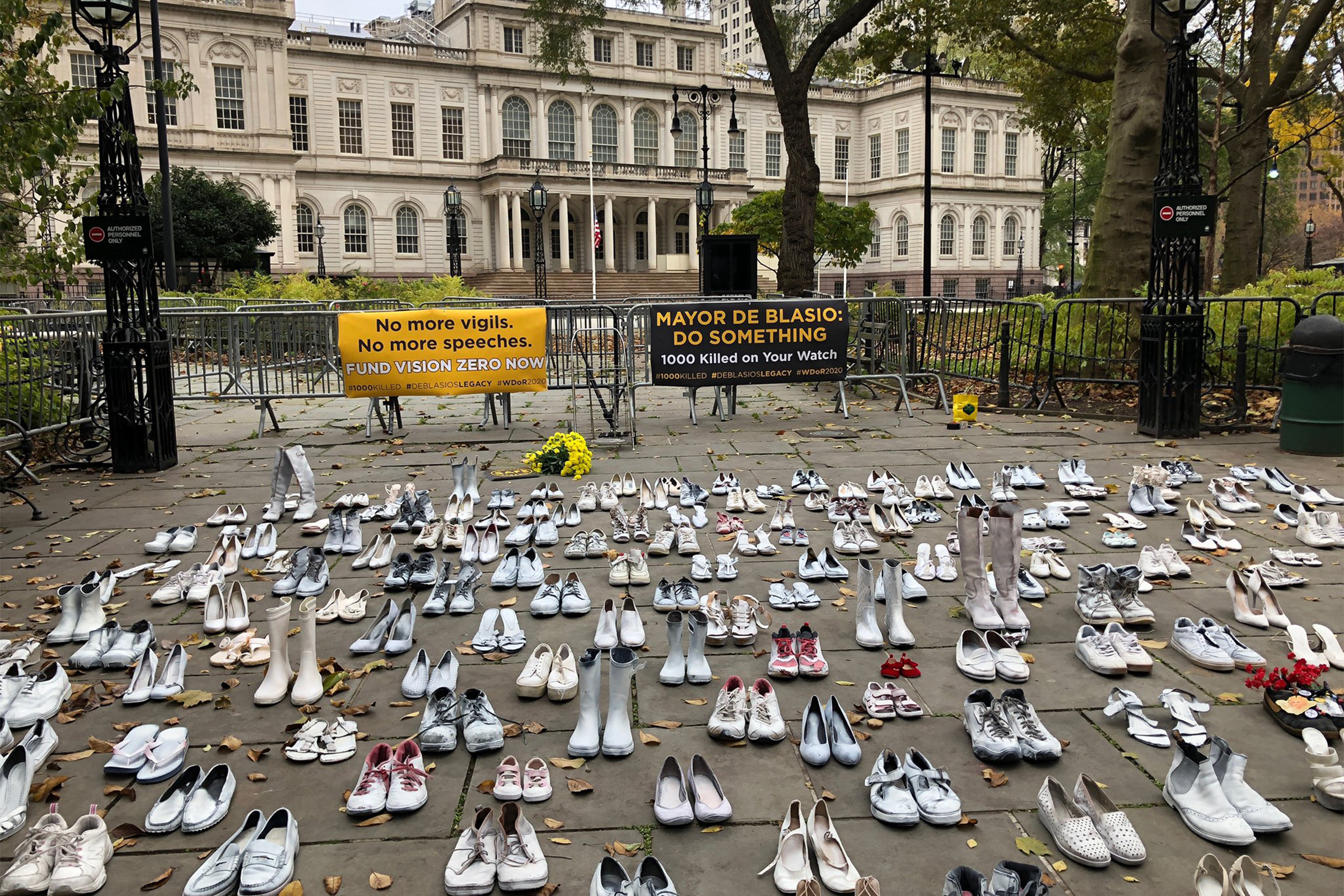 On the third Sunday of November each year the world takes the time to honor the people who have passed away or have been severely injured in preventable traffic crashes. This year marks the 26th official World Day of Remembrance for Road Traffic Victims to raise awareness for the roughly 1.35 million people killed and the millions more who are injured.
Since its creation, this day has become essential to those advocating for roadway safety as it is an opportunity to demonstrate the impact of road deaths and injuries.
The U.S. World Day of Remembrance is led by members of Families for Safe Streets, an organization of individuals who have been injured or lost loved ones in traffic crashes working to confront traffic violence, and the Vision Zero Network, a national advocacy group working for safe mobility.
Together the national organizations have partnered with local and state level street safety advocates, faith leaders, community members, elected officials and dignitaries from across the country to urge change at the local and state levels regarding lowered speed limits and redesigned roads that consider pedestrian traffic.
The global slogan is: Remember, Support, Act. For the U.S. that means gathering support for the bipartisan, bicameral Congressional Resolution calling for a national Vision Zero goal introduced to congress earlier this year.
This resolution commits to advancing policies that will end roadway fatalities by 2050, and calls on Congress and the Department of Transportation to commit to working together to achieve zero roadway fatalities by the year 2050. The resolution now has 13 cosponsors after starting with five —12 Democrats and one Independent.
"Our country is in the midst of an auto safety crisis, one that we have the power to stop in its tracks," said U.S. Representative Jan Schakowsky, one of the original cosponsors when the bill was introduced.
"Tens of thousands of lives are lost on our roadways each year. Enough is enough. We must commit to ending these unnecessary deaths and injuries by 2050. This resolution makes that commitment and calls on the Department of Transportation to use the tools at its disposal to prioritize transportation safety. All road users—drivers, passengers, pedestrians, and bicyclists—deserve to be safe on our nation's roads."
Despite the 2020 pandemic, during which many Americans stayed home, 42,060 people died in motor vehicle crashes. According to the National Safety Council (NSC) this is an eight percent increase from 2019 and a 24 percent spike in overall traffic crashes, despite a 13 percent decrease in overall miles driven. The increase in the rate of death is the highest estimated jump that NSC has calculated in 96 years.
That same data found that only nine states saw a drop in deaths from 2019 to 2020: Alaska, Delaware, Hawaii, Idaho, Maine, Nebraska, New Mexico, North Dakota and Wyoming. Hawaii was down the most with 20 percent fewer deaths.
There were seven states and the District of Columbia that experienced dramatic swings in fatalities with more than a 15 percent increase in the estimated number of deaths last year according to the NSC preliminary data: Arkansas, Connecticut, Georgia, Mississippi, Rhode Island, South Dakota and Vermont. Washington D.C. and South Dakota were down the most - 33 percent.
"It is tragic that in the U.S., we took cars off the roads and didn't reap any safety benefits," said Lorraine M. Martin, president and CEO of the National Safety Council. "This data exposes our lack of an effective roadway safety culture. It is past time to address roadway safety holistically and effectively, and NSC stands ready to assist all stakeholders, including the federal government."
The NSC has predicted 2021 to be more deadly than 2020 with an estimated 16 percent increase in traffic deaths in the first half of the year.
The World Day of Remembrance was created in 1993 by RoadPeace, a UK national road crash victim charity.
The United Nations officially endorsed the global day in 2005, as "the appropriate acknowledgement for victims of road traffic crashes and their families". This day is also dedicated to emergency crews, police and medical professionals who deal with the aftermath of road crashes.
This year marks the start of the new Decade of Action for Road Safety 2021-2030, during which the World Day will play a very important part – through highlighting the very reasons for all the necessary actions during this coming decade
World Day of Remembrance 2021 calls on the reduction of traffic speeds which have the potential to prevent many deaths and serious injuries, particularly in pedestrians.
Events will be taking place in the U.S. along with South America, Europe, Africa and Asia.