Pennsylvania officials encourage counties to count mail-in and absentee ballots on Election Day, after several counties said they would start counting the following day due to resources and space.
During a press briefing on Friday, Secretary of State Kathy Boockvar said that she's having "conversations" with at least seven counties that reported they would start the process of canvassing ballots on the Wednesday after Election Day.
"It's going to be very difficult for counties that are larger to get it done on Election Day, but I want every one of them starting it on Election Day," Boockvar told reporters. The law allows counties to start pre-canvassing, or opening mail-in ballots and scanning them, at 7 a.m. on November 3. Canvassing, or actually counting and recording the votes, can't start until 8 p.m. on Election Day after polls have closed.
Governor Tom Wolf reiterated Boockvar's comments, saying that he believes "it would be better and faster and more efficient for the counties to start as soon as they possibly can."
Wolf reported that more than 2.1 million mail-in ballots have been received, and roughly one million more could be returned as the election approaches. Because of the unusually high number of ballots received by mail during this election, it may take significantly longer for county election officials to count them.
Pennsylvania's role as a key battleground state makes the process even more crucial, with the nation possibly depending on the state and its 20 electoral votes to know who the next president will be. Recent Pennsylvania polls show a close presidential race.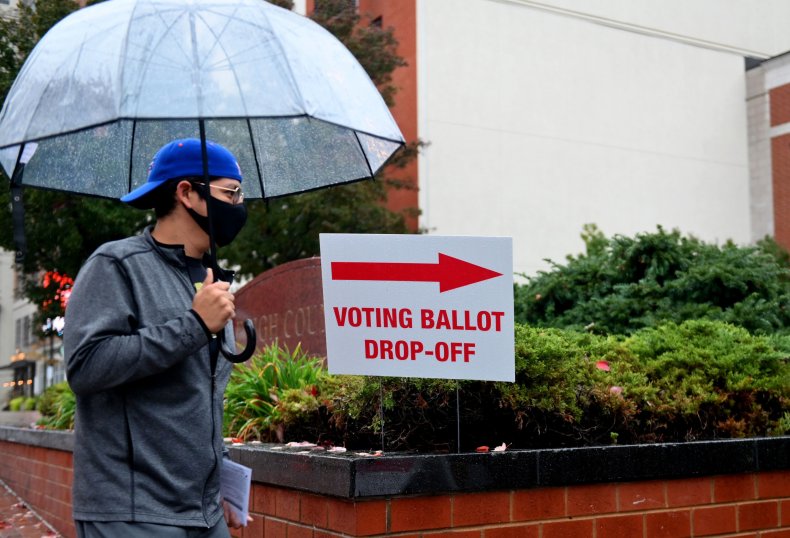 Counties will continue to accept mail-in ballots received after November 3 until Friday of that week. The three-day extension has been challenged by the Pennsylvania GOP, who brought back the challenge to the Supreme Court, asking them to grant an expedited review of an appeal of the extension which had the court deadlocked 4-4 earlier this month. The court declined to grant the request on Wednesday, citing not enough time to rule on the case but still open to it after the election.
Boockvar instructed counties to segregate ballots received during the three-day extension period after the election, since the issue is still pending in court.
"The Secretary continues to defend the extension to ensure that every timely and validly cast mail-in and absentee ballot is counted," Boockvar wrote in a guidance to counties earlier this week.
In response to counties stating that they may lack the resources necessary to start pre-canvassing the morning of the election, Boockvar explained that there have been "more resources available this year than ever before." Two federal grants were made available this year, which Boockvar said the state sub-granted $13 million to counties.
"Most counties haven't even claimed those funds," she said. Boockvar also noted private philanthropy foundation dollars that counties were able to apply.
Lieutenant Governor John Fetterman tweeted earlier this week that counties should start the process as soon as possible.
"I believe every county should commence canvassing of mail in ballots at 7am on Election Day," he wrote. "This is not a political statement. This is and was the intent of the law. Count all the votes the same time."
Pennsylvania Attorney General Josh Shapiro told the Pittsburgh Post-Gazette on Friday that his office is also urging counties to start counting mail-in ballots on Tuesday.
"The only accurate count is the one where every single eligible vote is included," he said. "That may take a little bit of time. And whether you voted in person on election day or you voted by mail a few days ago, your vote counts equally."
Newsweek reached out to Boockvar's and Shapiro's offices for comment, but did not receive a response in time for publication.