Officials Find Mother of Baby Found in Box With Note Asking For Help During Sub-Zero Temps
Alaskan officials announced Wednesday they identified the mother of a baby who was left in a cardboard box in freezing temperatures last week.
In a statement, Alaska State Troopers said the mother, who is a juvenile, was taken to a Fairbanks-area hospital Tuesday to be evaluated and receive care.
According to the Anchorage Daily News, the troopers were notified of the baby, identified in a note as Teshawn, at 2 p.m. on New Year's Eve.
Roxy Lane, a Fairbanks resident, allegedly found him by a row of mailboxes near her home along with a note appearing to be from the baby's family, sharing it to her Facebook account in a post that has since been deleted or made private.
"I was born 12 weeks premature," the note said. "My parents and grandparents don't have food or money to raise me. They NEVER wanted to do this to me."
The National Weather Service reported the windchill in Fairbanks was minus 12 at the time the baby was found.
"Please take me and find me a LOVING FAMILY," the note continued. "My parents are begging whoever finds me."
The baby, which the note said was born at 6 a.m. on the same day he was left, was then taken to Fairbanks Memorial Hospital, where a spokeswoman told the Anchorage Daily News he is "doing well and very healthy."
In her since removed or private post, Lane wrote that there is most likely "a whole backstory here behind closed doors" regarding what led the mother to leave her newborn, according to the local newspaper.
"I hope the mother gets the help she might need," Lane wrote.
In the Alaska State Troopers' statement, they said the details of the case are still being investigated.
"The investigation into the circumstances surrounding the baby being abandoned is ongoing, and no criminal charges have been filed at this time," the statement said.
The troopers also asked anyone with information to call them at 907-451-5100 or to send an anonymous tip via the AKTips app.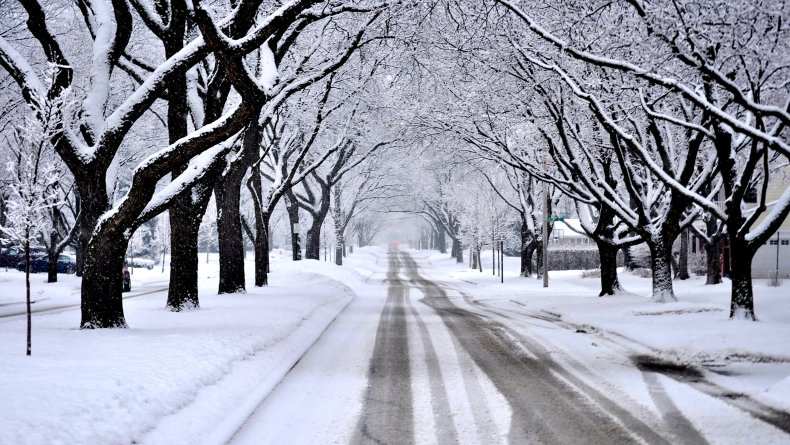 Lane didn't respond to a message from The Associated Press.
Alaska has a safe haven law that allows parents to legally surrender an infant under certain conditions, such as leaving the baby in the physical custody of someone such as a peace officer, doctor, hospital employee or firefighter or with someone they believe would provide appropriate care. The law applies to babies younger than 21 days old.
The Associated Press contributed to this report.