Donald Trump Urged to Disclose Foreign Business Ties after Newsweek Story on Trump Organization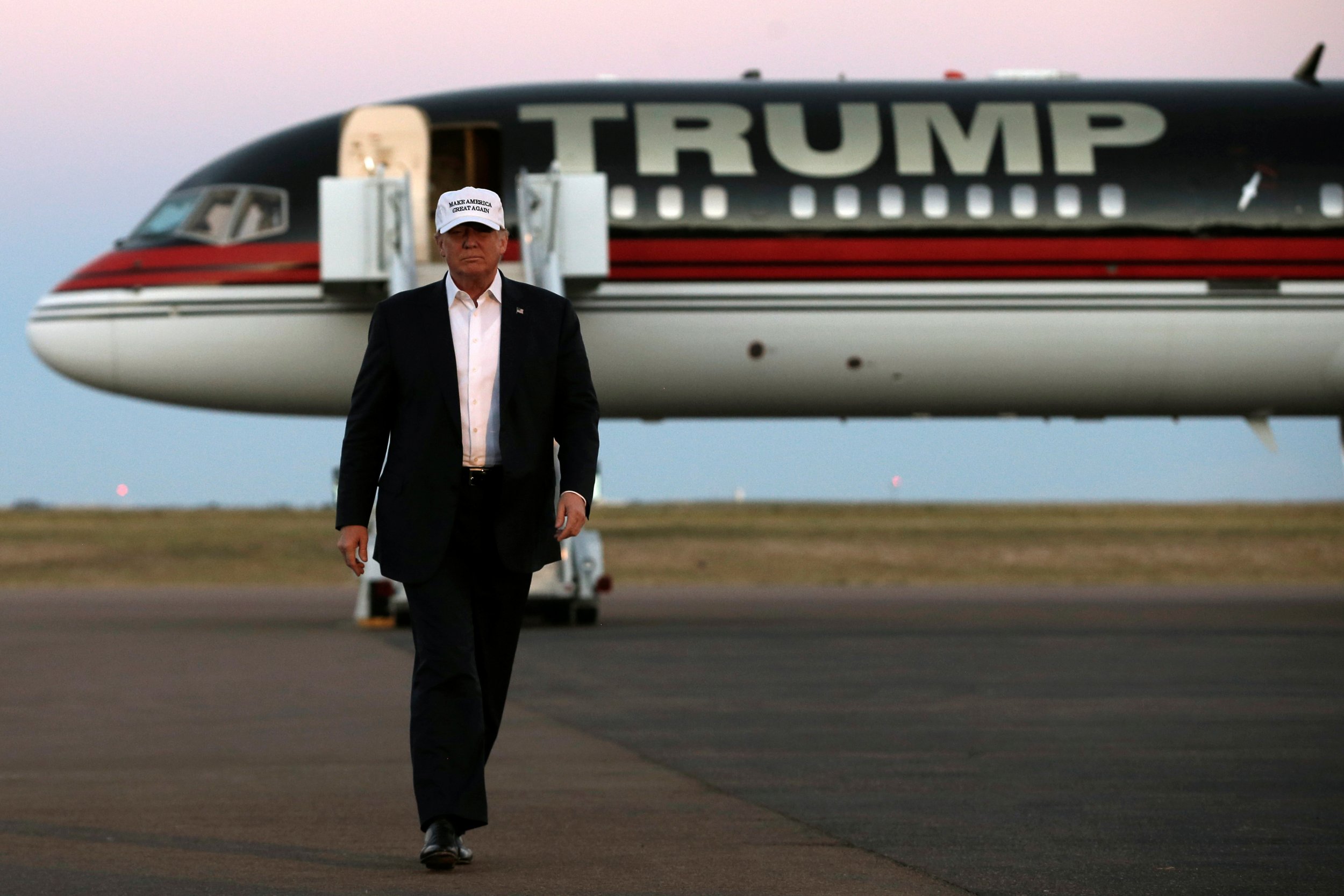 Updated | A Newsweek article about Donald Trump's foreign business entanglements has prompted 55 former U.S. government and national security officials to publish an open letter calling for transparency regarding the Trump Organization's dealings.
"Donald Trump still has not revealed to the American public his international business relationships, even as it becomes increasingly clear that his overseas ties could well constitute significant conflicts of interest," the letter, which The New York Times published Monday, says. "We are calling on Mr. Trump to disclose, in full, the nature of his business relationships overseas."
The letter calls for the identities of Trump's business partners and for details about the nature and locations of his foreign investments. It also calls for the Republican presidential nominee to vow to "divest himself of his overseas business interests" if elected.
The driving forces behind the letter are Michael Morell, former acting director and deputy director of the CIA, and Michael Vickers, former undersecretary of defense for intelligence. The two began the effort last Thursday, when they contacted a onetime colleague, Samantha Vinograd, who was once senior adviser to former national security adviser Thomas Donilon.
Morell says he became worried that Trump's policy positions seemed to support the candidate's business interests: "That really led Mike [Vickers] and I to talk and say, Look, this guy really needs to come clean on this stuff before the election and let voters know exactly where he's invested and who he's been working with."
"There's frankly just been a pattern of shady business dealings that Michael [Morell] felt the American public needed more information on before they made a decision about who to be the next commander in chief," says Vinograd. "We decided to reach out to our networks of senior national security professionals, and quite honestly, most of the people that we contacted wanted to be a part of this."
The letter cites Newsweek's recent article by Kurt Eichenwald, which detailed how the Trump Organization has business interests Russia, Ukraine, India, Turkey, the United Arab Emirates and other foreign countries. Those interests would make Trump "the most conflicted president in American history, one whose business interests will constantly jeopardize the security of the United States," Eichenwald wrote. Trump's business associates have included the likes of deceased Libyan dictator Muammar el-Qaddafi, according to Eichenwald.
The day after Newsweek published the article, Trump told the TV program Fox & Friends he "would absolutely sever" ties to the Trump Organization if elected president. "I will sever connections, and I'll have my children and my executives run the company, and I won't discuss it with them. I wouldn't care. It's so unimportant compared with what I'm doing right now," he said.
The 55 signatories to Monday's letter include a retired general, former department heads and their chiefs of staff, former ambassadors, former counselors and advisers and academics. Some have publicly supported Clinton's candidacy, but the list also includes prominent Republicans and nine officials who served in the George W. Bush administration, including former Secretary of Homeland Security Michael Chertoff and former Deputy Secretary of Defense Paul Wolfowitz. Chertoff could not be reached for an interview, and Wolfowitz was unavailable for comment.
"We tried very hard for this not to be a partisan thing," says Morell. "I think the issue resonates across the board for foreign policy, national security professionals."
The letter is not meant to oppose Trump, says Vinograd: "If there's no issue, then he should just be up front about" his dealings. "This is an effort for transparency," she says, "particularly when it comes to countries that are key national security and foreign policy counterparts to the United States."
Morell, who has endorsed Clinton, says Trump's disclosure "would be in his interest." But the former CIA head adds that a Trump presidency could be problematic, given the candidate's foreign financial ties. "Even if it doesn't create an actual conflict of interest, it creates a perception of conflict of interest, and you don't want anybody to have that perception—not the American people, not our allies and not even your adversaries."
The Hillary Clinton campaign also cited Eichenwald's article, in tweets and blog posts about her opponent's business dealings. Trump supporters had criticized the Bill, Hillary & Chelsea Clinton Foundation for its own foreign connections, an issue Eichenwald addressed in his article. "Money contributed to the foundation was publicly disclosed and went to charitable efforts," he wrote. He added that around 90 percent of the money the organization raised went to charities, according to tax filings, and that neither the Clinton family nor most of the foundation's board of directors get paid for foundation work.
Clinton resigned from the foundation's board in 2015. The foundation said September 14 that members of the Clinton family and other leaders would step down from the organization if Hillary Clinton becomes president.
Representatives of the Trump campaign and the Trump Organization were unavailable for comment. A representative of the Clinton campaign was also unavailable.
This article has been updated to include comments from Michael Morell, the former acting director and deputy director of the CIA.