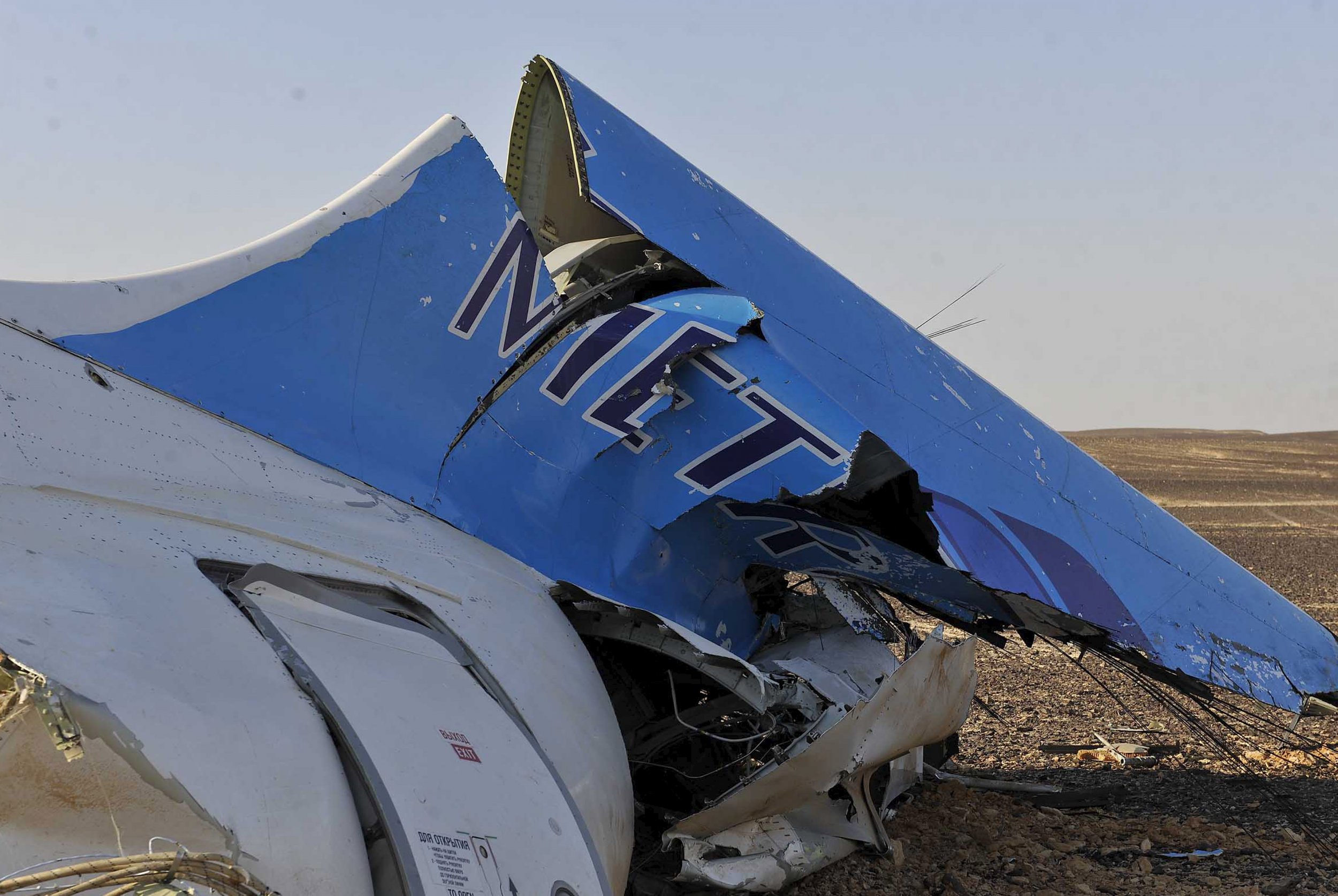 Investigators in Egypt and Russia are working quickly to determine what caused an Airbus A321 operated by the Russian airline Kogalymavia to crash in the Sinai Peninsula of Egypt on Saturday, killing all 224 people on board.
Speaking with a Russian television station, the director of the Intergovernmental Aviation Committee, Viktor Sorochenko, said Sunday it was "too early to talk about conclusions" but noted: "The destruction happened in the air, and fragments were scattered over a large area of around 20 square kilometers."
According to records reviewed by Reuters, the plane's safety record was not problematic and it had flown almost 21,000 flights. It was traveling from Sharm el-Sheikh, a resort area, to St. Petersburg when it went down, just 23 minutes into the flight.
Though the plane broke apart in the air, it remains unclear what, exactly, caused it to happen. Speculation has been swirling that it was a missile or bomb that took down the plane, particularly after groups affiliated with Islamic State took responsibility for the attack online, saying it was retribution for Russian airstrikes in Syria. Their claim was not substantiated and Russian Transport Minister Maxim Sokolov said it "can't be considered accurate."
"This is a complicated matter and requires advanced technologies and broad investigations that could take months," Egyptian President Abdel Fattah al-Sisi said of the investigation into the crash.
Two black box records have been recovered from the crash site and authorities are working to process the remains of those killed, sending them back to their nations of origin. A source at the Zeihom morgue in Cairo told Reuters 130 bodies are scheduled for transportation from Egypt to St. Petersburg on Sunday evening.
The majority of those on board were Russian, though several Ukrainians and one person from Belarus were also on the flight. Several airlines plan to avoid the Sinai province as a safety precaution.
Additional reporting by Reuters.