Officials Search for Gunman Following Shooting That Killed One Student, Injured Another
Police and the FBI are investigating a shooting that took place outside of a Minnesota school.
One student was killed and another is in critical condition after being shot outside the South Education Center in Richfield. The suspect is at large, with their identity and that of the victims undisclosed to the public.
"This is a tragic day in the city of Richfield," said Richfield Police Chief Jay Henthorne during a press conference Tuesday. "Our community, our hearts, our prayers, our thoughts go out to District 287, their students, their families and our community."
"We expressed our deepest condolences to the family and friends of the victims," said District 287 Superintendent Sandra Lewandowski in a statement. "To us, they're our students that come through our doors every day. We care for them, and this is a terrible tragedy and loss."
Lewandowski continued by praising the faculty members and law enforcement officials at South Education Center.
"There really are no words to describe the bravery exhibited by our staff and our local authorities today," she said. "No one should ever have to respond to a tragedy like this."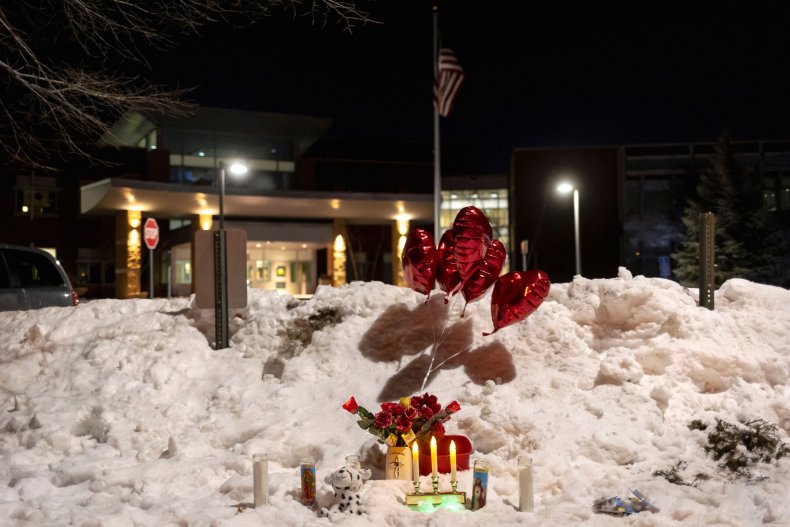 Although authorities swiftly responded, one nearby middle school claimed that some had arrived on their campus thinking it was the South Education Center.
"Around noon today, police and emergency medical support personnel accidentally showed up outside Richfield Middle School in response to an emergency call from the South Education Center," wrote Richfield Middle School Principal Erica Barlow on Facebook. She said that it was unlikely that students saw the authorities parents were urged to exhibit caution when discussing the South Education Center incident with their children.
South Education Center serves around 200 students in the Richfield area. Their students range from pre-kindergarten to early adulthood at 21 years old. This shooting was the first incident involving a gun on its campus since September 2021. According to local news station WCCO 4, a student was seen carrying a loaded handgun to school by his peers. He was subsequently arrested with no injuries or shots being reported.
Meanwhile, students and parents are expected to reunite with each other at a nearby park. Evacuation procedures have begun at South Education Center and will extend to Donaldson Park, located three blocks from the school.
The Minneapolis field office of the FBI declined to comment on the case.