Tick-Borne Diseases Could Increase This Year, Officials Warn
Tick-borne diseases may continue to get worse in the United States, public health officials say.
A new paper from the National Institute of Allergy and Infectious Diseases (NIAID) reveals that diseases from ticks could become more prevalent. The piece, published Wednesday in the New England Journal of Medicine, provides an expert outlook on what public health officials can do to hold back this oncoming problem.
Over the last decade, tick-borne infections have risen significantly. According to the Centers for Disease Control and Prevention (CDC), reported cases of tick-borne diseases have increased by more than 200 percent over the past 13 years. However, not all cases of tick-borne diseases are reported. For example, Lyme disease accounts for over 80 percent of infections in humans from ticks, and 30,000 cases are reported. However, the CDC estimates that there are actually 300,000 cases of Lyme disease in the United States from ticks each year. This lack of reporting could be because diagnostic tools may not be able to recognize new tick-borne pathogens and because of limitations in tick-borne disease surveillance.
The NIAID team, which includes Dr. Anthony Fauci, the director, says the spread of Lyme disease comes from many factors. One is that the tick density in the U.S. has increased. The ticks that carry Lyme disease have also expanded their geographical range. In 2015, the Ixodesscapularis tick, which carries much of the Lyme disease in the Northeast, was detected in nearly 50 percent more counties than researchers found in 1996.
Lyme disease and many other tick-borne diseases come from bacteria. However, tick-borne viral infections are also a major risk and are increasing in the United States. The Powassan virus causes a febrile illness and death in 10 to 15 percent of cases. It can also lead to severe neurologic conditions, and 50 to 70 percent of survivors experience long-term symptoms. The disease was first identified in 1958. In the 48 years from 1958 until 2006, only 20 cases were reported. From 2006 to 2016, 99 cases were reported.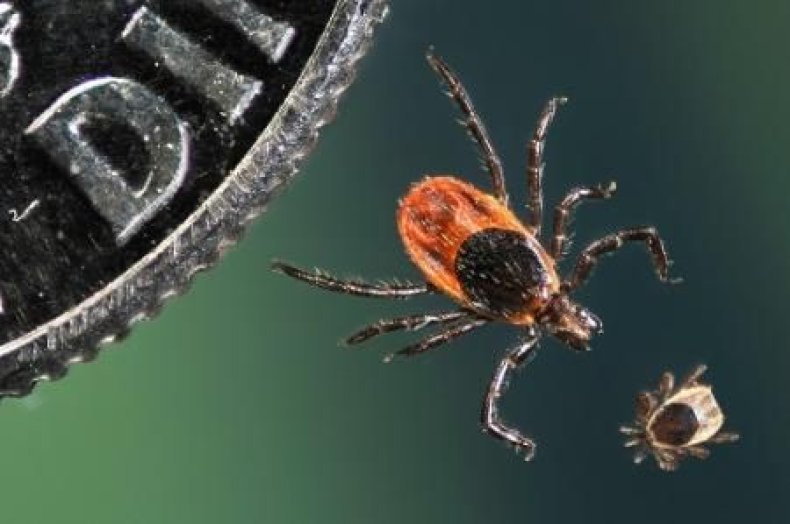 "The biggest gap, however, is in vaccines: There are no licensed vaccines for humans targeting any U.S. tick-borne pathogen," the NIAD write in their commentary. A lack of vaccines for any tick-borne diseases means that humans have little protection beyond bug spray and long pants.
As tick-borne diseases become more widespread throughout the United States, more research and innovations are necessary. The NIAID writers call for increased treatment options, improved diagnostics and the creation of effective vaccines.