OfflineTV, a collective of extremely popular streamers and content creators on Twitch, are dealing with a wave of drama. Albert "SleightlyMusical" Chang and Lily "LilyPichu" Ki are a pair of musicians inside the group that have been dating. Sarah "Avocado Peeled" Lee is a fellow musical streamer that has made guest appearances on both their streams over the past few months while at the OfflineTV house in Beverly Hills and at TwitchCon 2019.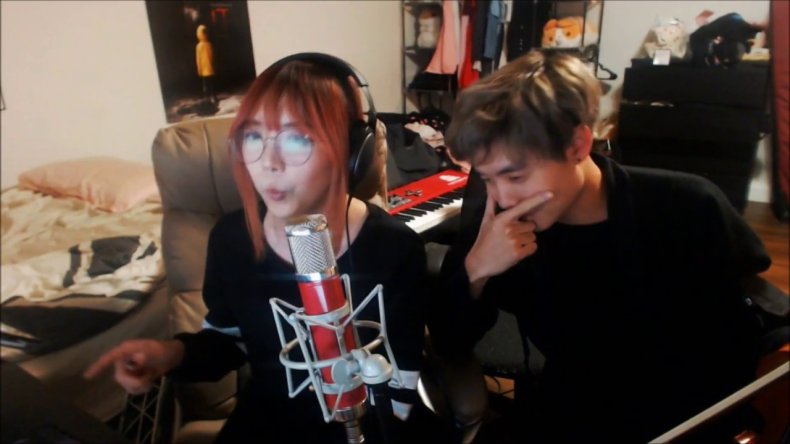 On November 9, member Imane "Pokimane" Anys tweeted out that "it's insane how the best of people can turn out to be snakes." This seemingly random and out of place jab at a person caught her 1.4 million Twitter followers off guard and confused. Shortly after, Federico "Fedmyster" Gaytan tweeted that he was "sad" about something other than foot pain and Ki posted a cryptic "ah." to her Twitter, adding more speculation to the cause.
Confused fans started to speculate about what could be happening, flocking to the OfflineTV Reddit to share their concerns. Ki, Chang and a few other members of OfflineTV were in Japan at the time, making it difficult to collaborate and release an official statement. Ki posted on her Instagram story that she would be coming home from the trip early.
After a day of rampant theories about their favorites streamers, Ki released her own statement on November 10 on Twitter saying that she and Chang had ended their relationship. She also apologized for the "subtweeting" done by members of OfflineTV and that people need to stop "attacking" them online.
The LiveStreamFails Reddit, known for collecting and discussing drama in the influencer community, quickly picked up the story and grew its reach. Those out of the loop quickly picked sides; condemning the members of OfflineTV for tweeting about the subject before it was public for "clout" and Chang for allegedly cheating with Lee to end the relationship. Jokes about joining the "Champions Club" and "ForsenCD", which are memes tied to the streamer Guy "DrDisrespect" Beahm who publicly admitted to cheating on his wife, filled the comments section.
There is no public evidence of cheating or what happened inside the personal lives of these influencers.
Streamer Steven "Destiny" Bonnell II and friend of Ki wrote in a chat room that the "subtweets" may have permanently impacted his relationship with members of OfflineTV. "It's crazy to me that every [OfflineTV] member saw someone going through something so traumatic and found a way to make it about themselves on social media."
Gaytan released a public apology on Twitter, saying that "going to social media was not the right move."
Newsweek has reached out for comment from OfflineTV and Chang, and will update this story with any new information.
(UPDATE: 11/13 11:00 a.m. EST.)
Both Chang and Lee have released their own apology statements. In seperate Twitlongers they express remorse for what's happened and will be distancing themselves from OfflineTV and their community.