Cardi B and Rapper Offset Got Married Nine Months Ago, Marriage Certificate Shows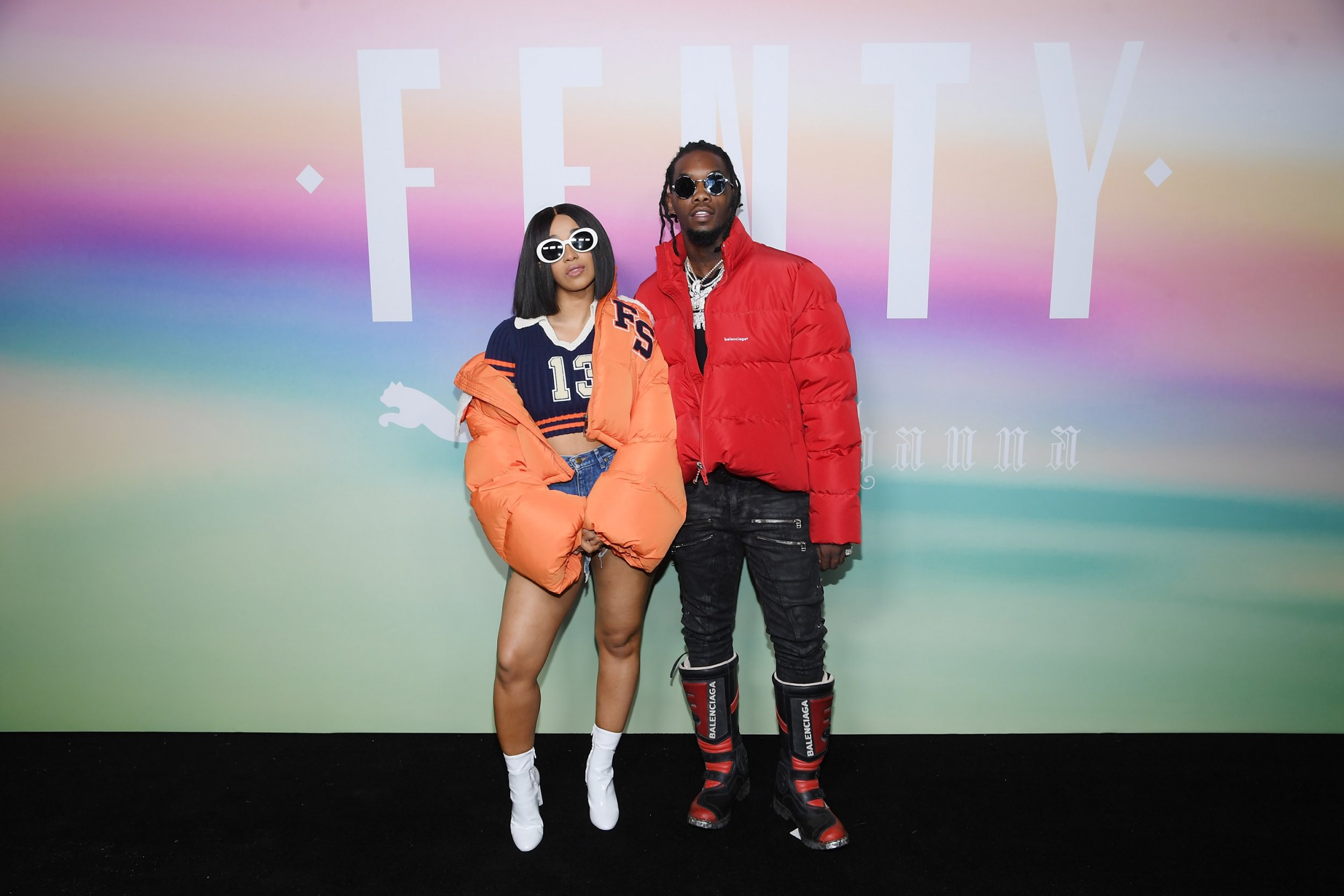 Migos rapper Offset took the stage at the BET Awards on June 24 and stirred major speculation surrounding his relationship with Cardi B. When Migos won for Best Group, Offset thanked his "wife" in his acceptance speech, and documents prove it wasn't a mistake in wording: Rappers Cardi B and Offset have been married since September 2017.
Cardi B released a statement via her Twitter account confirming the marriage. "There are moments I want to keep for myself! Getting married was one of those moments," she wrote on an iPhone notes page.
She continued by mentioning vague details of an intimate ceremony with only her cousin in attendance. Cardi B clarified that the marriage was a spontaneous, day-of decision.
Get your unlimited Newsweek trial >
TMZ obtained a marriage certificate for the couple, real names Kiari Cephus (Offset) and Belcalis Almanzar (Cardi B), that was filed in Fulton County, Georgia, on September 20, 2017. A marriage certificate can only be filed after a marriage ceremony takes place.
Cardi B is currently pregnant with the couple's first child, due in July. Due to her pregnancy, she was unable to travel and attend the BET Awards.
The couple's proposal caused a frenzy when Offset proposed to Cardi B onstage at a Philadelphia show on October 27. In the public proposal, no audible words were exchanged. Cardi B jumped around the stage as Offset got on one knee. He proceeded to place an 8-carat diamond on her finger.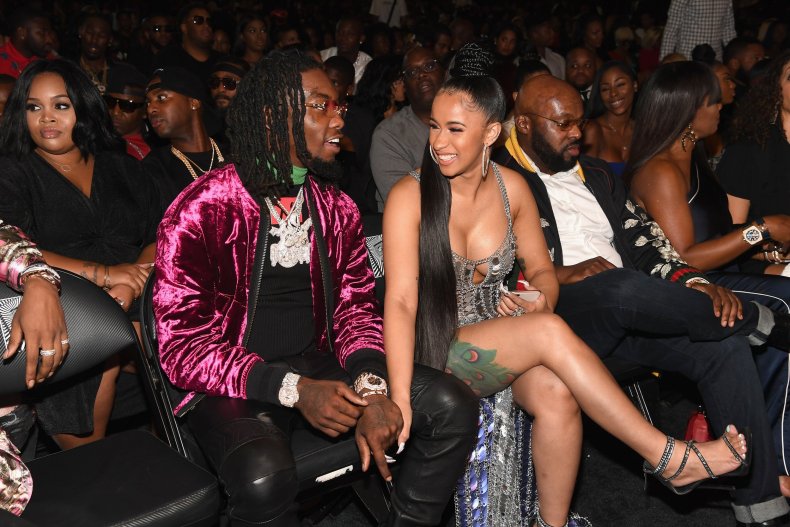 Get your unlimited Newsweek trial >
Since the proposal, an iCloud hack last November surfaced photos that suggested Offset was cheating. In an interview with Cosmopolitan, Cardi B confirmed the cheating allegation and defended her decision to stay in the relationship saying: "Bitch, I know I look good. I know I'm rich, I know I'm talented. I know I could get any man I want...any basketball player, football player. But I want to work out my shit with my man, and I don't got to explain why. I'm not your property. This is my life."
In their Rolling Stone cover story, the couple spoke of challenges they've faced, and Cardi B described the backlash she received for having Offset's child.
"People want to make fun of me, saying I'm the fourth baby mom," she said. "I know I'm not having a baby with a shitty-ass man." The couple explained that the baby was unplanned but a welcome surprise.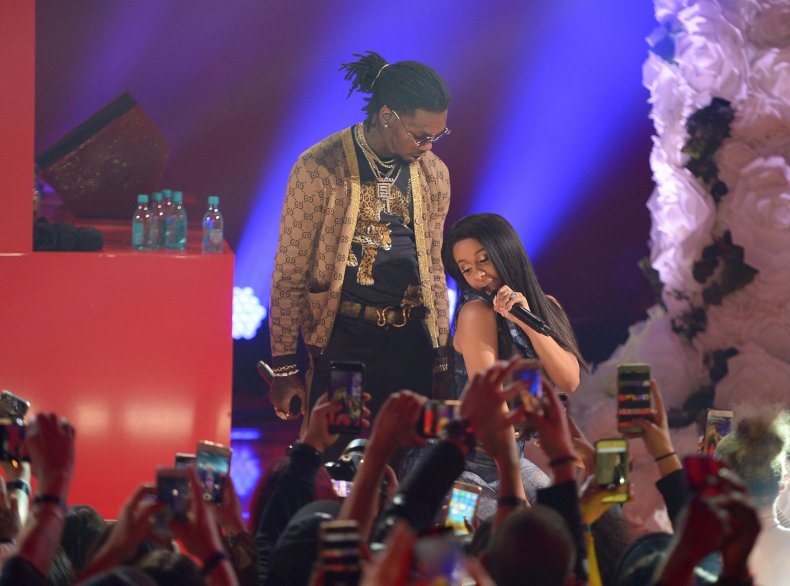 Cardi B captured mainstream attention as a rapper last September, when her single "Bodak Yellow" bumped Taylor Swift's "Look What You Made Me Do" from the Billboard Top 100 chart.
Offset gained fame after Migos's 2013 release "Versace" and continued to produce notable music, including the 2017 Billboard chart-topping single "Bad and Boujee."
This story has been updated to include Cardi B's Twitter response.
Cardi B and Rapper Offset Got Married Nine Months Ago, Marriage Certificate Shows | Culture