Ohio To Accept Bitcoin For Business Taxes, Individual Filings Could Be Next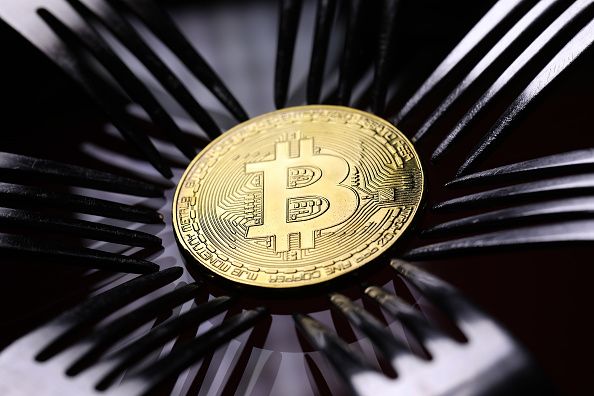 Bitcoin will make a major move in the Buckeye State starting this week. Ohio has become the first state to begin accepting business tax payments via cryptocurrency — from employee withholdings to cigarettes.
State Treasurer Josh Mandel, who has held that office since 2011, took notice of the rise of bitcoin several years ago. The state treasurer sees the program as both a convenience to business owners and a way to blaze a new trail. And other states may soon follow as they have legislature in place.
"I do see [bitcoin] as a legitimate form of currency," Mandel said in the Wall Street Journal.
Businesses can go to OhioCrypto.com to begin the process. It's a three-step process for businesses to get started, even if they aren't registered to pay taxes through the state yet.
First, the business will tell about themselves, even given the opportunity to register.
Second, the business enters their tax information and filing date.
Third, they pay through their compatible cryptocurrency wallet, which are processed by the third party cryptocurrency payment processor, BitPay.
"The Ohio Treasurer's office continues to be an innovation leader by leveraging technology to offer cutting-edge tools and services to Ohioans," the state treasurer's website says. "We are proud to offer another tax payment option for Ohio taxpayers."
Bitcoin was introduced 10 years ago as a form of currency that didn't require government backing, and government agencies and municipalities have been reluctant to making transactions with it. The cryptocurrency has traded well in the market, and its owners have expressed enthusiasm about its future. But then there have been also links to criminal enterprises, also reported by the WSJ.
Ohio will start bitcoin transactions with business filings, and the treasurer's office said it will eventually expand to individual filers.
The Buckeye State's acceptance of bitcoin doesn't give it legal status, but it shows forward thinking by younger state officials. Arizona, Georgia and Illinois government officials have weighed the option of accepting bitcoin for taxes, but their bills sit stalled in state houses. Ohio, on the other hand, got it rolling because Mandel is an elected official and has the ability to accept this form of payment without approval from senators, representatives or even their governors.
If tax offices around the country begin accepting bitcoin it "does help send a message that bitcoin's a technology that can be used by anybody — by bad guys but also by the government," said Jerry Brito, the director of Washington, D.C.-based research firm Coin Center in the WSJ.
Ohio To Accept Bitcoin For Business Taxes, Individual Filings Could Be Next | Business