Ohio Boy, 3, Saw a Ghost and Complained About Spiders Crawling on Him After Ingesting Meth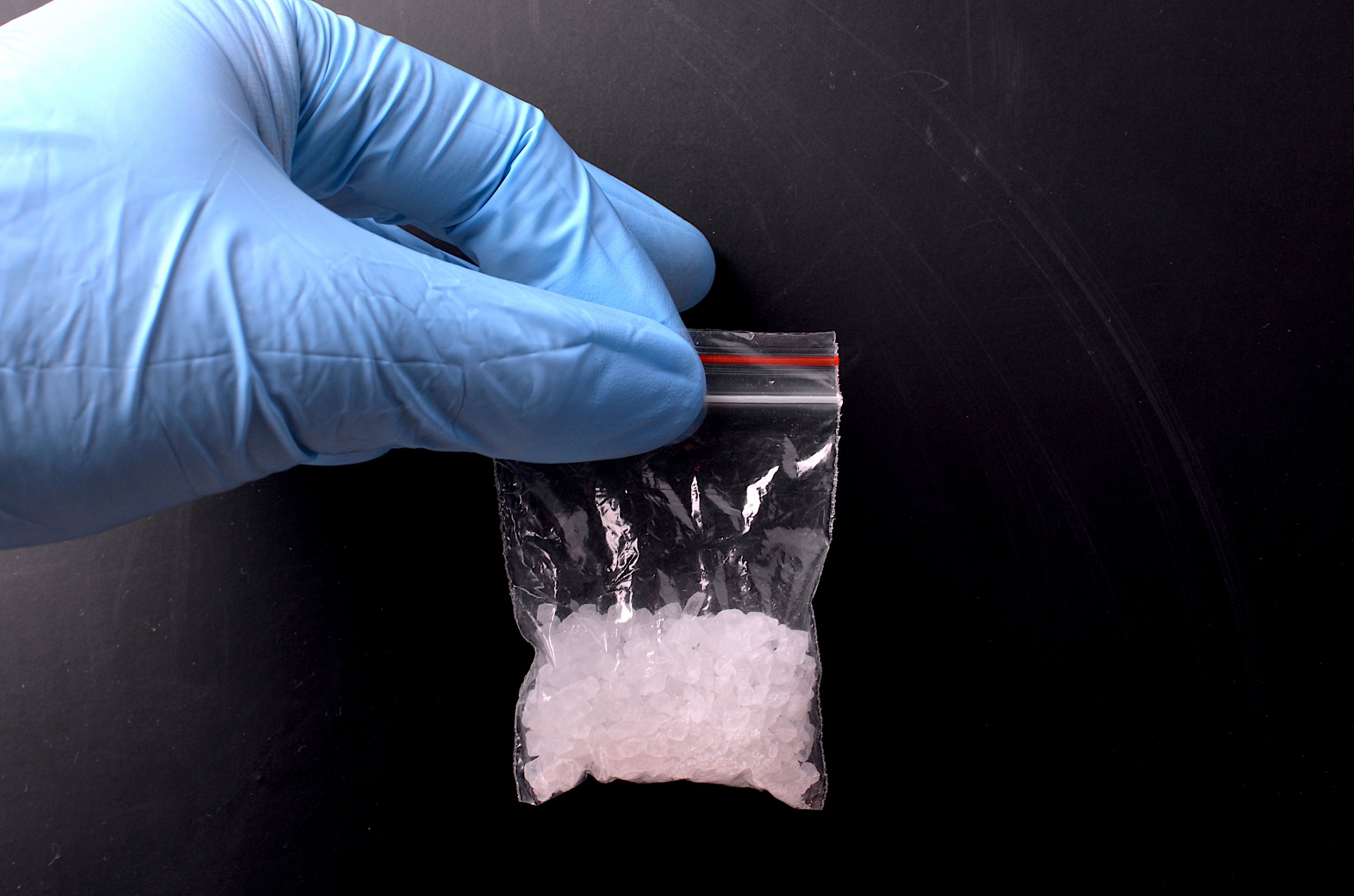 A Zanesville, Ohio, mother faces up to seven years in prison after her child ingested methamphetamine. Erika Williams's 3-year-old son complained he could see a ghost after taking the drug. He then screamed that spiders were crawling over his body, The Zanesville Times Recorder reported.
Methamphetamine is a highly addictive stimulant often used as an illicit recreational drug. It can cause delirium, panic, aggression, heart problems, malnutrition and dental problems.
The child was treated at Nationwide Children's Hospital in Columbus, where doctors found evidence he had consumed the drug. He is now "doing fine," The Recorder noted.
Williams, 25, pleaded guilty to endangering children last week, ahead of a jury trial that was scheduled for November 15.
The mother had left her son in the care of people taking meth, Assistant Prosecutor Ron Welch said. She was indicted on August 1 and placed on Muskingum County Sheriff's most wanted list on August 23, The Recorder reported.
A pregnant Williams was finally apprehended on August 24. She gave birth to another child after she was released on a $10,000 bond, The Recorder reported. According to a Facebook page linked to her name, Williams has three sons. Williams will be sentenced at a later date.
Misuse of meth is a serious problem in the U.S., the National Institute on Drug Abuse reports. Some 12 million people had taken the drug at least once, according to a 2012 national survey.
A 5-year-old Ohio boy recently ingested meth while trick-or-treating on Halloween. "Please check your children's candy that was received today while trick or treating," local police tweeted at the time. "Please check any non-candy items such as rings, bracelets, necklaces or fake teeth. If you suspect that anything has been tampered with, please contact our department by phone so that an officer can stop and collect the items."
Police in Georgia warned parents to watch out for drugs in advance of Halloween, as some can be confused with candy. "Just last week, we seized some drugs [methamphetamine] and it looked just like SweeTARTs," Dublin Police Department Chief Tim Chatman told ABC10. "It's important for all the parents this Halloween to check the candy, be with their children, wear reflective-type clothing, flashlights."
The Drug Enforcement Agency in St. Louis also issued a warning about drugs packaged like supermarket treats. "Marijuana-laced or ethaMmphetamine-laced candies can go undetected, but have harmful effects on our children if ingested," said special agent in charge, William J. Callahan.
Ohio Boy, 3, Saw a Ghost and Complained About Spiders Crawling on Him After Ingesting Meth | U.S.