Ohio Brother and Sister Charged With Chopping Down 100-Year-Old Tree, One of State's Largest
Authorities near Cleveland, Ohio, have brought felony charges against a brother and sister accused of cutting down a 100-year-old black walnut tree in a local park and selling the valuable wood.
Todd Jones, 56, and his sister, Laurel Hoffman, 54, both face charges of grand theft and falsification in Cuyahoga County Common Pleas Court. They are scheduled to be arraigned on the charges later this month.
When reached by phone Tuesday evening, Jones declined comment to Newsweek. Hoffman could not be reached for comment.
But both told cleveland.com and The Plain Dealer that they believe the tree was located on family property adjacent to Cleveland Metropark's Mill Stream Run Reservation and they should not face charges.
"This is so ridiculous that they're doing this," Jones told the paper. "This is insane. There was no ill intent."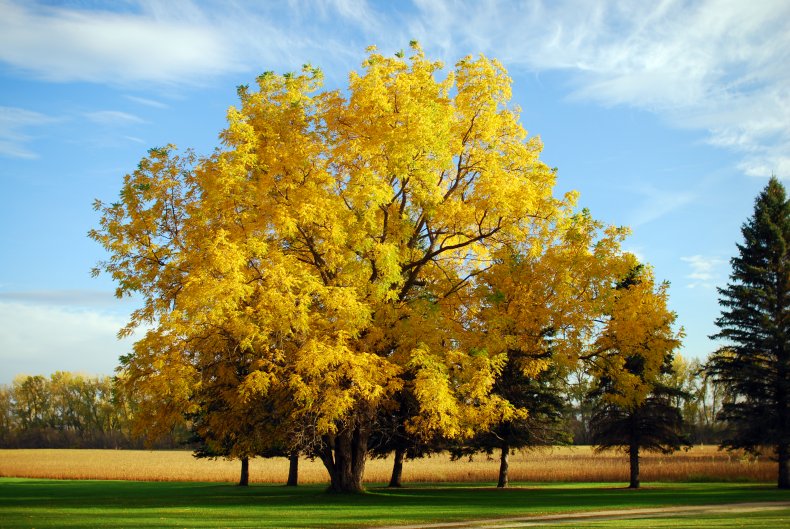 Jones and Hoffman told the paper that their late father bought the property 36 years ago and had consistently referred to the black walnut tree as "his." Hoffman questioned why park officials didn't raise any concerns when the tree was being cut down during a week in September.
"I have no idea where this is coming from," she said. "It's ours. I just don't understand any of this."
The Cuyahoga County Prosecutor's Office did not respond to a request for comment from Newsweek Tuesday evening.
Authorities began looking into the incident in September when an official with Cleveland Metroparks noticed that the tree had been "freshly cut" and recently planted saplings nearby had been damaged, reports local Fox affiliate WJW.
Police contacted Jones, who initially told officers he wanted to pay a fine and move on, according to the station. He told investigators that he never lived on the property and had acquired it from his father. According to the incident report, Jones said he wasn't going to "have this big investigation into all this stuff" because "this is not the crime of the century."
Metroparks Director of Natural Resources Jennifer Grieser told The Plain Dealer that the black walnut was exceptionally large, at 5 1/2 feet in width and 17 1/4 feet in circumference, putting it among the largest of its kind in the state.
"We need to be doing everything we can to protect trees, especially large mature trees like this one," she told the paper.
Jones and Hoffman sold the tree to a logging company for $2,000, according to documents cited by local media. But park officials "conservatively" put the cost of the tree at $28,814 along with $102,909 for the damaged saplings. The logging company did not know the tree's origin and is not facing charges.
Documents cited by local media say the tree was 7.5 feet from Jones' property. But Jones suggested to The Plain Dealer that the charges are a tactic to strong-arm him into selling the property to Metroparks, which he said tried to buy the property months ago for less than the property value.
"The Defendant's intentional action of cutting down a mature tree on Cleveland Metroparks property and selling the milled wood to a third party is in no way related to the potential interest in acquisition of the Defendant's property," park officials said in a statement to the paper.