Ohio Teacher Accused of Masturbating in Front of Students Is Arrested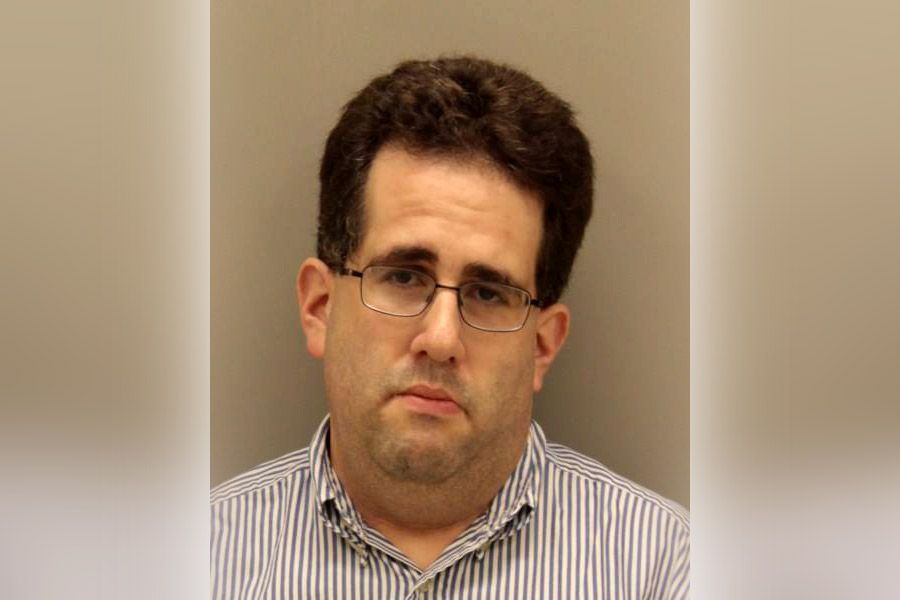 An Ohio substitute teacher was removed from his position and arrested earlier this week after students claimed he was seen touching himself in the classroom.
Tracey Abraham, 41, of Cincinnati, was recorded on video holding a phone in his right hand as his left hand appeared to move under a table, The Cincinnati Enquirer reported. Several complaints to a school resource officer said he was seen masturbating "while students were present."
Read more: Teacher dragged 9-year-old autistic boy around Kentucky school
Police confirmed in a statement the incident took place at Creekside Middle School at roughly 10:30 a.m. on Tuesday. After being removed from the classroom, the suspect was charged with one count of public indecency, which is a first-degree misdemeanor, officials said.
"We want to assure you that this individual will not be returning to our schools," the Fairfield City School District said in a statement. "At this time, the school district is not aware of the substitute teacher having physical contact with any of our students," it added.
According to USA Today, Abraham's services were supplied to the school via the Butler County Educational Service Center and he was not an official employee at the teaching facility.
The Ohio school district said the incident would be referred to the Department of Education and that providing a safe environment was a "priority." Its statement said: "Students reported suspicious behavior by the substitute that was taking place behind that teacher's desk.
"Once the administration at Creekside Middle School was made aware of this behavior, the school resource officer immediately removed the substitute teacher.
"We are not aware of any students being exposed to any nudity. The Creekside Middle School administrative team has made attempts to personally contact the parents and guardians of every student who was in this substitute teacher's classroom today."
Police said Abraham was booked and arraigned in the Fairfield Municipal Court Tuesday. The suspect's father told The Cincinnati Enquirer his son had "never had an issue like this in his life." He said: "I don't think what they saw is what really was happening."
The newspaper reported he will next appear in court on January 15 and has been told to stay away from anywhere anyone under the age of 18 is present. It posted a video, via Fox19, of the teacher's alleged actions—filmed by a student who in the classroom.
"I see his arm moving and it distracted me, it caught my eye," the student explained, adding: "I just look at him and I say 'hey, what are you doing?' [but] he told me to mind my own business."