Ohio City Makes Election Day a Holiday, Stops Recognizing Columbus Day: 'What Better Way to Celebrate the Value of Our Citizens?'
Officials in one Ohio city have decided it will no longer observe Columbus Day as a holiday, opting instead to make Election Day a day off instead.
City commissioners in the city of Sandusky made the decision at a recent meeting, the Sandusky Register reported, to honor Election Day as a way to remove obstacles to voting. Election Day, which typically falls on the first Tuesday in November, will replace Columbus Day as a paid holiday.
The ruling will come into effect this year for all municipal workers—excluding the emergency services, who are required to work on public holidays—in the city of about 25,000 people.
"What better way to celebrate the value of our employees and citizens than by removing barriers for them to participate in the greatest of American innovations, our democracy," the Sandusky government wrote on Facebook.
House Democrats have long pushed to make Election Day a national holiday and included the proposal in their first bill introduced this year. The United States is one of only nine nations in the Organization for Economic Cooperation and Development that have weekday voting, while 27 vote on the weekend, according to the Pew Research Center. And two of those nine countries make their weekday Election Day a holiday. Republican Senate Majority Leader Mitch McConnell has called the Democrats' proposal "a power grab."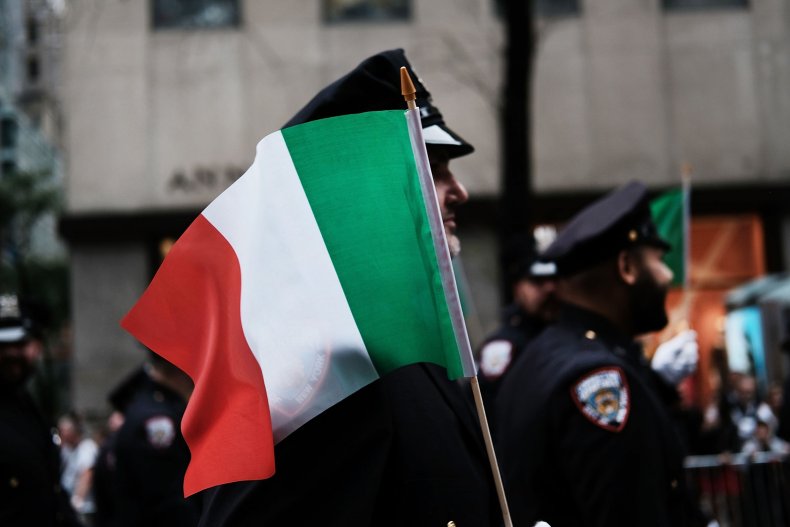 Columbus Day falls on October 14 this year. Eric Wobster, Sandusky city manager and a former executive director of Ohio City Inc., said the decision had been partly precipitated by the controversy surrounding the origins of Columbus Day.
"We are swapping them to prioritize Voting Day as a day off so that our employees can vote," Wobster told the Sandusky Register. "It's also because Columbus Day has become controversial, and many cities have eliminated it as a holiday."
A number of municipalities across the United States have decided to remove Columbus Day from their roster of publicly celebrated holidays.
Columbus Day celebrates the European discovery of the Americas in 1492 by the Italian explorer Christopher Columbus. The day has become controversial because the advent of European colonization led to the near destruction of native cultures across the Americas.
President Barack Obama noted the suffering of Native Americans during his Columbus Day proclamation in 2016. "As we mark this rich holiday, we must also acknowledge the pain and suffering reflected in the stories of Native Americans who had long resided on this land prior to the arrival of European newcomers," Obama said. "The past we share is marked by too many broken promises, as well as violence, deprivation, and disease. It is a history that we must recognize as we seek to build a brighter future."
While cities like San Francisco, Los Angeles and many others have canceled Columbus Day, often replacing the day with a holiday celebrating Native American or indigenous peoples, groups representing the Italian-American community have sought to save it.
"As an organization devoted to the promotion and preservation of Italian-American heritage, we support unequivocally keeping Columbus Day as a federal holiday," the National Italian American Foundation has said in a statement. "When Columbus Day was founded in 1937, the federal holiday provided a sense of dignity and self-worth in light of the hostility and discrimination many Italian immigrants, Italian-Americans, and Catholics (more broadly) faced."