Ohio County to Offer Panic Button Service to Sex Workers, Addicts to Ease Overdose Deaths, Violence
Franklin County in Ohio is planning on offering first-of-its-kind panic buttons early next year to ease overdose deaths and offer help for sex workers who may encounter drug overdoses or violence in sex work, says The Columbus Dispatch.
The BeSafe device, created by Vancouver's four-year-old Brave Technology, is a wireless button and phone app that provides on-demand assistance to those who call in. The makers of the device hope to foster trust between addicts and the services offered, hopefully offering a way away and out of their addictive behavior.
County commissioner signed an $100,000 contract with BeSafe Tuesday to ensure that the buttons will become available early next year. They will be installed in support housing. Around 80 homes will have the button in the county, specifically targeting the homes of men who have been jailed.
The company's app will also be deployed to 200 individuals initially, to addicts and sex workers who may use it if they feel they are in danger of violence, or an overdose.
"A nonjudgmental approach at first is what builds trust," said Oona Krieg, Brave Technology's chief operating officer. "And once the trust is built, when people need help, they know where to go. … When it is self-initiated, change is so much more likely."
"Everybody comes in the first time just to exchange needles," said Michael Daniels, Franklin County's director of justice policy and programs. "But after the third or fourth time, once you've established that rapport and I'm working with you … that's the point where maybe you say, 'I'm tired of this.' ... But we wait for you to be ready to do that." Daniels pointed out to The Columbus Dispatch that the success of the needle exchange points to the hope of forming an even stronger bond with the addicts that the county serves.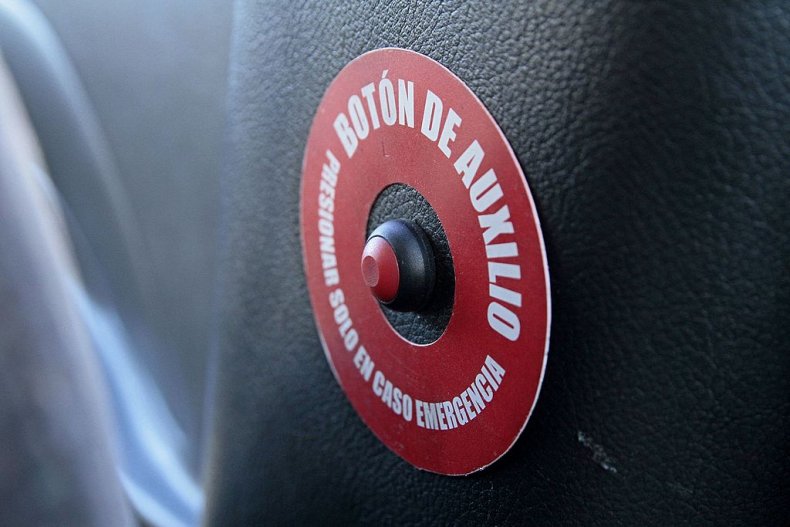 Brave was one of four companies that won a $1 million prize in Ohio's state-funded Ohio Opioid Technology Challenge, which seeks to provide innovative, tech-based solutions for drug addiction and abuse.
The BeSafe button is a quarter-sized button that, when pushed, maps the location of the person pressing the button and alerts emergency services and others.
"Someone comes and checks on you," Krieg said. "They walk up the stairs or they walk in the door within 2 to 5 minutes … If you overdose or if you're in a violent situation, you're having a mental health crisis, someone comes prepared to be able to help."
"It's not a 'try to talk you out of using, try to talk you out of tricking,'" Daniels said. "It's how do I keep you alive, how do I keep you from being a victim of a crime. There has to be a certain recognition that people are in active use and people are engaged in survival sex. And they're doing it now in a way that is unsafe. They're overdosing alone, and we're finding girls who are in that business on the West Side in burning trashcans and shallow graves at Alum Creek. This is an opportunity to prevent those tragedies of overdose and of victimization, putting them in touch with peers and always having an option for them to be able to connect directly to treatment and services."