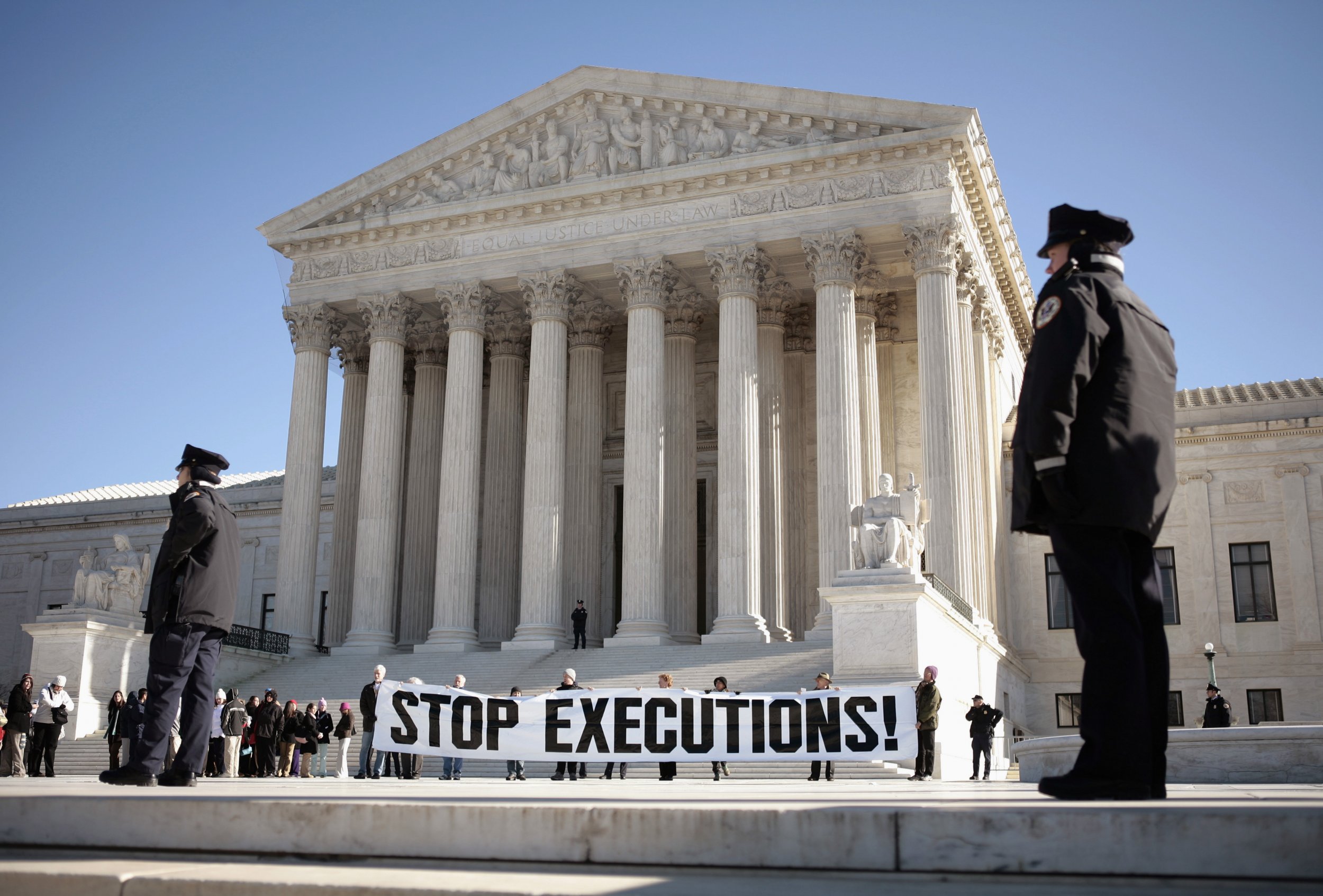 Ohio has announced plans to resume executions using lethal injection days after a new poll found that the American public's support for the death penalty is at a 40-year low.
Ohio stopped executing prisoners in 2014, citing a shortage of lethal injection drugs. On Monday, the state said it will resume executions in January using a three-drug combination: Midazolam, which causes sleep; rocuronium bromide, to paralyze; and the heart-stopping drug potassium-chloride.
During a court hearing on Monday, Thomas Madden, an Ohio assistant attorney general, said the three drugs are not compounded and are FDA approved. The announcement was first reported by the Associated Press.
A Pew Research Center poll last week found that U.S. support for the death penalty has dipped below 50 percent for the first time in four decades. Less than half of Americans (49 percent) favor the death penalty, compared to 42 percent who oppose it, and support for the practice has dropped seven percentage points since March 2015. Support for the death penalty is split down political lines, with 72 percent of Republicans supporting it compared with 34 percent of Democrats.
While the latest study doesn't give reasons for the decline in support, a study published by Pew last year found there were concerns about innocent people being put to death, while others said the death penalty doesn't deter serious crime. Support for the death penalty was highest in the mid-1990s: In 1994, 80 percent of Americans approved of the use of the death penalty, while 16 percent were opposed to it.
Dennis McGuire was the last person put to death in Ohio, in January 2014, and he was believed to have undergone prolonged suffering due to a botched procedure. Several months later, two Oklahoma death row inmates, Clayton Lockett and Charles Warner, met similarly grisly ends; Lockett died of a heart attack 40 minutes after the lethal injection was administered.
The announcement paves the way for three executions in Ohio next year, including the scheduled January 12 execution of Ronald Phillips, who was convicted of raping and murdering the 3-year-old daughter of his girfriend in 1993. There are about two dozen inmates on death row in Ohio.