Ohio Doctor Begs People 'No Parties' for New Year's as State Breaks COVID Case Record
A doctor in Ohio urged people to call off New Year's parties as the state reported a record-high number of COVID-19 cases.
Ohio reported record numbers of cases last week as the Omicron variant continued to take hold across the United States. Last Monday, the state reported 13,881 new cases—the highest the state has ever reported. The previous record was 13,374 new cases on November 30, 2020, according to data from the Ohio Department of Health.
Additionally, officials in Ohio also reported a record-high seven-day average of 12,110 new cases per day, according to data from The New York Times.
The number of patients hospitalized in Ohio has increased in recent weeks. On Sunday, 5,107 people were hospitalized due to the virus. From the end of December 2020 to December 15, 2021, hospitalizations in the state consistently remained below 5,000.
The rise in cases and hospitalizations prompted Dr. Carl Fichtenbaum, an infectious disease specialist at University of Cincinnati Health, to recommend for people to not throw parties to ring in the new year in an interview with The Canton Repository.
"Yeah, no parties. I would say no parties," Fichtenbaum told the newspaper. "If you care at all about people who work in hospitals and health care, and you don't want us to quit our jobs and throw up our hands and go home, I would say no parties."
Ohio's surge in COVID-19 cases comes as cases soar across the country due to the Omicron variant, which was first detected in the state on December 7. The variant is believed to be more transmissible than other variants, quickly becoming the dominant strain in the United States.
Across the country, COVID cases have soared in recent weeks. On Sunday, the United States reported a seven-day average of 214,499 new cases per day—up from 133,316 only one week earlier, according to data from the Times.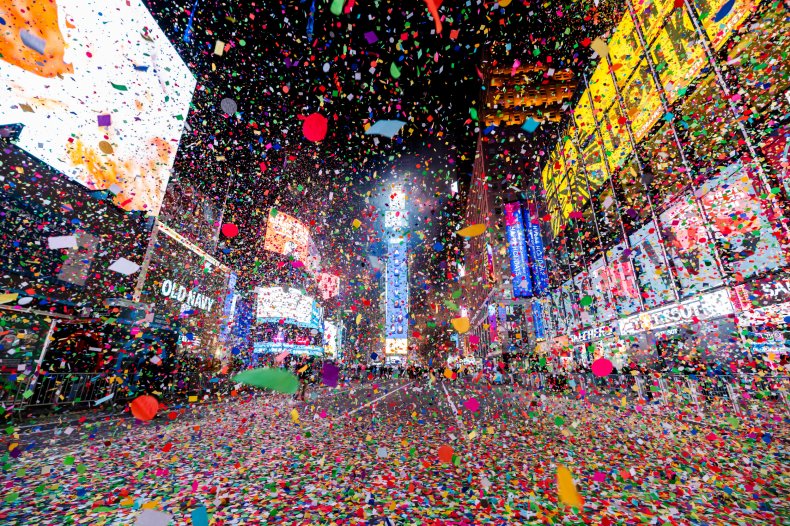 Other New Year's celebrations across the country have either been canceled or limited in scope due to the virus. In New York, the Times Square New Year's Eve ball drop celebration will be scaled back due to a rise in COVID cases, Mayor Bill de Blasio announced last week.
Meanwhile, in Europe, many countries began implementing more COVID-19 restrictions ahead of the new year.
The increased number of cases has also disrupted other aspects of life, including air travel as many people sought to fly home after the holidays. On Monday, more than 1,100 flights "within, into or out of" the United States were canceled as airline staff members fell ill with the virus.