Ohio's mask mandate goes into effect on Thursday at 6 p.m., Gov. Mike DeWine announced on Wednesday.
Once the mandate goes into effect, masks must be worn at all times when at an indoor location that's not a residence, outdoors when unable to keep 6 feet social distance from people outside of your household, and when waiting for, riding, driving, or operating public transportation, like a taxi, car service, or private rideshare.
DeWine said on Twitter: "Wearing masks will make a difference. It will determine what our fall looks like. We want kids to go back to school, we want to see sports—to do that it's very important that all Ohioans wear a mask."
There are some groups of people who are excluded from the Ohio mask mandate, which are those with a medical condition or disability or those communicating with someone with a disability, those who are actively exercising or playing sports, those who are officiants at religious services, those who are actively involved in public safety, and those who are actively eating or drinking.
To encourage the use of face masks in Ohio, two commercials will run statewide. DeWine shared one of the commercials on his Twitter page.
Earlier this month, a mask mandate was put in place in multiple Ohio counties where cases of coronavirus were on the rise. On July 7, DeWine announced that masks would be required in Butler, Cuyahoga, Franklin, Hamilton, Huron, Montgomery and Trumbull, from July 8.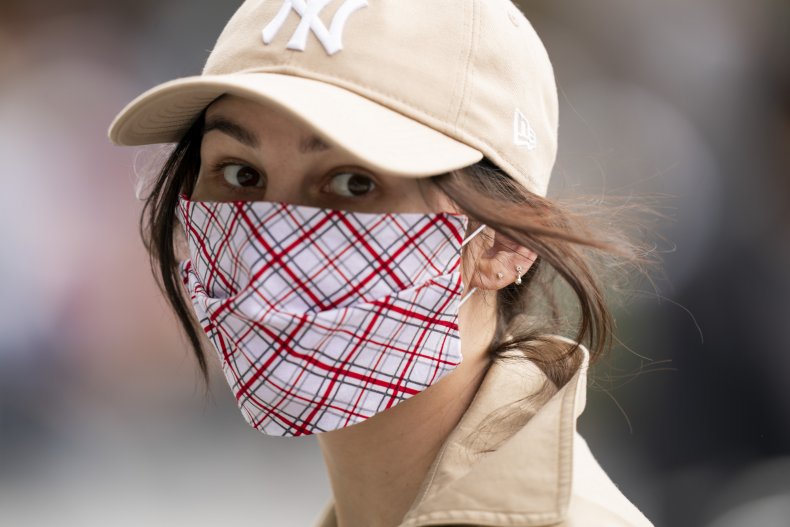 A week later, on July 15, DeWine said: "Let's be honest, all of us have started to let our guard down, I know I have. We're tired, we want to go back to the way things were, and that's very, very understandable.
"But when we do, we're literally playing a Russian Roulette game with our own lives, and our families and our neighbors."
To enforce local face mask mandates, a county in Ohio set up a hotline for residents to report on mask use, with County Executive Armond Budish saying: "There's not enough people in law enforcement throughout the county to track down people, chase them around and figure out who we can go after for not wearing a mask."
Coronavirus in Ohio
According to Johns Hopkins University, Ohio has 78,742 confirmed cases of coronavirus, 3,235 deaths, and 54,426 recovered.
On Wednesday, July 22, the Ohio Department of Health reported 1,527 cases of coronavirus which is the third-highest total on a single day.
The graph from Statista below demonstrates that a majority of Americans wear a mask in public places.