Ohio Gov. Mike DeWine Encourages Vaccines With $1M Lottery for Those Who Get COVID Shot
Republican Ohio Governor Mike DeWine on Wednesday announced the creation of a free $5 million state lottery, open only to residents who have received a COVID-19 vaccine.
DeWine introduced the lottery while announcing that the state would lift all COVID-19 public health restrictions, except those pertaining to nursing homes and assisted living facilities, on June 2. He said that the three weeks before restrictions are lifted presented an opportunity for the unvaccinated to protect themselves by receiving the vaccine, remarking that "the virus is really more dangerous than ever for those who are not vaccinated." Around 42 percent of Ohio's population has been vaccinated.
The governor hopes that some of those who have been hesitant to get the vaccine will be persuaded by the "Ohio Vax-a-Million" drawings, which will award $1 million each week and are exclusively open to adult residents of Ohio who have received at least one dose of vaccine before the drawings take place. Names for the drawing will be taken from the Ohio Secretary of State's voter registration database, while a signup website will be created for those whose names do not appear in the database.
"Two weeks from tonight on May 26th, we will announce the winner of a separate drawing for adults, adults who have received at least their first dose of the vaccine," DeWine said during a televised address. "This announcement will occur each Wednesday for five weeks. And the winner each Wednesday will receive one million dollars."
"I know that some of you now are shaking your head and saying, 'That Mike DeWine, he's crazy. This million-dollar drawing idea of yours is a waste of money,'" added DeWine. "The real waste at this point in the pandemic, when the vaccine is readily available to anyone who wants it—the real waste is a life that is lost now to COVID-19."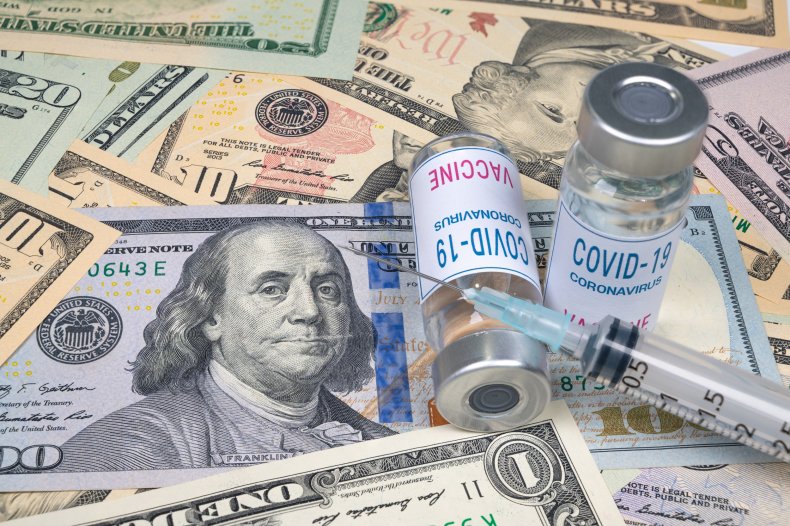 The $5 million that will be distributed to winners comes from federal COVID-19 relief funds that the state has already received. The Ohio Lottery is conducting the drawings, while the promotion is being sponsored by the Ohio Department of Health.
In addition to the lottery drawings for vaccinated adults, DeWine also announced that separate drawings would be conducted on the same days for those 17 and under who have been vaccinated, with prizes of full four-year scholarships to any Ohio state university. DeWine also urged "businesses across Ohio to reach out and offer incentives to get more people vaccinated."
DeWine said that Ohio would begin vaccinating children aged 12 to 15 with the Pfizer/BioNTech vaccine on Thursday. The vaccine had previously been available to anyone age 16 and over. A website for vaccinated minors to sign up for the drawings will be opened on May 18. It is unclear when the site for adults not in the voter database will open, although DeWine said more details would be announced soon.