Ohio Governor Will Extend Stay-at-Home Order But Retail Stores, Offices and Construction Can Soon Reopen
Ohio Governor Mike DeWine announced Thursday that he intends to extend the state's stay-at-home order that had been set to expire on Friday, although it is unclear how long the order will be in effect.
DeWine had announced details of his plan to restart the state's economy amid the COVID-19 pandemic on Monday, including a partial timeline of when businesses can reopen. During a press conference on Thursday, the governor said he would not allow the stay-at-home order to expire, but offered no further details about how long the order would remain in effect.
"The decision has been made, I've made the decision to have the stay-at-home order still in effect," DeWine said. "The exceptions that were written into the original order continue. People certainly can go to the grocery store, they can meet with their own family at home, they can take walks, they can do a number of different things."
"The social distancing is really the key to about everything... just keeping that distance, that's what we need to continue to do as we move to get back to work," he continued.
Newsweek subscription offers >
Further details of the new stay-at-home order are expected to be available on Friday.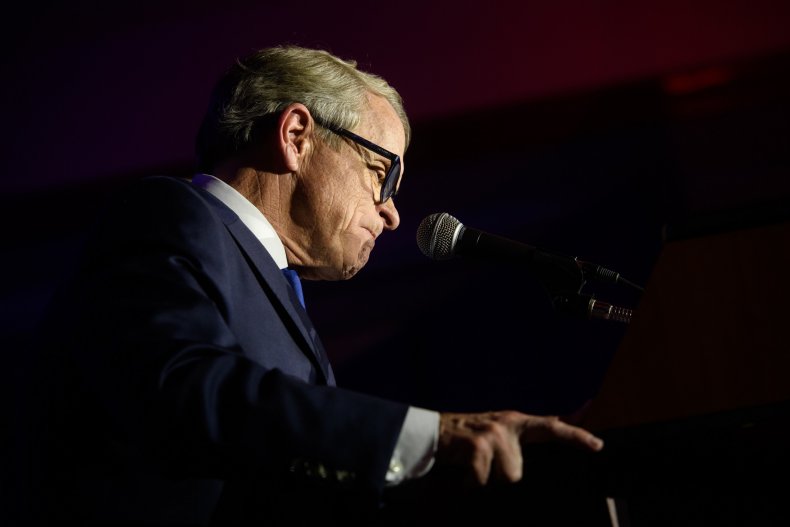 Ohio is taking an incremental approach to reopening, beginning with allowing some elective medical procedures to resume on Friday. The governor said that a "major exception" to the stay-at-home order would be added when retail stores are allowed to reopen in the state on May 12, with both employees and customers being required to wear face coverings.
General offices and manufacturing, distribution and construction businesses will be allowed beginning on Monday, with some restrictions. Employees are encouraged to continue working from home whenever possible.
Newsweek subscription offers >
A timeline for several other types of businesses like restaurants, movie theaters, salons and gyms has not yet been announced and could depend on whether the initial wave of openings prompts a new spike in cases of the virus.
Some business owners are reportedly ignoring DeWine's orders and plan to reopen on Friday, regardless of public health concerns and the law. The governor urged business owners to consider the consequences of their actions when asked what he would say to those who intend to defy restrictions.
"That would be a mistake and I would certainly hope they follow the rule of law," DeWine said. "I fully understand that people are anxious to get moving again but this is a balance. We are trying to open up as fast as we can but at the same time protect the public."
"That's why we have specific protocols that have to be put in place and it's also why we're layering this out. We're not just opening everything up at one time," he added.
Newsweek reached out to DeWine's office for comment.
Ohio Governor Will Extend Stay-at-Home Order But Retail Stores, Offices and Construction Can Soon Reopen | News