Ohio High School Students Must Pass Financial Literacy Class to Graduate Under New Law
High school students in Ohio won't be able to graduate unless they complete a financial literacy course under a new law signed by Governor Mike DeWine.
Republican Senators Steve Wilson and Rob McColley sponsored Senate Bill 1, which requires students entering 9th grade on or after January 2022 to pass a financial literacy program as an elective or math class.
All students attending public school in the state must take one half-credit course or a minimum of 60 credit hours in financial literacy. Lessons will focus on taxes, interest rates, loans and more. Students who attend non-public charter schools are exempt from the new graduation requirement unless they rely on a state scholarship to attend.
"It is our duty as a state to ensure that our education system prepares Ohio students for success. There are few things that will better prepare someone for success than an understanding of basic financial literacy," McColley said in a statement.
Each school must also have at least one teacher with an educator license in financial literacy to instruct the course beginning in the 2024-2025 school year under the new law. The cost of obtaining the license is expected to be covered by each school district although there are opportunities for reimbursement through the Ohio Department of Education.
The state's department of education plans to issue standards to school districts on how to implement the course and then each individual district will develop its own curriculum based on the guidance.
"The goal of Ohio's system of elementary and secondary education is to prepare all students for and seamlessly connect all students to success in life beyond high school graduation, regardless of whether the next step is entering the workforce, beginning an apprenticeship, engaging in post-secondary training, serving in the military, or pursuing a college degree," the bill states.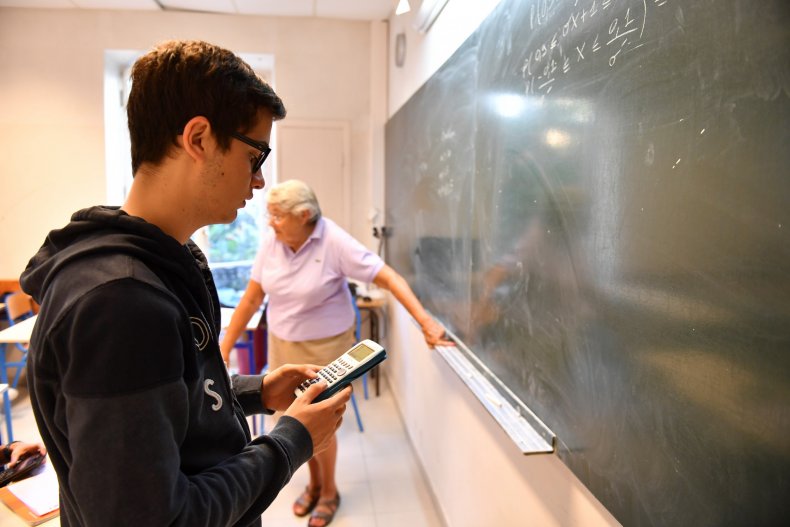 However, teachers who hold valid educator licenses in subjects like social studies, family and consumer sciences or business education do not need to obtain the financial literacy license to teach the class, according to Cincinnati-based station WCPO-TV.
Montgomery County Educational Service Center Superintendent Shannon Cox told the network that many districts in the county already offer a form of financial literacy education but it's often added into the curriculum of another subject and isn't its own class.
"Now, we will have all the regulations of who can teach it and what credit it can count for, and so there are some discrepancies there to work through," Cox said. "A social studies teacher can teach it, but it can't count toward a social studies credit, which is a little awkward."
Cox added that there may also be other challenges related to staffing or the number of students who can enroll in the course now that it's required to graduate, but said the district may opt to offer it as an online class over the summer.
This year, at least half of the states in the country have introduced legislation to add personal finance classes to their respective high school curriculums, CNBC reported in June.
By that time, state legislatures in Arkansas, Hawaii and Nebraska had already signed the legislation into law, and states like Colorado, Nevada, Rhode Island and Texas were awaiting signatures from the governor.
The majority of states do not require financial literacy to be taught as a standalone class although the ones that do are deemed to be a higher standard by Next Gen Personal Finance, a nonprofit group dedicated to ensuring all American high school students have access to a one-semester personal finance class by 2030.
Newsweek reached out to the Ohio Department of Education for comment.