Ohio Incentive Campaign Sees Nearly 30 Percent Spike in Vaccinations Following Rollout
Ohio's vaccine incentive program seems to be convincing residents to get the jab. The state's health department says the Vax-a-Million campaign has led to a nearly 30 percent spike in vaccinations ever since its rollout.
According to health department data, vaccinations in those 16 and older increased by more than 28 percent from May 14 to 17, the weekend after the lottery campaign was announced by Governor Mike DeWine.
The weekend before, vaccinations among the same age group had dropped 25 percent, according to the department.
"This dramatic increase in vaccinations indicates that the Vax-a-Million drawing has been impactful in creating momentum for vaccinations throughout Ohio," Stephanie McCloud, director of the Ohio Department of Health, said in a press release.
McCloud continued, "We are grateful that the drawings are helping spur Ohioans to take this important measure to protect their health, their loved ones, and their community. Vaccines are our best tool to return to the lives we remember from before the pandemic."
In an effort to increase awareness of the availability and efficacy of COVID-19 vaccines, DeWine announced last week that the state would give away millions of dollars in federal funds through a lottery for people who have received the vaccine.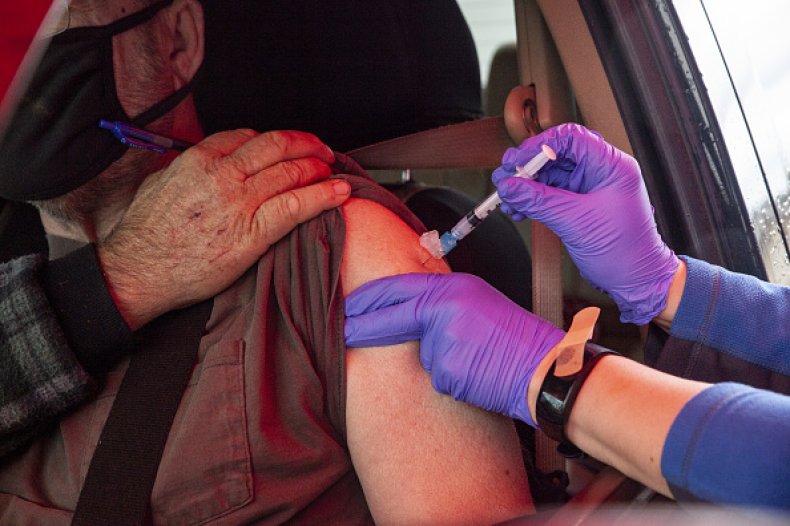 Residents 18 and older who have received at least one dose of the vaccine will be entered into a lottery to win a million dollars. There will be five winners, with the first draw taking place May 24 and announced on May 26.
Ohio is also offering an incentive to younger people who get the vaccine. Those under 18 who have been vaccinated with at least a first dose of the Pfizer vaccine will be entered into a separate drawing for the chance to win a four-year full-ride scholarship to any of Ohio's state colleges and universities, including full tuition, books and room and board.
The state health department said there have been more than 1 million entries for the lucky draw and tens of thousands for the youth scholarship opportunity. Registration opened Tuesday.
Other states, such as West Virginia, Connecticut and Detroit, have also implemented vaccine incentive programs, which offer free savings bonds, drink tickets (for use at participating establishments) and prepaid debit cards for people who get vaccinated.
On Thursday, New York Governor Andrew Cuomo announced that New York would give individuals who get vaccinated a free lottery ticket, to encourage more people to get the jab.
The new campaign, called the Vax & Scratch, will give a scratch-off ticket to any individual over 18 who gets vaccinated at 10 locations across the state between May 24 and 28.
The first prize in the lottery is $5 million. There are opportunities for smaller prizes as well, ranging from $20 to $50,000. Cuomo said the chances of winning are one in nine.
Newsweek reached out to DeWine's office for comment but did not hear back before publication.
Newsweek, in partnership with NewsGuard, is dedicated to providing accurate and verifiable vaccine and health information. With NewsGuard's HealthGuard browser extension, users can verify if a website is a trustworthy source of health information. Visit the Newsweek VaxFacts website to learn more and to download the HealthGuard browser extension.