Ohio Judge Orders Removal of 'Vulnerable' Inmates From Federal Prison With Second-Highest Coronavirus Death Toll
Inmates at Ohio's only federal prison will be evaluated for potential release or transfer from the facility within two weeks, a federal judge ruled on Wednesday.
Responding to requests included in a class-action lawsuit filed April 13 by the American Civil Liberties Union (ACLU) of Ohio, U.S. District Judge James Gwin granted an injunction ordering officials from the Federal Bureau of Prisons to identify and remove incarcerated people most vulnerable to the coronavirus from the federal correctional institution in Elkton.
The order stipulates that inmates older than 65 and those with pre-existing medical conditions—such as heart, lung, kidney or liver diseases; diabetes; and autoimmune deficiencies—must be identified within 24 hours of its filing and assessed for removal within 14 days.
Evaluation will determine whether those designated vulnerable are eligible for compassionate release, home release, parole or community supervision. Inmates who are ineligible will be transferred to another federal facility that is able to implement adequate coronavirus testing or social distancing measures.
Wednesday's order stated that individuals released or transferred from the facility may not return to Elkton until its coronavirus outbreak subsides or the institution is able to vaccinate its population.
Gwin's ruling followed weeks of rising coronavirus case counts and related deaths inside the Elkton facility, a low-security institution in eastern Ohio. According to the Federal Bureau of Prisons' latest report, at least 52 inmates and 46 staff members have tested positive for COVID-19 since early April, the fourth-highest recorded incidence of the disease inside a federal prison nationwide. The low-security division of the federal correctional institution in Yazoo City, Mississippi, has so far reported the most coronavirus cases among inmates, with 69 confirmed as of Wednesday.
Elkton has reported six inmate deaths due to the coronavirus, the second-highest toll among federal prisons across the United States. The federal correctional institution in Oakdale, Louisiana, has confirmed seven inmate deaths as a result of the disease, although the facility has reported 50 percent fewer positive cases than Elkton.
The ACLU of Ohio heralded Wednesday's injunction as a "victory" on Twitter, writing that "countless lives will be saved" as a result of the judge's order. In a press release issued by the organization shortly afterward, ACLU senior staff attorney David Carey said intervention was necessary, given the rate at which Elkton's coronavirus outbreak has been growing.
"Even since we filed our class action the death toll at Elkton has doubled," Carey's statement read. "Judge Gwin was absolutely correct in recognizing the dire situation at Elkton and we are eager to assist and facilitate the release of the members of the medically vulnerable class."
Coronavirus case counts in Ohio's state correctional facilities are higher than anywhere else in the U.S., with two facilities—the Marion and Pickaway correctional institutions—accounting for roughly 3,600 cases. Illinois' Cook County Jail has reported hundreds of cases and at least seven deaths from COVID-19.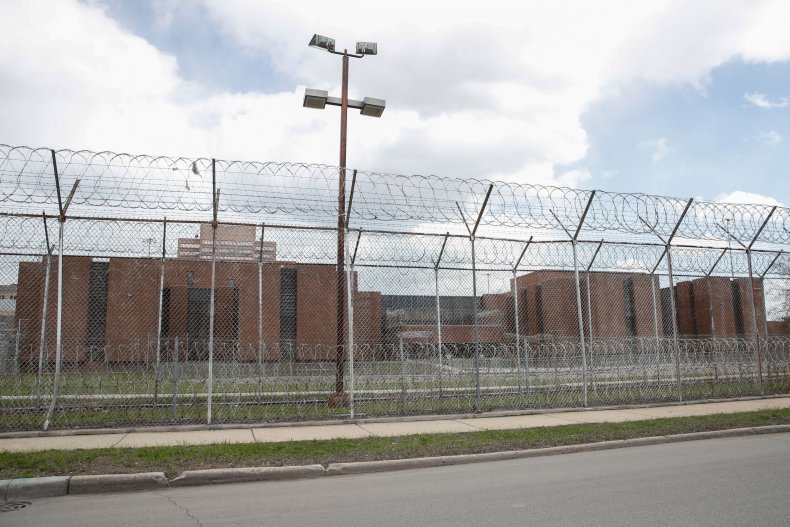 Ohio Judge Orders Removal of 'Vulnerable' Inmates From Federal Prison With Second-Highest Coronavirus Death Toll | U.S.