An Ohio man has to get the COVID-19 vaccine as a condition of his probation, according to a Hamilton County judge.
Common Pleas Court Judge Christopher Wagner ordered 21-year-old Brandon Rutherford to get the shot when he appeared for sentencing Wednesday for a drug conviction. Rutherford was wearing a face mask when he stood in the Cincinnati courtroom, WCPO reported.
"I had the mask on because I heard the COVID numbers were back up," Rutherford told the local news station.
Wagner then questioned him on his vaccination status, according to Rutherford.
"He asked me, was I vaccinated [sic]?" Rutherford said. "I told him no. And he asked me if I planned to get vaccinated [sic], and I told him no."
After hearing that Rutherford had no intention of getting the COVID-19 vaccine, the judge told him he had two months to get it as part of his probation sentencing.
"For him to tell me that I have to get it in order for me to not violate my probation is crazy because I'm just trying to do what I can to get off this as quickly as possible, like finding a job and everything else, but that little thing can set me back," Rutherford said.
Carl Lewis, Rutherford's attorney, was shocked when he heard the judge make the condition. He said he didn't think "judges are within their powers to do that."
"If he truly believes that he's within authority to order the individual to get a vaccine, then we'll have a legal issue to address," Lewis told WCPO.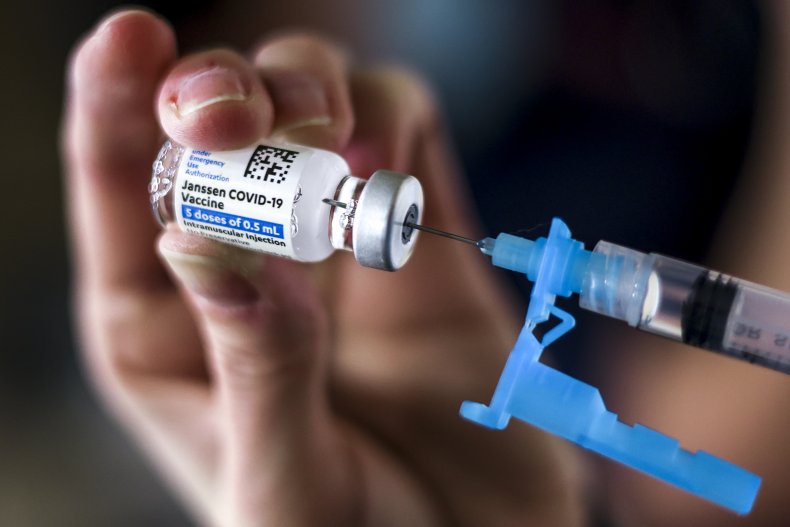 "It's not like I'm out here getting into any more trouble or anything like that. But because I don't take a shot, they can send me to jail. I don't agree with that," Rutherford added.
A Hamilton County bailiff provided Newsweek with a copy of the hearing's transcript and a statement from Wagner.
"Well, I'm just a judge, not a doctor, but I think the vaccine's a lot safer than fentanyl, which is what you had in your pocket," Wagner said to Rutherford.
Wagner said Rutherford did not bring up any objection to the vaccine during the hearing. He also said Lewis did not object at the time either, as confirmed by the transcript.
The judge provided the following statement on whether he has the legal means to make the vaccine a condition of probation for Rutherford:
"The Ohio legislature determined that certain criminal offenses deserve or require community control sanction instead of prison, which is known as probation," Wagner said in a statement. "The court's responsibility when issuing a community control sanction is to rehabilitate the defendant and protect the community. Judges make decisions regularly regarding a defendant's physical and mental health, such as ordering drug, alcohol, and mental health treatment."
Wagner added that "we will have to see what happens" now that Rutherford and Lewis have expressed their opposition to his ruling. The judge confirmed Lewis had not requested a hearing to argue the sentencing at this time.
Wagner is not the first Ohio judge to make the vaccine a requirement for probationers. Common Pleas Judge Richard Frye from the Columbus area began adding the COVID caveat to some sentences in June. Frye told the Columbus Dispatch that the probationers he asked said they were just procrastinating on getting the vaccine.
"It occurred to me that at least some of these folks need to be encouraged not to procrastinate," Frye said in June. "I think it's a reasonable condition when we're telling people to get employed and be out in the community."
Frye had only sentenced a small percentage of his probationers to get the shot within 30 days, and none of them brought up any medical or religious exemptions, according to the Dispatch.
"I just wanted them to be safe in the community," Frye said.
Half of Franklin County, where Frye works, is fully vaccinated and 48 percent of Hamilton County is as of August 6, according to the Ohio Health Department.
Newsweek reached out to Lewis for comment but did not hear back by publication time.
Update 8/6/21 - 3:05 PM - This story was updated with comments from Wagner.