Ohio Law Signed By Gov. Kasich Bans Abortion for Fetuses With Down Syndrome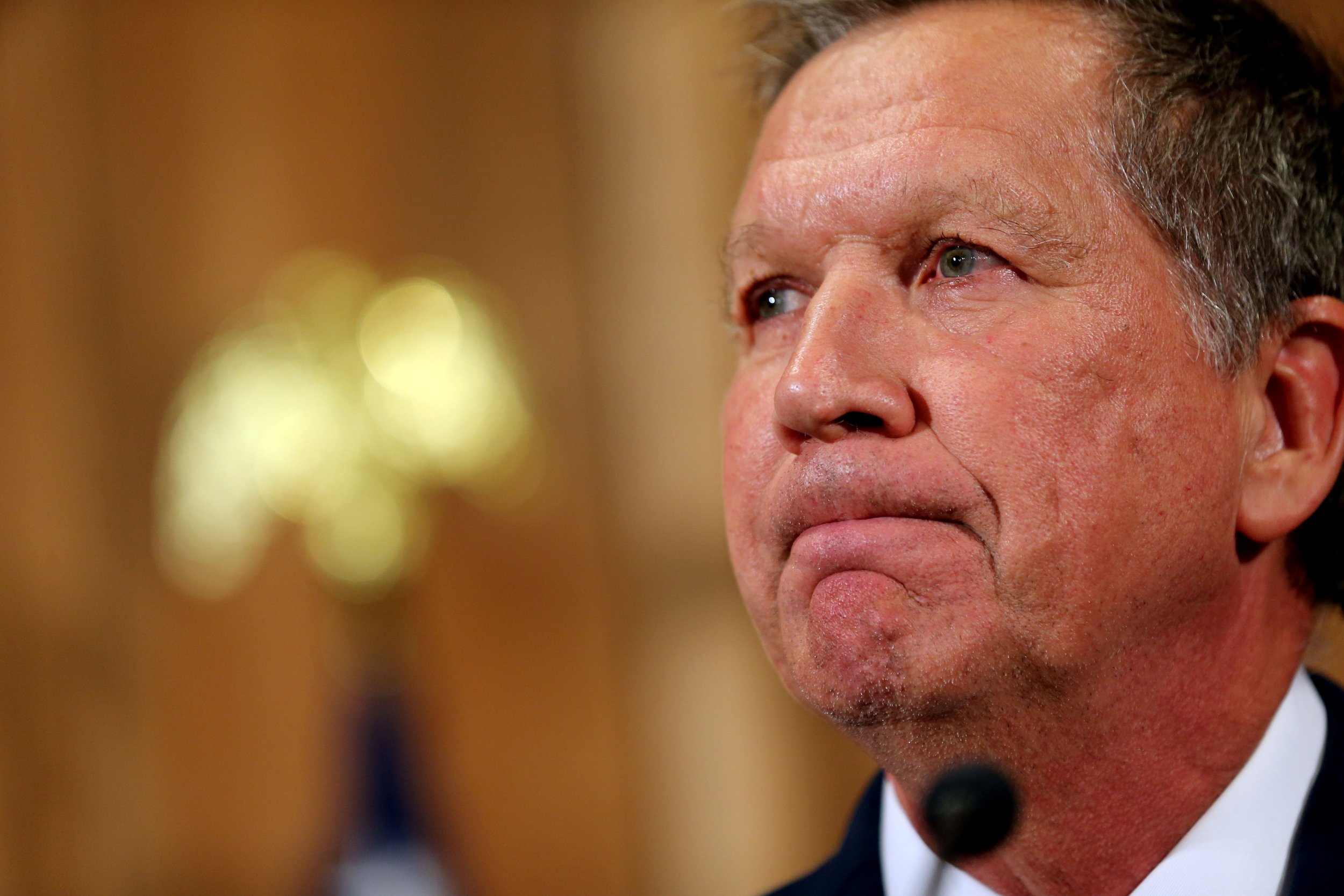 Women in Ohio can no longer get an abortion if the fetus they're carrying has been diagnosed with Down syndrome, thanks to a new law signed Friday by Governor John Kasich that would also send doctors to jail for performing the procedure.
There's no punishment for the woman, should she manage to have the abortion anyway, but any doctor who performs the procedure after a woman has learned of the prenatal diagnosis could go to prison for up to 18 months.
Ohio is the fourth state to pass an abortion ban for fetuses with Down syndrome, according to The Washington Post, though courts have blocked the laws from going into effect in Indiana and Louisiana. In Indiana, a federal judge ruled in June 2016 that restricting abortion access on the basis of a Down syndrome diagnosis infringed on "a liberty right to make independent decisions"—a principal guaranteed under the Supreme Court's landmark Roe. v. Wade decision.
Reproductive rights advocates argue that the law not only is illegal, but interferes with women's ability to have honest conversations with their doctors should they discover they're carrying a fetus with Down syndrome.
"When a woman receives a diagnosis of Down syndrome during her pregnancy, the last thing she needs is Gov. Kasich barging in to tell her what's best for her family," NARAL Pro-Choice Ohio Executive Director Kellie Copeland said in a statement.
Anti-abortion advocates admit their larger goal is eliminating abortion altogether.
"It's a part of the puzzle to us coming toward seeing an end to abortion," Angela Boblitt, a pro-life activist and mother of a child with Down syndrome, told the Post. "And we definitely do feel that aborting a child because of a medical diagnosis is discriminatory."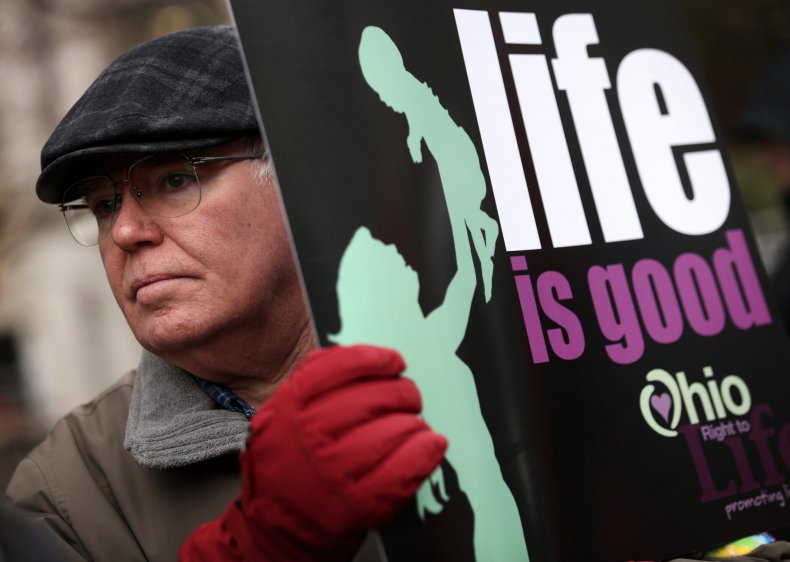 The issue, though, isn't divided neatly between pro-life and pro-choice camps: Many disability rights activists have been outspoken about pushing for the legislation in Ohio and across the country.
"Family members with Down syndrome ... are very much integral parts of their families," Heather Sachs, the policy and advocacy director at the National Down Syndrome Congress, told NPR last week, explaining her objection to ending pregnancies because of a Down syndrome diagnosis.
Statistics show many women are indeed making that choice. Doctors estimate that prenatal testing for Down syndrome led to 34 percent fewer children born with the condition between the years of 1980 and 2005. Every year, about 6,000 babies are born with Down syndrome, accounting for 1 in every 691 births.
These latest restrictions on abortion come almost exactly a year after Kasich signed a 20-week abortion ban into law. Ohio is also home to anti-abortion laws that require women to receive state-sponsored counseling and wait 24 hours before receiving an abortion. Kasich ran for president last year as a more moderate option than Donald Trump.
Opponents say the law does not allow women to take control over a decision that will affect their lives and their futures.
"This law does nothing to support families taking care of loved ones with Down syndrome," Copeland said. "Instead it exploits them as part of a larger anti-choice strategy to systematically make all abortion care illegal."