Ohio Man Convicted of Murder Marries Sister of Man He's Accused of Killing
An Ohio man, convicted of murder, has married the sister of the man he was accused of killing.
A 57-year-old man named John Tiedjen married Crystal Straus this last weekend at his Cleveland home. In 1987, Tiedjen was convicted of killing Straus's brother, Brian McGary.
However, after serving 32 years behind bars, Tiedjen's defense attorney submitted dozens of crime photos and police reports that went unseen in his original trial, WBAY reported.
In late June, Cuyahoga County Judge Dick Ambrose threw out Tiedjen's original conviction and ordered a retrial, set for August 31. Until then, Tiedjen remains under house arrest, which is why his wedding occurred at his home.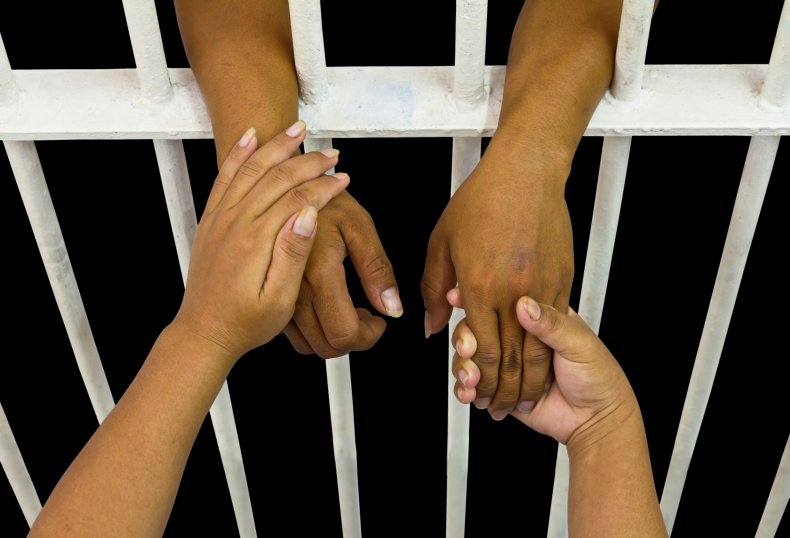 Tiedjen was roommates with McGary at the time of McGary's killing. McGary had lived with Tiedjen's family since age 15. The two men later moved into a duplex on their own.
On April 1, 1989, the two returned home after a night of heavy drinking and smoking of marijuana. There, McGary died after being stabbed once in the chest and being shot once between the eyes with a .22-caliber rifle in his bedroom, Cleveland.com reported.
Tiedjen told police that he couldn't recall what had happened that night. He said he believed that McGary had died by suicide due to a recent breakup. However, Tiedjen says that police lied about the "overwhelming" evidence against him, claiming his DNA was on the murder weapons. Tiedjen also said police threatened to beat him and said he would get a lenient sentence if he claimed to have killed McGary in self-defense instead.
Prosecutors eventually charged Tiedjen with murder. He lost his case and was sentenced to life in prison.
Tiedjen's attorney recently discovered that state prosecutors had withheld over five dozen crime-scene photos as well as police reports from Tiedjen's defense attorneys during his original trial. The photos showed that evidence had been moved during the scene's investigation. The police reports also supported Tiedjen's belief that McGary had died by suicide.
During a two-day hearing, crime-scene reconstruction expert Scott Roder noted that a piece of paper photographed in McGary's pocket was never entered by police into evidence. It could have been a suicide note, Roder said. Also, the hallway where Tiedjen said that he had shot McGary contained no blood. Roder also showed the court a 3D model that demonstrated how McGary could've shot himself after self-inflicting a non-lethal knife wound.
"There is a reasonable probability the results of the trial would have been different" had the evidence been available to Tiedjen's defense attorneys, Judge Ambrose wrote in his decision throwing out Tiedjen's original conviction.
Upon hearing of the new evidence, Straus wrote a letter to Tiedjen offering her forgiveness and stating that she believed that he hadn't killed her brother. The new evidence made Straus feel more certain of Tiedjen's innocence.
The two are now wedded, while he awaits his new trial.
"We'll get through this," Straus said. "It's going to be challenging. There's no doubt about it."
Newsweek contacted Tiedjen's attorney, Kimberly Kendall-Corral, for comment.