Ohio Man Indicted for Calling in Threats to Reproductive Health Care Clinic
An Ohio man was indicted by a federal grand jury after he allegedly threatened a reproductive health care clinic in Columbus, according to the U.S. Department of Justice (DOJ).
Carlos Manuel Rodriguez Brime, 25, is accused of making two separate telephone threats to Your Choice Healthcare, an Ohio reproductive health services clinic, according to court documents.
Brime faces one count of violating the Freedom of Access to Clinic Entrances (FACE) Act, which is a law passed by President Bill Clinton in May 1994 that makes it a crime to intimidate people receiving or providing reproductive health services. Brime was charged with making threatening statements through interstate communications and making a bomb threat.
The charges stem from two separate telephone threats Brime allegedly made on April 11 to the reproductive health clinic.
The Department of Justice said that Brime threatened to bomb the clinic and kill his pregnant girlfriend, who he believed was going there for an abortion.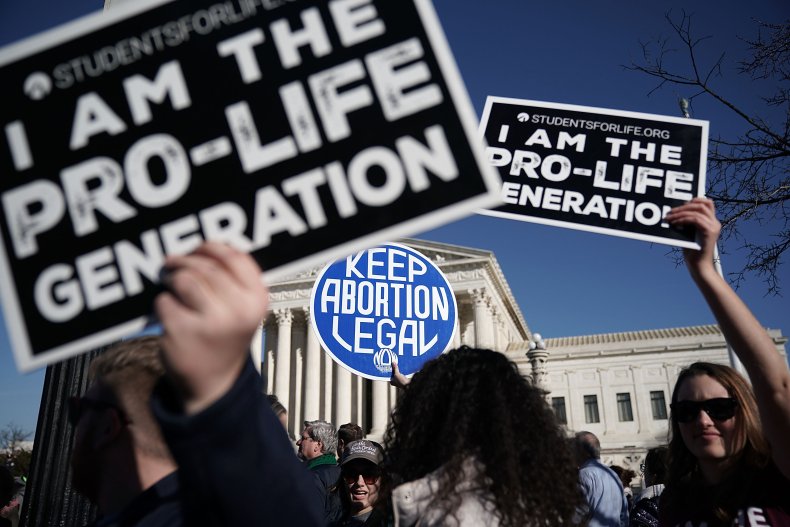 "My girlfriend is a patient there and I'm going to bring the heat. If she kills my baby, I'm going to kill her," Brime allegedly said in the first call, according to ABC News.
About two hours later, Brime reportedly called again and said, "My organization will be bringing a bomb to your facility. I suggest you close your doors."
If convicted, Brime may spend 10 years in prison with three years of supervised release and be ordered to pay a fine of up to $250,000, according to the DOJ. He's scheduled for arraignment on September 23.
"Incidents like this are a direct result of heated rhetoric from anti-abortion politicians and organizations—and they know it," said Kellie L. Copeland, executive director of NARAL Pro-Choice Ohio, in a statement to Newsweek. "Time and again they stigmatize abortion and demonize abortion providers and their patients. Multiple clinics in Ohio have been invaded and threatened over the past few months. This is a feature of the anti-abortion movement, not a bug."
U.S. Attorney General Merrick Garland previously said the Justice Department also plans to use the FACE Act to help fight Texas' abortion ban, "in order to protect the constitutional rights of women and other persons, including access to an abortion."
While the law prevents intimidation tactics, it more specifically prohibits physically obstructing or using the threat of force to interfere with clinic services, as well as the damaging of abortion clinics and other reproductive health care centers.
Unlike states that have tried to pass similar legislation that prevents an abortion once a "fetal heartbeat" is detected—usually around six weeks, before most people know they're pregnant—the Texas bill differs because it relies on private citizens to enforce the ban rather than criminal prosecutors.
Anyone suspected of performing an abortion or "aiding and abetting" an individual choosing to receive the medical procedure can be sued by a private citizen, and the plaintiff may be awarded $10,000 and have their legal expenses reimbursed.
"The department will provide support from federal law enforcement when an abortion clinic or reproductive health center is under attack," Garland said. "We will not tolerate violence against those seeking to obtain or provide reproductive health services, physical obstruction or property damage in violation of the FACE Act."
Updated 09/17/2021, 7:18 p.m. ET: This article has been updated to include comments from NARAL Pro-Choice Ohio.