Ohio Man Pleads Guilty to Requesting 'Military Training' From ISIS
An Ohio man pleaded guilty on Friday of attempting to provide himself as material support to the militant group ISIS, as well as its Afghan-concentrated branch, ISIS-K, the U.S. Department of Justice (DOJ) said Monday.
Naser Almadaoji, 22, an Iraqi-born U.S. citizen from Beavercreek, pleaded guilty to one count of attempting to provide material support and resources to a foreign terrorist organization. He now faces a maximum of 20 years in federal prison.
Almadaoji was arrested in October 2018 after purchasing a plane ticket to fly to Astana, Kazakhstan, according to court documents. He had intended to cross over the Kazakh border and then be smuggled into Afghanistan, and had reportedly begun making the travel plans the previous month.
Almadaoji allegedly told a person he believed to be an ISIS sympathizer that he wanted "weapons experts training, planning and executing, hit and run, capturing high value targets, ways to break into homes and avoid security guards. That type of training."
In addition, Almadaoji told the person via an online chat that he wanted to start a war in the U.S. between the federal government and anti-government militia groups. He also asked for advice on creating a homemade car bomb.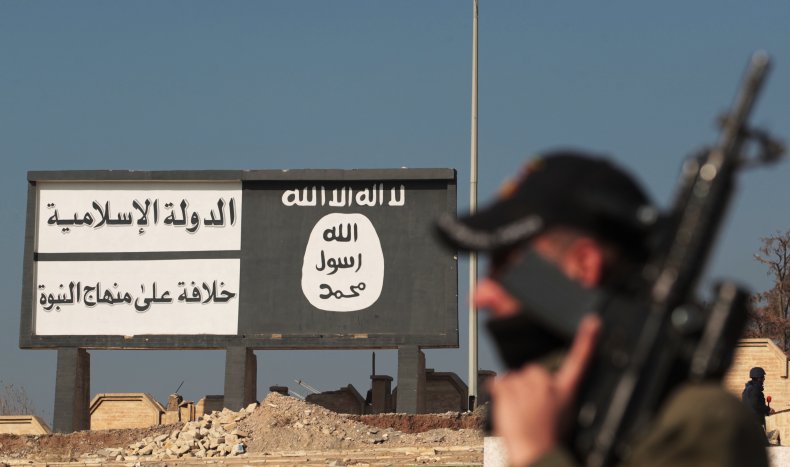 Almadaoji pledged himself to ISIS' cause and their leader and recorded a video of himself wearing a headscarf and asking to join the organization. He also told the purported ISIS supporter that he was "always willing" to assist with "projects" in the United States, which prosecutors believed referred to terrorist plots.
Beyond the recorded video, Almadaoji also translated an ISIS document from Arabic to English for someone he believed to be a member of ISIS, telling them that it was his job to support the group.
"Don't thank me...it's my duty," he told the individual.
The DOJ stated that this was not the first time that Almadaoji had attempted to join ISIS or one of its offshoot groups. He had also traveled to the Middle East in the months prior to his arrest, making stops in both Egypt and Jordan in February 2018.
Almadaoji reportedly made the trips in an effort to join ISIS or its Sinai Peninsula branch, ISIS Wilayat Sinai. However, he was unsuccessful in joining either of these groups and eventually returned to the United States.
The U.S. Attorney's office was assisted in the investigation by the DOJ's National Security Division, as well as officials from the Federal Bureau of Investigation (FBI).
ISIS, and in particular ISIS-K, has been prominent in the news ever since the fall of the Afghan government to Taliban forces. In the wake of violence across the nation, ISIS-K claimed responsibility for a suicide bombing at Kabul Airport that killed over 180 people, including 13 American soldiers.
Newsweek has contacted the Embassy of Afghanistan in Washington, D.C. for comment.