Ohio Man Removed Iguana Named Copper from His Shirt and Threw It at Restaurant Manager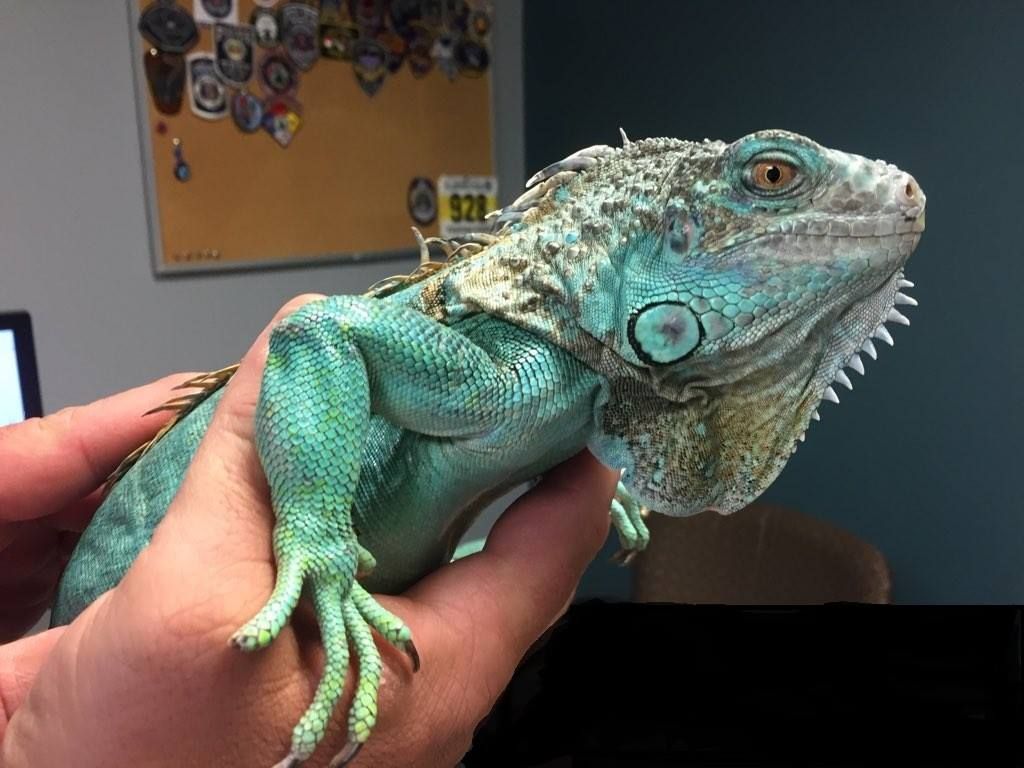 Police have charged a man after he threw a reptile at a restaurant manager in Ohio. Officers from Painesville Police department were called to Perkins Restaurant on 700 Mentor Avenue in Lake County, near the Grand River, on Tuesday morning to respond to complaints of disorderly conduct, according to a statement.
The incident unfolded when a man removed an iguana from his shirt. The 49-year-old then took the animal by its tail and swung it around his head. The suspect threw the creature at the restaurant manager, police said. Officers arrived on the scene at 11:49 a.m.
It is unclear what caused the altercation, whether anyone was injured, and whether the man was the owner of the iguana. Police officers tracked down the suspect in the 900 block of Mentor Avenue, a five minute walk from the restaurant where he launched the iguana at the member of staff. The suspect resisted arrest.
Officers seized the suspect's iguana, and "affectionately" named the animal Copper, police said in a statement. Copper was handed over to the Lake County Humane Society, a local organization which has taken in homeless, abandoned and unwanted animals since 1937, according to its website.
Employees at the Lake County Humane Society will take Copper to a vet, who will check him for injuries sustained during the altercation or otherwise.
The suspect was charged with disorderly conduct, resisting arrest and animal cruelty. Police said the suspect would be arraigned at 1:00 p.m. on Tuesday if he did not post bond. The outcome was unclear.
Painesville Police department shared an image of Copper on their Facebook page, which showcased his vibrant teal skin, flecked with green.
The suspect's behavior drew ire from social media users, who reacted to the post with sad and crying face emojis. It attracted over 780 comments, and was shared almost 1,000 times.
According to the The Humane Society of the United States, information on animal cruelty is not collected at a state or federal level, meaning it is difficult to calculate the number of cases. However, in 2016 the FBI began tracking animal cruelty, although only around a third of U.S. communities put forward data, the Humane Society of the United States stated.
"The shocking number of animal cruelty cases reported every day is just the tip of the iceberg—most cases are never reported," the animal protection organization said on its website.