Ohio Man Sentenced to 20 Years for Attempting to Plan a Hate Crime With ISIS
An Ohio man was sentenced to 20 years in prison on Monday for attempting to provide material support to the Islamic State militant group (ISIS) and planning to attack a synagogue near Toledo.
Damon M. Joseph, 23, of Holland, Ohio, was arrested for these crimes in December of 2018 and in pleaded guilty in May of this year. Joseph caught the attention of investigators online when he began posting pictures of weapons and messages supporting ISIS on his social media accounts, according to court documents.
Joseph eventually advanced from spreading violent messages online to planning a real-life violent attack on Jewish community members near his home, and the FBI launched a sting operation against him, according to a Department of Justice (DOJ) press release.
"Today, Damon Joseph was sentenced to 20 years of incarceration and a lifetime term of supervised release for attempting to support ISIS through violent attacks on Jewish congregants, including children, and any first responders who sought to protect and assist them," said U.S. Attorney Bridget M. Brennan of the Northern District of Ohio.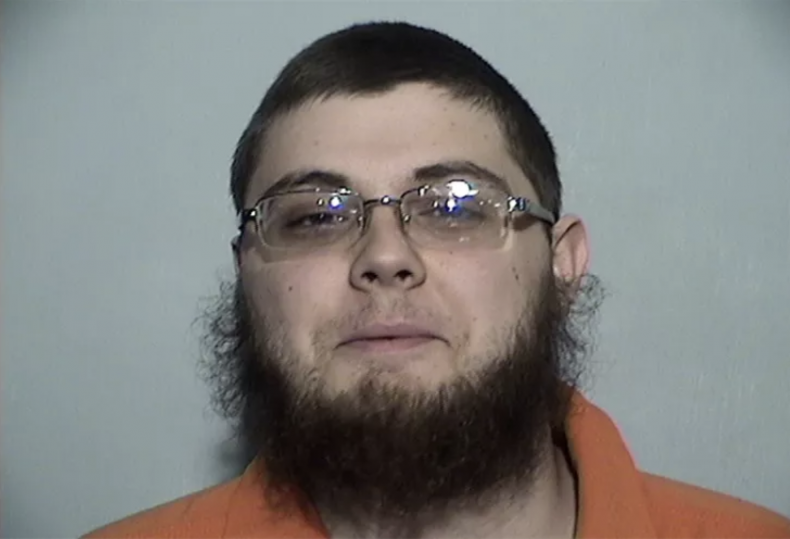 For several weeks, Joseph engaged in ongoing online conversations with multiple undercover FBI agents where he expressed his support for ISIS and made propaganda content he believed would aid recruitment. He told an undercover agent he "wanted to do his part to support jihad." He then sent the agent a document laying out his plans for an attack on "Jews who support [the] state of Israel."
Joseph met with an undercover FBI agent to discuss his plan of carrying out a mass shooting at a synagogue. He specified two Toledo-area synagogues as potential targets, and identified weapons he thought would be able to inflict the most harm. He wrote notes to the agent saying he wanted AR-15s, AK-47s, Glocks and ammunition.
AR-15s and AK-47s are both capable of firing multiple rounds at high velocity and both have been used to carry out multiple mass shootings in the United States.
Joseph met with the undercover agent again, this time specifying that he wanted to kill a rabbi. He wrote the name and address of the Toledo-area synagogue he planned to target in his planned mass shooting. He told the agent he researched Jewish high holy days for the shooting so he could ensure the most people would be present for the attack.
At a final meeting, the agent told Joseph he had weapons for the attack. The agent gave Joseph a duffel bag of two semi-automatic rifles (rendered inoperable). Agents then were able to arrest Joseph.
"The defendant planned to cause significant harm to members of the Toledo, Ohio, Jewish community by carrying out a violent federal hate crime," said Assistant Attorney General Kristen Clarke of the Justice Department's Civil Rights Division. "This sentence should send a strong message that those who target people with violence because of their religion, will be held to account."
Prior to his hate-crime-related charges, Lucas County Police provided Newsweek with records showing that Joseph was also booked multiple times on domestic violence charges.
Update: 09/14/2021, 2:57 p.m. ET: This article was updated to include information from Lucas County Police.