Ohio Nail Salon's Controversial Sign Divides Community: 'If You Go In and Get Your Nose Done, It's Called a Nose Job, Right?'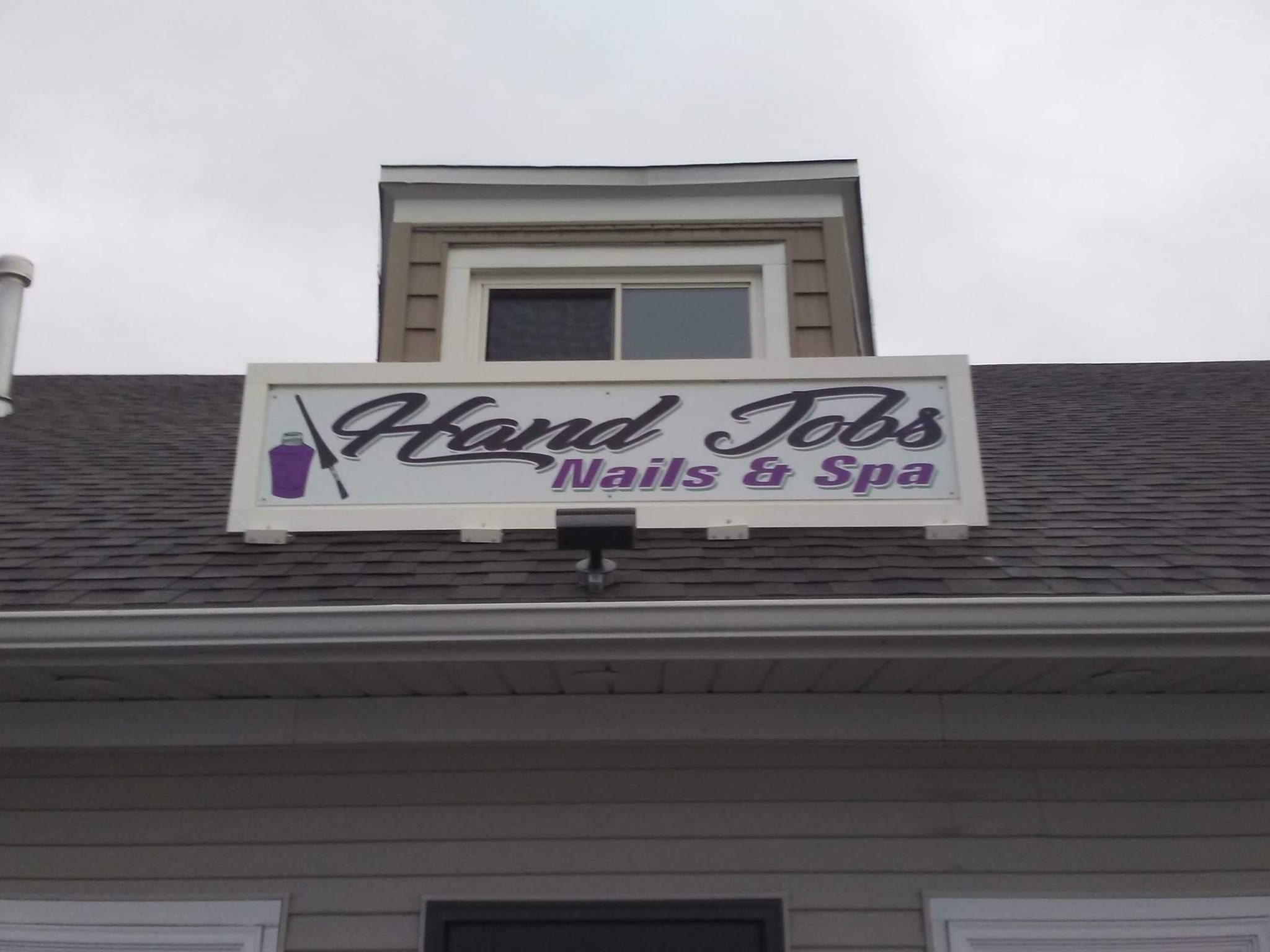 The owner of an Ohio nail salon has come under fire for her shop's name, which some locals have found unpalatable.
Dawn Moon, a resident of Sandusky, on the shores of Lake Erie, named her salon "Hand Jobs Nails & Spa" around 10 years ago. She recently installed a new storefront sign, which quickly went viral on social media.
"In less than a week, I think the whole country knows about us," Moon told ABC 13. "You can't pay for that kind of advertising."
Moon says she came up with the name because she wanted something that people would remember easily, noting that the play on words perfectly described what took place in the shop.
"If you go in and get your nose done, it's called a nose job, right? Well, you come in and get your hands done, it's a hand job!" she said.
Moon said she has had a lot of support from people and other local businesses, but acknowledged that others may not like it.
"The talk about the sign started almost immediately! Within 24 hours we had massive social media attention," she told Yahoo Lifestyle. "Honestly, we have had way more positive feedback and a ton of support, and very few who don't love it."
Local resident Melissa Norris, who frequently visits an adjacent beauty shop, said she had no problem with the name.
"It's not like she's a drug dealer or something like that," Norris told WNWO. "If your mind wasn't so far in the gutter, it would bother you that the salon is called 'Hand Jobs' and they do nails and pedicures."
But Rebecca Dean, a regular customer at the salon, wasn't so sure, even though she had no issues with the service.
"I prefer that it was a different name," she said. "I don't like what it implies and to me it's a little embarrassing."
Furthermore, there have been several complaints to Perkins Township Zoning Board, according to Megan Sherlund, the director.
"We have no stance on it other than we have to take into consideration the entire feel and community of Perkins Township," she said.
The township had reviewed the sign after learning about it and initially decided to deny Moon a permit. But the zoning board reversed its decision last week after discovering that the Ohio Board of Cosmetology and the Secretary of State had approved similar names, the Sandusky Register reported.