Ohio Nurse and Mother-of-Seven Dies From COVID Weeks After Giving Birth
A pregnant nurse from Ohio who contracted COVID died in the hospital shortly after giving birth.
Tawauna Averette, who had six children and was pregnant with a seventh, became ill with coronavirus earlier in the fall. When her symptoms worsened she was admitted to hospital where doctors performed an emergency c-section.
Her daughter was delivered safely, but that would be the only time Averette saw the newborn.
Friend Kellye Albes-Fisher told local news network WHIO TV 7: "[Nurses] took the baby out of the room—that was it.
"She never got to bond, hold [the baby], anything. She got a couple pictures, videos, hoping she would get out. It didn't work that way."
In multiple Facebook posts Averette documented her illness. Her page is not publicly available but according to WHIO, she wrote in a post on November 6: "Y'all don't understand what it means to not hug and kiss your kids until you can't."
Eight days later, she wrote: "They took me off the ventilator today about 5:30... please continue to send up prayers."
Averette, who was employed as a nurse on Kettering Medical Center's cardiac unit, stuck strictly to COVID guidelines, friends said.
"If there was anyone who followed every rule, it was her," Albes-Fisher told WHIO.
Kettering Health Network said in a statement: "We are deeply saddened to learn of the passing of Tawauna Averette.
"She was a beloved and valued member of our Kettering Health Network team, and our thoughts and prayers are with her family and friends in this time of loss."
The company recently instigated strict COVID rules, including a ban on visitors except for a handful of reasons, including maternity patients and end-of-life care situations.
Dozens of people paid tribute to Averette on Facebook. One wrote: "Rip Angel. Thank you for all you did for the patients."
Another said: "See you on the other side. Prayers to her family. She really was SPECIAL!! You fought a good fight!!"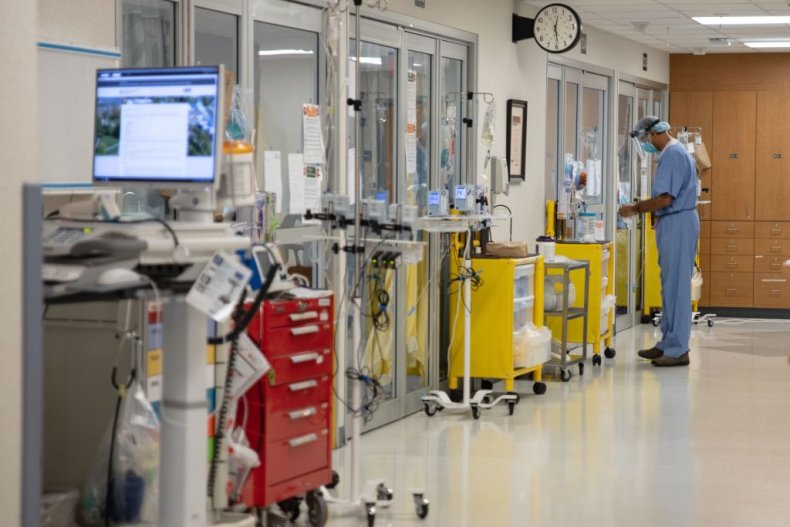 There were 10,094 new coronavirus cases in Ohio confirmed on Wednesday and 84 more deaths, according to the Ohio Department of Health.
In total, there have been 7,187 deaths and 520,112 cases of coronavirus across the state, and more than 5,000 people are currently in hospital with the disease.
On Tuesday, Ohio health officials reported 25,721 new COVID cases, a record that was said to have been set after a backlog of tests were cleared.