Ohio Officer 'Forced to Shoot' Police Dog Who Turned on Him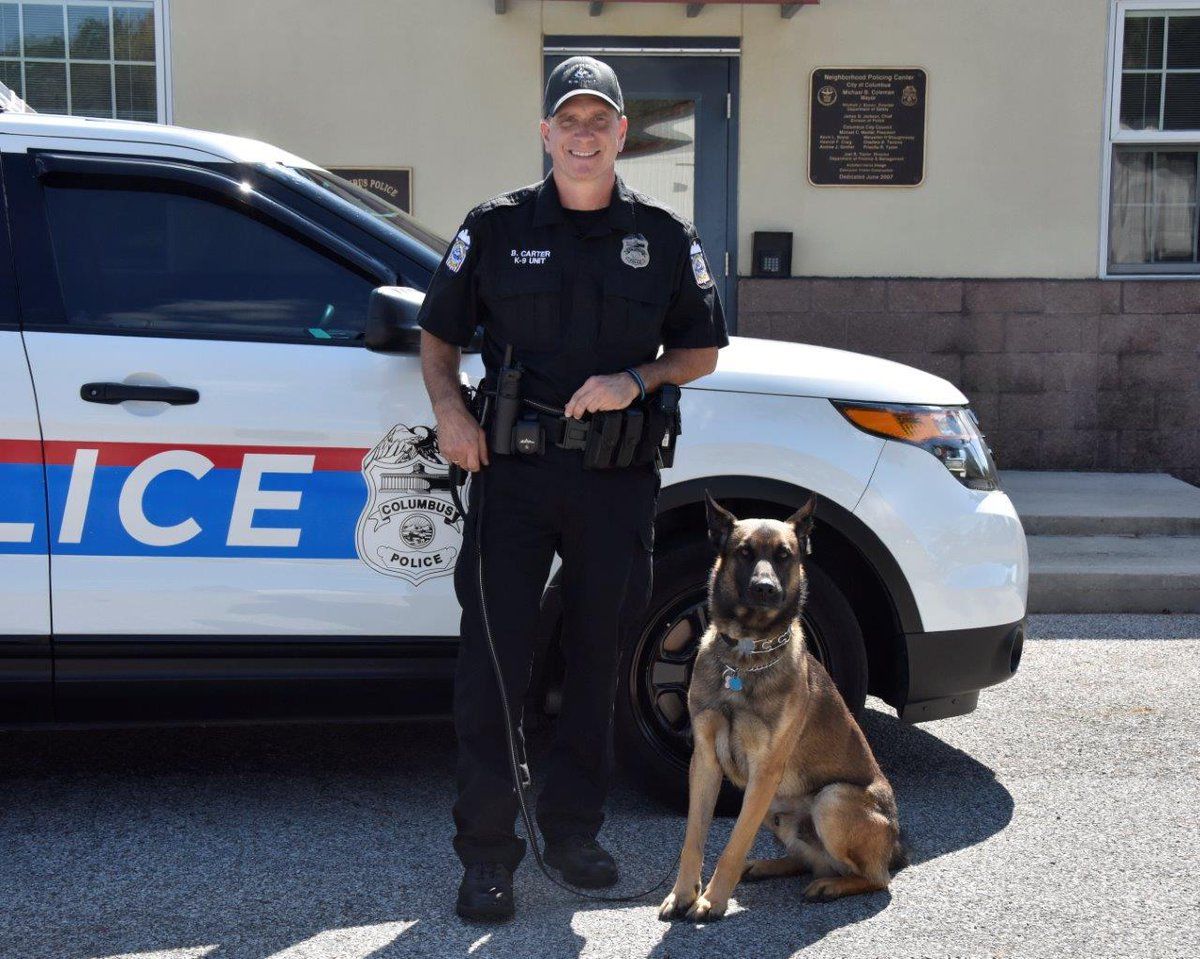 An Ohio police dog has been euthanized after it was hit by several bullets from an officer who was "forced to shoot."
On Saturday, K9 officer Benzi was put down at a local vet. He was shot by his partner officer, Brian Carter. According to Columbus Ohio Police, Carter was "correcting Benzi's behavior through verbal commands" when the dog turned on him. Benzi attacked Carter and started mauling his arm, reportedly leaving the officer only one option: to shoot the dog.
Following the attack, Carter was taken to Grant Hospital, where he received surgery on his arm. Benzi was taken to MedVet where he was "humanely euthanized." Benzi was a three-and-a-half-year-old Belgian Malinois who had been with the police for two years.
In a follow-up to its first release, Columbus Ohio Police said Benzi was more than Carter's K9 partner. "He was a member of the Carter family," police said on the Twitter account. "They are all in our healing prayers during this difficult time."
In March this year, Carter and Benzi were praised for catching a 25-year-old burglar who broke into a home near Ohio State University.
Speaking to NBC 4 Columbus, Storm Dog Tactical dog training owner Mike Pennington said it was extremely rare for something like this to happen. "It's a tragic incident for everybody involved," Pennington said. "The officer was seasoned, the dog, was seasoned this is really a big red flag for potentially something medically that went wrong with the dog. These handlers end up spending more time with their working dog then they do with their family for the simple fact the dog goes to work."
Pennington said it was unlikely the dog attacked because it received corrective verbal commands. "It's not something out of the ordinary to offer correction or assistance to a dog. These dogs are always a work in progress and it's not that once a student graduates or becomes certified the training's over with. It occurs every day."
The incident is being investigated by the Columbus Police Special Services Bureau. Columbus Ohio Police declined to respond to any questions over the Labor Day weekend.