Ohio Police Department's Offer to Test Meth for Zika Virus Goes Viral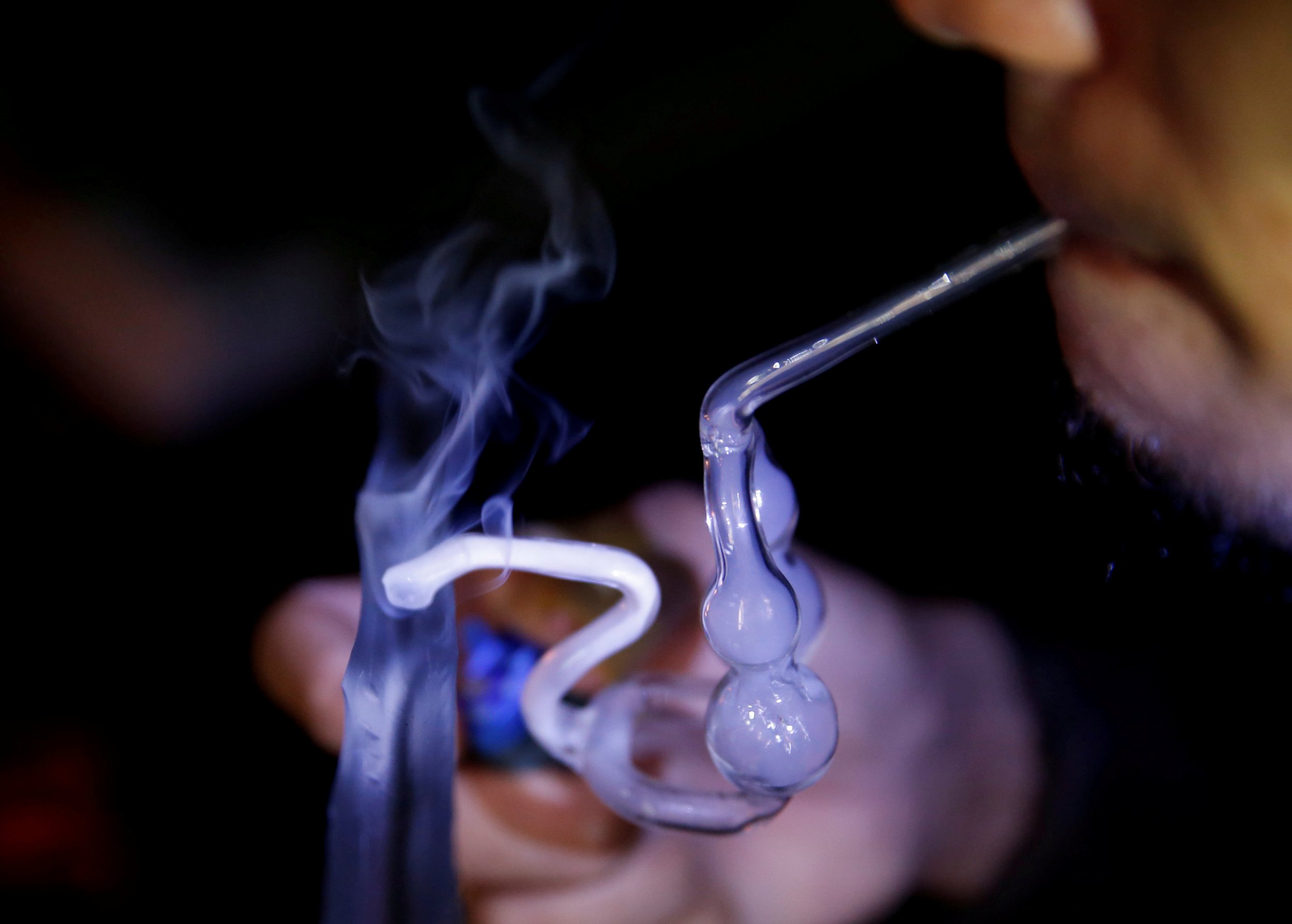 A police department in Ohio devised a creative plan to persuade residents to turn in their methamphetamine and seek treatment. In a Facebook post that has gone viral, the Gratis Police Department jokingly warned that the drug could be contaminated with the Zika virus.
"WARNING: If you have recently purchased Meth in Preble, Montgomery, Darke or Butler Counties it may be contaminated with the Zika Virus. Please bring it to the Gratis Police Department and we will test it for free. If you're not comfortable coming into our office, please contact us and we'll test your Meth in the privacy of your own home," the department said in its post.
It added: "Disclaimer: methamphetamine can't be a host for the zika virus."
The Zika virus is usually contracted through the bite of an infected Aedes species mosquito, according to the U.S. Centers for Disease Control and Prevention, and can't be transmitted via meth.
Assistant Police Chief Dennis Blankenship told CNN the department's goal was to create a "catchy post" that people would share and could lead drug users to seek treatment. So far, the post has been shared more than 6,000 times and has more than 800 comments.
The joke has garnered varied responses, however. Some laughed, while others accused the police department of insensitivity and even attempting entrapment.
"Gratis Police Department, please post on here if someone does take you up on this, mugshots will do….LOL," wrote Facebook user Mike Sander.
Another commenter, Robin Henry, told the department she would be happy to live in the town of Gratis. "Y'all are hilarious," she wrote.
Others responded more seriously, like Amelia Kiefer, who called the post "gross." "Non-violent drug offenses drain tax payer money. These people need treatment not prison." The department was quick to respond to Kiefer, writing, "Who said anything about prison?"
"I have no intention on arresting anyone this way," Blankenship told CNN. "My goal is not to throw someone in jail over this. I hope to use it to start those in need to seek treatment."
The Gratis Police Department did not immediately respond to Newsweek's request for comment.
While the ongoing opioid epidemic has killed thousands of Americans and received national attention, methamphetamine has made a comeback, according to a February report by The New York Times.
Agents at the U.S. border are seizing 10 to 20 times the amount of meth they were a decade ago, according to the Times. Although the number of domestic meth labs has declined, there is more of the drug available on the street, and more people are using it.
Blankenship told CNN that he planned to edit the post with information on rehabilitation facilities and other ways to get treatment. "A lot of places are super hard on drug addicts," he said. "We want to offer help."