Video: 'I Am Absolutely Out of My Mind, I Am so Intoxicated': County Judge Tells Officer After Drunk Driving Arrest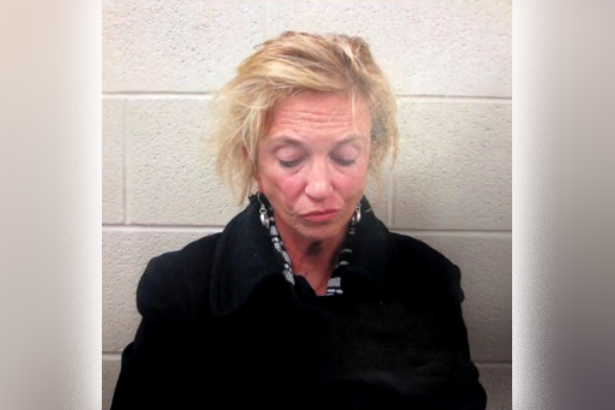 An Ohio judge who was arrested after crashing her car last Sunday told a police officer at the scene that she had been drinking, newly released footage shows.
Rebecca Doherty, 55, a Portage County Common Pleas Court judge, was charged with operating a vehicle under the influence after being found inside her car at about 9:15 p.m. "I am absolutely out of my mind...I am so intoxicated" Doherty can be heard shouting in the video.
Bodycam footage of the February 10 incident was obtained from Brimfield Police Department yesterday via a public records request submitted by media outlet the Record-Courier. The crash took place at Route 43 in Brimfield as weather conditions were cold and snowy.
"Mam, you have got vomit down here on your door, have you been drinking?" an officer says in the clip. "Yes," the judge replied. Her cell phone was reportedly found in a pool of vomit. In a later section of the video, Doherty was seen having difficulty signing her name on forms.
The Record-Courier reported the judge was charged after refusing to give a breath sample. "Do you know who I am?" she asked deputies multiple times, the footage seemingly shows.
The newspaper reported Doherty claimed she was set to attend a funeral on Monday. "I can't keep losing these kids," she allegedly said. As part of her role, the judge presides over a drug court known as HOPE. It stands for "Help, Opportunity and Progress through Education." In the bodycam footage, she was seen crying after being taken into the back of a police cruiser.
In the booking area, Doherty asked to call Major Larry Limbert of the Portage County Sheriff's Office. Police informed her the device was still in her SUV. "What's the deal?" she asked.
"Give me my phone so I can make a phone call," she added. The officer calmly replied: "Your phone is in a puddle of vomit, in your car, which is on the side of the road that you crashed into."
Fox 8 reported Doherty was later taken home by her daughter. The judge is scheduled to appear for arraignment in the Portage County Municipal Court at 8:15 a.m. tomorrow. Doherty was still hearing some cases this week, according to the Record-Courier.
The newspaper reported the judge had been in her position since 2015. Previously, she served in the Mahoning County Prosecutor's Office and the Summit County Prosecutor's Office. Fox 8 published her mugshot during an on-air news segment.