Ohio Primary Would've Benefitted from 'Rank the Red' Voting | Opinion
Despite Ohio's turn from purple to red and national numbers suggesting a red wave in November, Democrats may have one hope of an upset to hold the U.S. Senate: rally around the most electable option, while the majority of Republicans leave their primary disappointed.
U.S. Representative Tim Ryan will enter the general election for Ohio's open Senate seat with a majority of Democratic voters' support, being declared the winner within an hour of the polls closing with more than 70 percent of the vote in Tuesday's primary. His Republican opponent, on the other hand, JD Vance, was rejected by almost two-thirds of Ohio Republicans who participated. Yet he still advanced to November thanks to "plurality" voting rules.
Under the old convention system, candidates needed second votes from opponents' supporters to get to 51 percent on a second or third ballot. The AP called JD Vance the winner when he had 31.7 percent of the vote, with Josh Mandel and Matt Dolan combining for 46.5 percent of the vote for second and third place. All three beat each other up rhetorically during the campaign—not quite a step toward building consensus.
While only a few states such as Iowa still nominate by caucus or convention, there are several ways other states select the general election candidate. If Ohio considers these, future primaries may avoid the brutality of this one—and ensure that more winners represent an actual majority of voters.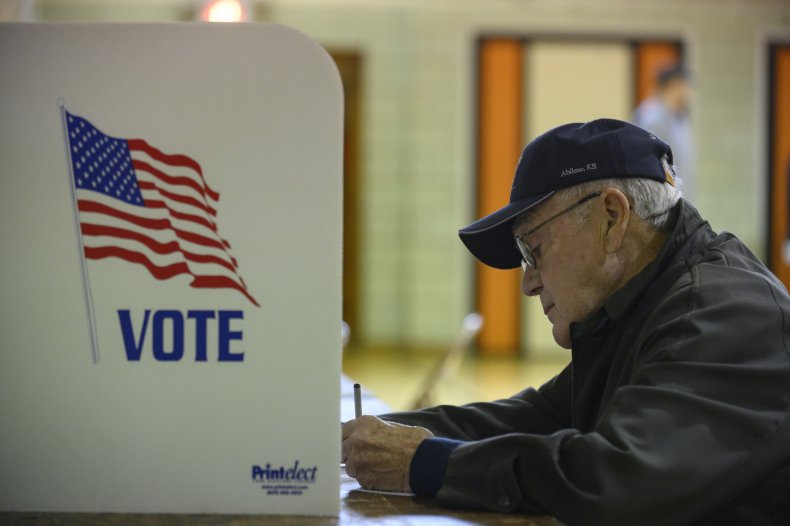 Georgia, with a governor's race between the incumbent Republican and a Donald Trump-endorsed opponent, uses a traditional runoff between the top two candidates if no one gets a majority. The advantage is a majority winner rather than a winner opposed by a majority, but lower runoff turnout means fewer voters choose.
Virginia Republicans used a ranked choice "firehouse" primary to build consensus around one candidate per race. Although a lower number of people are voting, the system was vindicated in Virginia, as the chosen candidates swept a state that had given Joe Biden a 10-point win just one year earlier.
Perhaps best is Alaska's "Top Four" method. For statewide and federal office, Alaska allows all voters, regardless of party, to select their one preferred primary candidate. The top four vote-getters then advance to the general election—a significant difference from one viable Republican facing off against one viable Democrat. Voters then rank those four general election candidates. In a campaign called "Rank the Red," Republicans are urged to rank Trump-endorsed Kelly Tshibaka and incumbent Lisa Murkowski first and second, in whichever order they prefer, to ensure they continue to be represented by a Republican.
Imagine Ohio using Alaska's system instead of the current one. Democrat Tim Ryan would be one of the four finalists, but he would likely be joined by three Republicans from the group of Vance, Mandel, Dolan and Mike Gibbons.
Voters would then rank the four finalists in the November election. Republicans would still decide which of the three Republican finalists is their first choice—but also specify their second choice, and their third. By simply not including Ryan in their top three, Republicans would almost guarantee a Republican senator, rather than allowing the possibility of a Democrat taking the red state seat because unhappy supporters of the losing Republican primary candidates skipped the general election.
If Ohio Republicans could "Rank the Red," designating their choices in order, they would head into the general election much more united than they will under the current plurality system, where two-thirds of them will likely be disappointed—if not disgusted—by a Republican candidate their favorite had been lambasting for the past year.
These simple system changes addressing the problems associated with partisan primaries—including few voters deciding the outcome of a large share of elections and non-majority winners—are gaining steam across the country. Ohio should join the list of states considering a fix.
John Pudner is president of TakeBackAction.org and a former Bush 2000 aide.
The views expressed in this article are the writer's own.