Ohio Republicans Pass Bill to Ban Banning Plastic Bags
The Ohio House of Representatives has passed a bill that would prohibit municipalities from restricting the use of plastic bags.
WOSU reported that the Republican-dominated House passed the bill 57-35, primarily along party lines.
The bill's primary sponsor, Republican Representative George Lang of the state's 52nd district, told the station that his rationale for banning bag bans was primarily financial.
"The data is so empirical that we are getting our asses kicked by other pro-business friendly states," he told WOSU. "We're the fifth most 'left' state in the nation."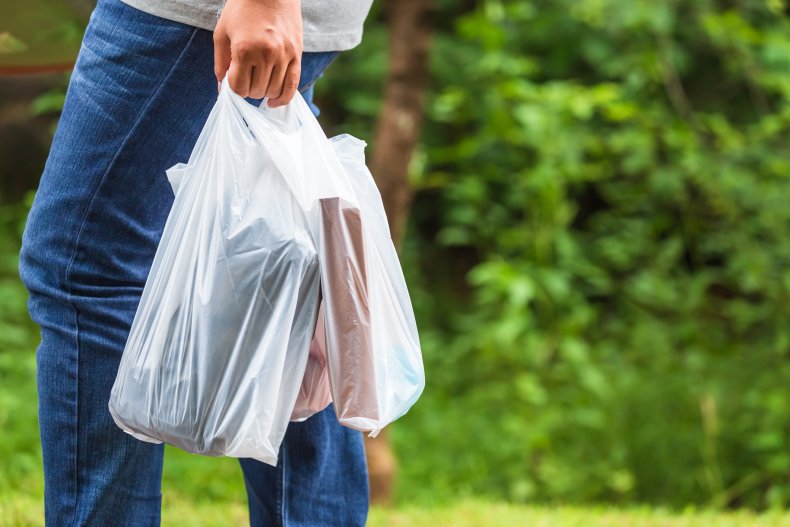 A few communities in Ohio have already passed plastic bag restrictions. The suburb of Bexley and the entirety of Cuyahoga County's bans will go into effect in January.
The Senate is preparing to vote on its own plastic bag ban prohibition, sponsored by Republican Michael Rulli, who is also chief of operations for Ohio-based Rulli Brothers Markets.
WOSU reported that Ohio's Republican governor, Mike DeWine, disagrees with the bag-ban ban, saying that he believes it should be an issue left to local communities.
Critics of the bill also argue that prohibiting municipalities from enacting bag bans violates the home rule clause in Ohio's constitution, which allows local governments to enact laws that affect their own municipalities, even if they conflict with state statutes.
The use of disposable plastics has had a direct impact on one of Ohio's most famous natural resources. Lake Erie has 46,000 parts of plastic per square kilometer of water, the second-largest of all of the Great Lakes. A study by researchers at the State University of New York at Fredonia revealed the lake has at least 100 million pieces of plastic inside of it. Much of that matter is microplastics, broken down from items like disposable bags and straws.
According to the Environmental Protection Agency, the United States goes through 380 billion single-use bags a year.
More than 200 counties and municipalities in the United States have enacted restrictions that either ban the use of plastic bags entirely or levy a fee per bag used.
Private industries have also moved to phase out plastic bags. Grocery chain Kroger, which is headquartered in Cincinnati, announced last year that it would stop using single-use plastic bags at all of their stores by 2025.