Ohio School Employee Suspended After Using N-Word in Voicemail to Mom About 'Ignorant' Behavior
After allegedly receiving numerous threatening phone calls from an employee at her daughter's school, an Ohio parent said she was "shocked" to hear the educator use the N-word to describe her behavior.
Heather Belanger told WKBN she received a call from her daughter's school threatening to contact child services because of issues with the child's attendance for online classes. Belanger alleged it wasn't the first time she received a demeaning phone call.
In the message, the staff member allegedly told Belanger to "have some sense" and not have "some ignorant person" answer her phone.
"'I'm gonna call you back in about five minutes, and I'm gonna need you to pull it together and not have somebody else answer your phone, acting ignorant and excuse my language but n*****ish,'" Belanger recalled of the message to WKBN.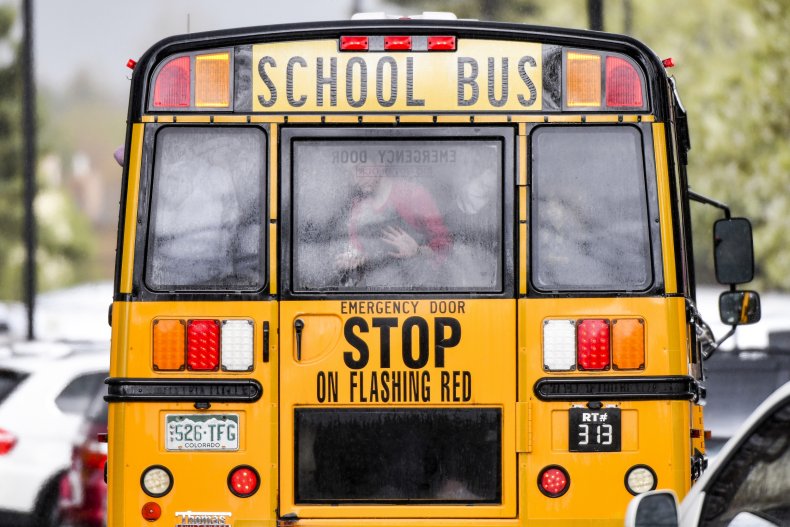 In an effort to curb the spread of COVID-19, states across the country closed schools down and transitioned students to online classrooms. A year later, some students continue to learn from home, which has posed a problem for parents who have to work.
"We had a bit of an uptick [in absences] when we were strictly online," Denise Dick, a spokesperson for Youngstown City Schools, told Newsweek. "Since we began with a hybrid model in mid-March, it's mostly returned to our normal levels."
Some parents have tried to adjust their work hours to accommodate their students' online learning. Belanger, who works full time, said her daughter is with a babysitter or daycare every day.
When her daughter isn't in her care because she's at work, Belanger told WKBN she can't control when her child logs onto classes.
"[I] took away the phone, took away the tablets. I cut screen time. She was on punishment for over a month, but there was only so much I could do because I have to go to work," Belanger said.
When her daughter went in for state testing, Belanger claimed the employee made her feel uncomfortable, which is when she decided to contact the school.
Dick confirmed to Newsweek that the employee was placed on administrative leave pending an investigation.
"If the allegation proves true, the behavior is unacceptable," Dick told Newsweek.
The spokesperson did not have a definitive timeline for when the investigation would be completed.
A survey of educators from Education Week, a digital news organization, found absences doubled during the pandemic. Educators who usually experience 5 percent of students absent on any given day now saw 10 percent, with absenteeism rates being higher among those engaged in remote learning than in person.
Data from the Department of Education painted a brighter picture. The survey found 9 in 10 students attended every day, but NPR noted more schools skipped the attendance question than any other.
About 19 states also don't require daily attendance-taking during the pandemic.
Hedy Chang, director of Attendance Works, an initiative to address chronic absence, said there's been a significant rise in students who regularly miss school. Instead of kids missing 20 percent of school or more, Chang told NPR they're seeing evidence that kids are missing 50 or 60 percent of their classes.